CESR Faculty Affiliates are faculty at the Leeds School of Business and University of Colorado Boulder whose work is aligned with CESR's mission in the social responsibility of business, primarily through their research or teaching, but also because of their service interests. Their foci include the importance of ethics in the workplace, corporate responsibility, and environmental sustainability.
Clare Wang, CESR Research Director
Associate professor of accounting
Leeds School of Business
clare.wang@colorado.edu
As CESR Research Director, Clare Wang collaborates with the CESR team to help build stronger connections with faculty across divisions at Leeds, and to support the development of thought leadership in our three focus areas. Wang is deeply interested in this role not only because thought leadership on Corporate Social Responsibility (CSR) is of strategic importance for Leeds, but also because understanding the significance of Environmental, Social and Governance considerations (ESG) as measures of sustainability and social impact is critical in today's business world.
Wang's research focuses on the relationship bewteen companies' financial position and social investments. She also looks at how businesses, institutional investors and individuals make decisions based on corporate behavior around humanitarian, environmental and social impacts. Many people think accounting is about your tax returns or company financial statements, Wang says. On a more fundamental level she views accounting as how meaningful information is measured and communicated. She describes accounting as a skill set that helps business leaders solve problems and make decisions, and she points out that increasingly, measures of accountability that may not necessarily show up on standard financial statements have taken on much greater importance.  Read more about Wang in this article.
---
Eric Alston
Scholar-In-Residence, Finance
Leeds School of Business
eric.alston@colorado.edu
Eric Alston's research and teaching is centered in the field of institutional and organizational analysis, which draws primarily from the disciplines of economics, law, and political science as well as other behavioral sciences. Eric's research projects include a co-authored institutional analysis textbook (Cambridge University Press, forthcoming), constitutional design studies drawing from both specific country examples and empirical techniques, and archival historical research into development of property rights along legal frontiers. His contemporary work uses cross-sectional data from every constitution in force worldwide, as well as lessons from the implementation of Ecuador's 2008 Constitution. His historical work focuses on the late 19th and early 20th centuries along the US frontier, with a specific emphasis on property law. Eric's outreach and service activities include educational materials, instructional workshops, and comparative expertise to constitutional drafting processes worldwide. Eric is also working on developing implementation strategies and model legislation for the application of blockchain technology to property titling questions in developing nations.
---
Bernard Amadei
Distinguished Professor • Professional Engineer (PE)
GEOTECHNICAL ENGINEERING & GEOMECHANICS • CIVIL SYSTEMS • ENGINEERING FOR DEVELOPING COMMUNITIES • GEOENVIRONMENTAL ENGINEERING
Civil, Environmental and Architectural Engineering
amadei@colorado.edu
Dr. Amadei is Professor of Civil Engineering at the University of Colorado at Boulder. He received his PhD in 1982 from the University of California at Berkeley. Dr. Amadei holds the Mortenson Endowed Chair in Global Engineering and serves as a Faculty Co-Director of the Mortenson Center in Engineering for Developing Communities. He is also the Founding President of Engineers Without Borders - USA and the co-founder of the Engineers Without Borders-International network. Among other distinctions, Dr. Amadei is the 2007 co-recipient of the Heinz Award for the Environment; the recipient of the 2008 ENR Award of Excellence; the recipient of the 2015 Washington and ASCE OPAL awards; the recipient of the 2016 C. H. Dunn Award of the Construction Industry Institute; an elected member of the U.S. National Academy of Engineering and the National Academy of Construction; and an elected Senior Ashoka Fellow. He holds five honorary doctoral degrees (UMass Lowell; Carroll College; Clarkson, Drexel, and Worcester Polytechnic Institute). In 2013 and 2014, Dr. Amadei served as a Science Envoy to Pakistan and Nepal for the U.S. Department of State.
---
David B. Balkin
Professor, Management & Entrepreneurship
david.balkin@colorado.edu 
David B. Balkin is a Professor of Strategy and Organization Management in the Management and Entrepreneurship division at Leeds. Dr. Balkin earned his PhD at the University of Minnesota. His research interests include the relationship between pay policies and firm strategy, human resource management in high technology firms, and corporate governance and the innovation process.
Balkin's most recent research focuses on giving pay that encourages ethical behavior rather than unethical behavior. For example, Balkin says a company can give employee rewards that encourage collaboration and teamwork, instead of separating the individual from the team and thereby creating obstacles that get in the way of teamwork. When employees anticipate individual rewards, they tend to think only about themselves and sacrifice the goals of the team. Balkin's ethics of pay paper also covers performance evaluation. His research found that assessments based solely on outcomes encourage cheating and cutting corners to achieve performance numbers. Instead, Balkin believes employers can recognize behaviors, including the manner in which employees achieve goals and how they treat one other.
Balkin has also constructed a paper on crafting sustainable work and the importance of long-term employment. Balkin suggests that employers should view work as a sustainable resource, creating jobs that offer long-term opportunities for employees. His belief is that by respecting humans as a non-disposable resource, the employer will create sustainability for the individual.
Within the classroom, Balkin instructs on the ethics of pay, an area in which he can incorporate his work on rewards. As part of the BCOR 3010 team, he updates cases and helps the other instructors prepare and collaborate to lead a social responsibility course focused on ethical issues relevant in today's society.
---
David Boonin
Professor • Director, Center for Values and Social Policy
Center for Values and Social Policy
Department of Philosophy
David.boonin@colorado.edu
David Boonin (PhD, Pittsburgh, 1992) taught at Georgetown University (1992-94) and Tulane University (1994-98) before taking up his current position at CU in 1998. He also held a visiting position for a semester as an Erskine Fellow at the University of Canterbury in Christchurch, New Zealand, in 2006.
Professor Boonin's interests lie in the areas of applied ethics, ethical theory, and the history of ethics. He is the author of Thomas Hobbes and the Science of Moral Virtue (Cambridge University Press 1994), A Defense of Abortion (Cambridge University Press, 2003), The Problem of Punishment(Cambridge University Press, 2008) Should Race Matter? (Cambridge University Press, 2011), and The Non-Identity Problem and the Ethics of Future People (Oxford University Press, 2014) as well as a number of articles on such subjects as animal rights, euthanasia, same-sex marriage, and our moral obligations to future generations. He is also the co-author and co-editor, with Graham Oddie, of the popular textbook What's Wrong?: Applied Ethicists and Their Critics (Oxford University Press, 2004).
Professor Boonin is currently writing a book on posthumous harm.
For more information, see Professor Boonin's personal website and CV.
---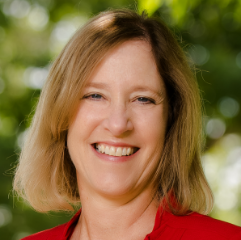 Margaret C. Campbell
Professor, Marketing; Associate Dean for Strategic Initiatives
meg.campbell@colorado.edu 
Margaret C. Campbell is an Associate Professor of Marketing and teaches in the undergraduate, MBA, and PhD programs at Leeds. She earned her PhD at Stanford's Graduate School of Business. Professor Campbell's research focuses on questions of how consumers interpret the marketplace and how their interpretations influence their responses to other consumers, companies and brands.
Campbell's research focuses on consumers' perceptions of unfair or illegitimate marketing tactics, such as manipulative marketing and unfair pricing. She is currently looking at stereotypes of materialism and body weight, studying how the body image of a cartoon character affects children's consumption habits. In a current study conducted at a Fort Collins school, Campbell and her team found that, when exposed to an overweight cartoon character, children's cookie consumption almost doubled in comparison to exposure to a normal weight character. She is currently waiting on approval for similar studies involving packaging and other associations with cartoon characters, such as the potential for an athletic character to limit consumption.
Research on product placement within context, such as a branded box of cereal in a television show, also fills Campbell's time. Currently, many countries are asking whether disclosure of product placement should be required in public media settings. Since consumers treat things they know are commercial speech differently than they treat noncommercial sources, Campbell is interested in learning about whether consumers actually respond to brand disclosure, and whether disclosure at the beginning or end of a presentation affects their response.
Apart from her research, Campbell teaches an undergraduate advertising and promotion course and an MBA marketing communications course. Throughout the semester, her classes talk about consumers' negative perceptions of marketers and ethical issues regarding marketing actions. Campbell discusses how marketers can balance their profit needs with their responsibility to society and how to avoid crossing the line into unethical territory.
---
Shaun W. Davies
Assistant Professor, Finance
shaun.davies@colorado.edu
Shaun William Davies is an Assistant Professor of Finance at the Leeds School of Business at the University of Colorado. Shaun earned his Ph.D. at UCLA Anderson's Graduate School of Management in 2013, his M.A. in Economics at UCLA in 2010, and both his B.S. in Applied Mathematics and B.A. in Economics at the University of Colorado in 2005. Shaun is also a CFA charterholder.
Shaun's research agenda features applications of game theory to sustainable finance. Current work with Bhagwan Chowdhry (UCLA) and Brian Waters (CU Boulder) considers the optimal design of financial securities used in Impact Investing. The authors rationalize the Pay-For-Success design which is the hallmark of so-called Social Impact Bonds used to finance public works impact investments. The authors also prescribe a security design for private sector opportunities, which they coin a "Social Impact Guarantee." 
Shaun is also working with Ed Van Wesep (CU Boulder) on a project that highlights the unintended negative consequences of divestment campaigns like those targeting the coal industry. The paper suggests that largescale divestment campaigns are inherently self-defeating and counterproductive. Shaun has also contributed to the Stanford Social Innovation Review.
---
George Deriso
Instructor
george.deriso@colorado.edu
303.929.9936
Koelbel 215E
George Deriso is an experienced executive, entrepreneur and consultant who has worked with businesses of all sizes worldwide. Prior to founding Cosmos Partners, George worked for Falcon Venture Partners, a Colorado private equity firm.
Throughout his career, he has been instrumental as an executive or founder of 8 technology ventures. He also has worked in large multi-national companies, such as AT&T, Apple Computer and Gartner Inc., providing him experience and insight that is meaningful across the full range of enterprises. He has lived and worked overseas, conducting business extensively throughout Europe, North America and Asia-Pacific. In addition, George is a faculty member at the University of Colorado Boulder's (CU Boulder), Leeds School of Business with the "Certificate of Excellence in Entrepreneurial Studies" program at the Deming Center for Entrepreneurship.
George has a Masters degree from the California State University in Instructional Technology and Multimedia and an undergraduate degree from the California State University in Liberal Arts. He is an Advisor on the boards of CU Boulder's Deming Center for Entrepreneurship and the Technology Transfer Office. In addition, he is a Director on the board of ETown, a nationally broadcast radio variety show, and continues in an advisory capacity to new ventures and investors globally.
---
Philip Fernbach
Assistant Professor
CENTER FOR RESEARCH ON CONSUMER FINANCIAL DECISION MAKING • MARKETING
Leeds School of Business
philip.fernbach@gmail.com
Phil Fernbach is an assistant professor of marketing in the Leeds School of Business. He holds a Ph.D. from Brown University in cognitive science and a B.A. from Williams College where he studied philosophy. His research interests span many areas of consumer behavior including causal reasoning, probability judgment, financial decision-making, and moral judgment. His research has been published in outlets such as the Journal of Experimental Psychology: General, the Journal of Consumer Research, Management Science, and Psychological Science, and has been profiled in media outlets like The New York Times, the Wall Street Journal and Harvard Business Review. Prior to pursuing his Ph.D., he worked with consumer goods companies as a strategy consultant for two boutique firms in Boston.
Dr. Fernbach's book, "The Knowledge Illusion: Why We Never Think Alone," will be published by Riverhead Books in March, 2017. Click the image below for more details.
---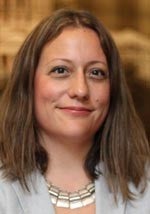 Carla Fredericks
Associate Clinical Professor and Director of the Indian Law Clinic
Director, American Indian Law Program
American Indian Law Program, Indian Law Clinic
Colorado Law
Carla.Fredericks@Colorado.EDU
Carla Fredericks is Director of the American Indian Law Clinic and Director of the American Indian Law Program (AILP), which serves as the umbrella organization for Colorado Law's academic, practice-focused, and community outreach activities in American Indian law.  She is a graduate of the University of Colorado and Columbia Law School.
At Colorado Law, Fredericks leads a year-long clinic in which students have the opportunity to represent American Indian tribes, organizations, and individuals in a variety of matters, designed to ready students for the complexities of general counsel work. 
Fredericks is also of counsel to Fredericks, Peebles and Morgan LLP, where she focuses on complex and appellate litigation and Native American affairs, representing Indian tribes and organizations in a variety of litigation and policy matters. She is chair of the Board of Trustees for the Mashantucket Pequot (Western) Endowment Trust, and has been appointed by the American Indian College Fund as its representative to the Indian Education Scholarship Holding Fund as part of the Cobell v. Salazar settlement.
Fredericks began teaching at Columbia Law School in New York, teaching Columbia's Legal Practice seminar, focused on development of research, writing and appellate advocacy skills and working with Columbia's National NALSA moot court competition team. Previously a partner at Milberg LLP in New York, Fredericks founded Milberg's Native American practice and directed the firm's civil/human rights litigation.  She is an enrolled member of the Mandan Hidatsa, and Arikara Nation of North Dakota.
---
Bret R. Fund
Assistant Professor, Management & Entrepreneurship
bret.fund@colorado.edu  
Bret R. Fund is an Assistant Professor of Management and Entrepreneurship at Leeds. His research interests incorporate a network perspective in the examination of the social capital of founders and venture capitalists in start-up environments. Bret teaches several courses in his areas of expertise, including Entrepreneurship, Strategic Management and Venture Capital Due Diligence.
In his research, Fund looks at the social capital of the founders and investors involved with startup companies. He explains why social capital is interesting in the realm of social responsibility as companies determine whether an environment is conducive to a startup company. Fund is a believer that startup corporations need to leverage social and professional networks to be part of an honest and trustworthy environment, adequate for an early stage venture. He is currently publishing a paper on new venture finance and entrepreneurship through acquisition. This work explains the system wealth benefits of acquiring and growing a company rather than starting from a blank slate.
Fund teaches an Entrepreneurship and a Venture Capitalist course at the MBA level. Within this course, he discusses the factors an investor would consider when financing an early stage company. Students in Fund's course choose companies to lead through the first due diligence phase of investment qualification, after which they pass eligible companies on to the Deming Center Venture Fund, of which Fund is the Director. Each year, Fund leads 4 MBA and 4 law students to choose 2-3 companies deserving of investment. Although social responsibility is not a mandate for investment, ethical topics often arise in this selection process.
Within the Boulder community, Fund works with Techstars through the Deming Center Venture Fund. He also sits on the board of 3 local startup companies: Spyder-Lynk, Snugg Home, and Ultimate E.
---
Bahriye Goren
Scholar In Residence
MARKETING
Leeds School of Business
Bahriye.Goren@colorado.edu
Bahriye Goren is a global marketing and brand strategy expert with over 14 years of domestic and international experience, both on client side with Unilever and on agency side where she has consulted companies across industries, including: AMEX, Novartis, PepsiCo, Sony, Sara Lee, and MTV. 
At Unilever, her last role was European Brand Manager for Ben & Jerry's, where she was tasked with rolling out the popular ice cream brand across Europe. Her responsibilities included strategy development, advertising, consumer insights, new product development and leading best practice sharing across countries. 
As the Executive Director Innovation and Strategy at Wallace Church, an award winning branding agency in New York, she was responsible for leading strategic initiatives. Before Wallace Church, she was a senior consultant at EffectiveBrands (which later became part of Millward Brown Vermeer), a marketing consulting firm focused on global brands. She is also the co-founder of Art of Branding, a branding consulting firm with offices in Europe and the US. 
Bahriye started lecturing a variety of marketing courses in 2012 at Baruch College's Zicklin School of Business (City University of New York) where she instantly realized that teaching was one of her biggest passions. She has lectured executive MBA, full-time MBA and undergraduate programs, as well as executive master in marketing courses in Singapore and Taiwan. 
Bahriye speaks five languages and holds a Masters degree in Business Economics with a concentration on International Marketing & Entrepreneurship from the Erasmus School of Economics in Rotterdam. She is the author of 'Be', a business and self-development book on leadership, in cooperation with LID publishing.
Recent speaking engagements include: Columbia Business School Alumni Club of New York, on the topic of "Branding Concepts Used by Fortune 500", and NYU Stern Center for Measurable Marketing, on the topic of "Brand Storytelling in Digital".
---
David Grant
Professor
Department of Mathematics
grant@colorado.edu
Research:
Number theory, arithmetic geometry, and space-time coding.
Select Publications:
Coates-Wiles towers in dimension two. Math. Ann. 282 (1988), 645-666.
On a generalization of a formula of Eisenstein. Proc. London Math. Soc. 3 (1991), 121-132.
A formula for the number of elliptic curves with exceptional primes. Compositio Math.122 (2000), 151-164.
Geometric proofs of reciprocity laws. J. Reine Angew. Math. 586, (2005) 91-124.
Duality theory for space-time codes over finite fields (with M. Varanasi). Preprint.
---
Jonas Haertle
Head, Principles for Responsible Management Education (PRME) secretariat
UN GLOBAL COMPACT OFFICE
Jonas Haertle is Head of the Principles for Responsible Management Education (PRME) secretariat of the United Nations Global Compact Office. He is responsible for driving the mission of the PRME initiative, to inspire responsible management education, research and thought leadership globally. He provides global leadership in bringing together good practice in implementing the principles of PRME and the UN Global Compact.
Previously, he was the coordinator of the UN Global Compact's Local Networks in Latin America, Africa and the Middle East. Prior to joining the United Nations, Mr. Haertle worked as a research analyst for the German public broadcasting service Norddeutscher Rundfunk. Mr. Haertle has written and contributed to a number of publications and academic articles on corporate sustainability and responsible management education and he serves on the editorial boards of the Journal of Corporate Citizenship and the Sustainability Accounting, Management and Policy Journalrespectively.
He holds a master's degree in European Studies of Hamburg University in Germany. As a Fulbright scholar, he also attained a MSc degree in Global Affairs from Rutgers University in the USA.
---
David Heckman
Associate Professor • Organizational, Leadership, and Information Analytics Program Director
ORGANIZATIONAL LEADERSHIP AND INFORMATION ANALYTICS
Leeds School of Business
david.hekman@colorado.edu
David Hekman earned his Ph.D at the University of Washington's Foster School of Business and is an associate professor of management and entrepreneurship at the University of Colorado's Leeds School of Business. He is focused on improving organizational health by examining sources of professional workers' (e.g. doctors, lawyers, and professors) motivation,  sources and outcomes of virtuous leadership, and remedies for pervasive workplace racial and gender biases. His research has been published in a number of leading journals including Academy of Management Journal, Organization Science, Journal of Applied Psychology, and Journal of Business Ethics, and has been featured in a number of media outlets including the New York Times, the Wall Street Journal, the Washington Post, the Chicago Tribune, and National Public Radio.
---
Tracy Jennings
Senior Instructor, Management & Entrepreneurship
tracy.jennings@colorado.edu
Dr. Tracy Jennings is a Senior Instructor in the Management Division at Leeds, where she teaches undergraduate and MBA courses. She holds a degree in Religion from Williams College, a PhD in Cognitive Psychology and an MBA, both from the University of Denver. Dr. Jennings worked as a Senior Product Developer for both US West Advanced Technologies and YIPES Communications. Her research interests are focused on the potential for on-line education in business schools.
In the summer of 2011, Jennings spent 2 weeks visiting Musana, a school and orphanage in Uganda founded by CU graduate Andrea Pauline. Jennings helped Musana with hiring and many other projects. As a Senior Instructor of management and entrepreneurship, she teaches both individual team and organizational development. Students from her class lead cross cultural training, which volunteers complete here in the United States before traveling to work in Uganda. In her senior courses, Jennings strives to highlight the importance of ethical decision making above all else.
Jennings is currently conducting research on eLearning to improve educational access. One potential outcome of this research is the identification of the best practices that may be applied to improve educational access. She is also involved in several local non-profits, as well as numerous Leeds clubs. 
---
Stefanie Johnson
Associate Professor
ORGANIZATIONAL LEADERSHIP AND INFORMATION ANALYTICS
Leeds School of Buisness
Stefanie.Johnson@colorado.edu
Dr. Stefanie K. Johnson is an associate professor of management at the University of Colorado Boulder's Leeds School of Business. Dr. Johnson studies the intersection of leadership and diversity, focusing on (1) how unconscious bias affects the evaluation of leaders and (2) strategies that leaders can use to mitigate bias. Stefanie has published 40 journal articles and book chapters in outlets such as Harvard Business Review, Journal of Applied Psychology and The Academy of Management Journal. She has presented her work at over 50 meetings around the world including at the White House for a 2016 summit on diversity in corporate America on National Equal Pay Day and the 2016 Harvard Negotiation and Leadership Conference. She has extensive consulting experience and has created and delivered leadership development training with an emphasis on evidence-based practice. She has received multiple million dollars in federal and other grant funding to study leadership and create leadership development programs aimed at increasing safety. Media outlets featuring Stefanie's work include: The Economist, Newsweek, Time, CNN, ABC, NBC, CNBC, Wall Street Journal.
---
Paul Komor
Energy Education Director, Renewable and Sustainable Energy Institute (RASEI)
Lecturer, Environmental Studies Program
Paul.Komor@colorado.edu
Paul Komor is the Energy Education Director at the Renewable and Sustainable Energy Institute (RASEI) and a lecturer in the Environmental Studies Program at the University of Colorado Boulder. 
As RASEI's Education Director, Paul is working to establish CU-Boulder as a leader in energy education. Paul also has an active research program in renewable electricity policy, and teaches undergraduate and graduate courses in energy technology and policy. 
Prior to joining the University of Colorado faculty, Paul was a Project Director at the U.S. Congress' Office of Technology Assessment (OTA), where he worked with both House and Senate Congressional Committees in preparing and evaluating energy legislation. His 1992 report, "Building Energy Efficiency", played a major role in the debates that culminated in the Energy Policy Act of 1992. 
Prior to joining OTA, he taught at the Woodrow Wilson School at Princeton University. He holds a B.S. from Cornell University, and a M.S. and Ph.D. from Stanford University. He has published numerous refereed articles, reports, and other papers; and in 2004 published a book, Renewable Energy Policy, that compares U.S. and EU experiences with renewable energy policies. That book is required or recommended reading for courses at University of California, Santa Barbara (UCSB), University of Denver (DU), University of Utah, Robert Gordon University (UK), and elsewhere. 
In 2001, Paul was awarded the Diebold Foundation Fellowship for European policy studies and spent 2001 as a Visiting Academic in the Environmental Policy Group at Imperial College, London. In 2005, Paul was selected as the 2006 MAP/Ming Visiting Professor of Energy and the Environment by Stanford University, where he spent six months at Stanford researching and teaching on renewable energy policy and technology. 
In 2007, Paul shared in the Nobel Peace Prize awarded to Al Gore and the Intergovernmental Panel on Climate Change (IPCC) "for their efforts to build up and disseminate greater knowledge about man-made climate change, and to lay the foundations for the measures that are needed to counteract such change". The IPCC consists of a large number of scientists and researchers – including Paul, who co- authored a chapter on "Mitigation Options for Human Settlements" in the IPCC's Second Assessment Report. For his work with the IPCC, Paul was named a contributor to the Nobel Peace Prize.
---
Manuel Laguna
Media One Professor of Management Science
Management & Entrepreneurship
Director, Global Initiatives
laguna@colorado.edu
Manuel Laguna is the Media One Professor of Management Science at the Leeds School of Business of the University of Colorado Boulder. He started his career at the University of Colorado in 1990, after receiving master's (1987) and doctoral (1990) degrees in Operations Research and Industrial Engineering from the University of Texas at Austin. He has done extensive research in the interface between computer science, artificial intelligence and operations research to develop solution methods for practical problems in operations-management areas such as logistics and supply chains, telecommunications, decision-making under uncertainty and optimization of simulated systems.
Dr. Laguna has more than one hundred publications, including more than sixty articles in academic journals and four books. He is editor-in-chief of the Journal of Heuristics, is in the international advisory board of the Journal of the Operational Research Society and has been guest editor of the Annals of Operations Researchand the European Journal of Operational Research.
Dr. Laguna has received research funding from private industry and government agencies such as the National Science Foundation, Office of Naval Research and the Environmental Protection Agency. He is member of the Institute for Operations Research and the Management Science and was the general chair of the Institute's national meeting in 2004. He is also a member of Beta Gamma Sigma and the International Honor Society Omega Rho.
Dr. Laguna is co-founder of OptTek Systems, a Boulder-based software and consulting company that provides optimization solutions. OptTek's software is licensed to over 90,000 users, and its underlying methodology has been developed through a series of grants from the U.S. National Science Foundation and the U.S. National Institute of Health, as well as several other major sources of awards.
---
Kai R. Larsen
Associate Professor, Management & Entrepreneurship
kai.larsen@colorado.edu
Dr. Kai Larsen is an associate professor of management and entrepreneurship at Leeds. As Director of the federally supported Human Behavior Project, he is conducting research to create a trans-disciplinary "backbone" for theoretical research that predicts all aspects of human behaviors.
Larsen's research focuses on the collection of information on drivers of human behavior in order to create large scale sustainability models. Understanding the individual human level of decision making will provide insight into mechanisms that may reveal sustainability levers. Larsen explains how the creation of a sustainable planet model is difficult because the outcome is dependent on millions of individual decisions. Since humans make decisions consistently, Larsen and his team search for patterns that can ultimately lead to possible incentives for people to consider sustainable actions as useful. By understanding the psychology behind the workings of the human head, Larsen strives to better understand why humans make certain decisions, knowledge that can then be applied to sustainable decision making. He has found that ease of use and "usefulness" of a practice influences human decision making.
In addition to his research, Larsen teaches Business Intelligence and Privacy in the Age of Facebook. His privacy course delves into the ethical issues of information sharing, now one of the fastest growing industries. Larsen questions whether our society is approaching a point where the ability to track information is ruining lives, the very question that drives him to research sustainability topics.
---
Stephen R. Lawrence
Associate Professor of Information Management
Management & Entrepreneurship
stephen.lawrence@colorado.edu
Stephen Lawrence is an Associate Professor of Information Management at Leeds. His current research and teaching interests include the deployment of renewable energy and the management of health care operations. Lawrence has been the recipient of numerous teaching awards, including the MBA Teaching Excellence Award.
Recently, Lawrence has sharpened his focus on renewable energy. His research projects emphasize storage on a smart grid and the impact of carbon costs on electricity generation. Lawrence has taught the Sustainable Entrepreneurship course in the past, and now teaches a graduate level course on renewable energy that is offered to students across campus. Off campus, Lawrence offers an executive development course called RETool. This set of four workshops brings community members up to speed on renewable energy.
Additionally, Lawrence is a Fellow of RASEI, a joint institute between CU Boulder and the National Renewable Energy Laboratory. RASEI works to "expedite the energy industries of the 21st century by advancing renewable energy research, engineering, and analysis". Lawrence explains that the institute hopes to form a relationship comparable in strength to other well-known institutes on campus, such as the Nobel Laureate producing NIST.
---
J. Chris Leach
Professor
FINANCE
Leeds School of Business
Chris.Leach@colorado.edu
J. Chris Leach, Ph.D. is a Professor of Finance and Deming Professor of Entrepreneurship. He has taught undergraduates, MBAs and executives at the Wharton School, Carnegie Mellon, and the Indian School of Business. Leach is the co-author of the best-selling textbook Entrepreneurial Finance, 5th edition, that applies tools and techniques of corporate finance to the entrepreneurial venture.
---
John G. Lynch
Senior Associate Dean for Faculty and Research, Ted Andersen Professor for Free Enterprise and the Director of the Center for Research on Consumer Financial Decision Making
MARKETING • CENTER FOR RESEARCH ON CONSUMER FINANCIAL DECISION MAKING
Leeds School of Buisness
john.g.lynch@colorado.edu
John G. Lynch, Jr. is Senior Associate Dean for Faculty and Research at the Leeds School of Business, University of Colorado Boulder, Ted Anderson Professor of Free Enterprise, and the Director of the Center for Research on Consumer Financial Decision Making.
Lynch received his BA in economics, his MA in psychology, and his Ph.D. in psychology, all from the University of Illinois at Urbana-Champaign. He was a member of the faculty at University of Florida from 1979-1996, where he was Graduate Research Professor. From 1996-2009 he was the Roy J. Bostock Professor of Marketing at the Fuqua School of Business at Duke University.
Lynch is a Fellow of the American Marketing Association, the Association for Consumer Research, the American Psychological Association/Society for Consumer Psychology and one of three Fellows of all three organizations worldwide. In 2015 publications tracked by the Web of Science, Lynch was one of the 25 most cited marketing scholars in the world. He has been a recipient of the Paul D. Converse Award for Outstanding Contributions to the Science of Marketing and the Society for Consumer Psychology's Distinguished Scientific Achievement Award. Five of his papers have been honored as outstanding article of the year: he has been recognized once each by the Journal of Marketing Research and by the Journal of Marketing, and three times by the Journal of Consumer Research. Three of his papers this last decade are the most cited papers in any marketing journal in the year of their publication: his 2010 Journal of Consumer Research paper on mediation analysis, his 2013 Journal of Marketing Research paper on simple effects in moderated regression, and his 2014 Management Science paper about financial literacy and downstream financial behaviors. He has served as president of the Policy Board of the Journal of Consumer Research, president of the Association for Consumer Research, associate editor for the Journal of Consumer Research, and associate editor and co-editor for the Journal of Consumer Psychology. He co-chairs the Boulder Summer Conference on Consumer Financial Decision Making, and he is a member of the Academic Research Council of the US Consumer Financial Protection Bureau.
---
Sharon F. Matusik
Dean
Leeds School of Business
sharon.matusik@colorado.edu
Sharon Matusik is an Associate Professor of Management and Entrepreneurship at Leeds. Her current research focuses on entrepreneurial and venture capital firms and on innovation and knowledge sharing in established firms. She has also conducted research on gender issues, specifically related to the psychological consequences for women in male-dominated work environments. Some of her current research also includes issues related to knowledge and innovation in developing countries and what determines where the value from innovation efforts accrues in these economies. She spent the fall of 2010 in Santiago, Chile, where the government is trying to raise the standard of living by stimulating the economy through innovations and entrepreneurship; this stimulated her research interest in this area.
Matusik also teaches a core strategy course and an entrepreneurship elective for MBAs, in addition to PhD courses. She integrates different social responsibility philosophies into her teachings by using cases and examples that include noneconomic considerations. For example, when covering market entry strategy and timing, she has drawn on examples of products that provide a social benefit, as well as potential economic ones.
---
Peter McGraw
Associate Professor
MARKETING
Leeds School of Business
peter.mcgraw@colorado.edu
Peter McGraw is an innovative researcher who has a talent for fostering community. During his academic career, he has received dozens of awards, grants and honors. He has published more than 40 papers in outlets such as the Journal of Consumer Research, Journal of Marketing Research, Management Science, Psychological Science, and the Journal of Personality and Social Psychology. His work has been covered by the BBC, NPR, MSNBC, Scientific American, Wall Street Journal, and The New York Times. Recently, McGraw made the 2015 Stylish Scientist List – probably because he likes to wear a sweater vest.
Dr. McGraw's research examines the interrelationship of judgment, emotion, and choice, with a focus on consumer behavior and public policy. His most recent research examines what makes things funny – and its implications for marketing and management.
In 2014, McGraw published The Humor Code: A Global Search for What Makes Things Funny.
---
Kevin McMahon
Senior Instructor and Teaching Professor
MARKETING
Leeds School of Buisness
kevin.mcmahon@colorado.edu
Kevin was raised near Detroit, Michigan. He earned a bachelor's degree from The University of Michigan and an MBA in marketing from Indiana University. His professional experience includes accounting, brand management, international travel management and strategic marketing planning. In 1994, Kevin co-founded Castro McMahon, a direct and database marketing agency in Chicago. With his business partner Susan Castro, he built Castro McMahon into a multidisciplinary agency serving clients including General Motors OnStar, The Suntory Water Group, Getty Images and others. In 2002, Kevin and his partner closed the agency and both retired.
Kevin won the Joseph L. Frascona Teaching Excellence Award in 2015.
Personal interests include snowboarding, mountain biking and endurance racing (Ironman, Leadville 100). 
---
Nathalie Moyen
Associate Professor, Finance
nathalie.moyen@colorado.edu
Nathalie Moyen is an associate professor of Finance at Leeds and an affiliated faculty member at the Department of Applied Mathematics at CU, teaching in the undergraduate, MBA and Ph.D programs. Professor Moyen investigates the financial decisions that corporations make and how these financial decisions can influence economic decisions such as capital investments and hiring. Her research has been published in several journals, including the Journal of Economic Dynamics and Control and the Journal of Finance.
Moyen supports the Leeds initiative to teach sustainability in all aspects of business. Some would say that finance is inherently "sustainable" because businesses must manage their funds to avoid bankruptcy, maintain profitability, and contribute to the viability of an economy. Apart from this fundamental definition, finance may not be typically considered directly relevant to the field of social responsibility. However, Moyen strives to incorporate sustainability in her teaching by opening each derivative securities class with a discussion of current events relating to the material and its broader impact on our society. For example, discussion of climate change derivatives in Moyen's classes heightens awareness of ethical issues surrounding financial contracts in the face of adverse developments in the world.
In addition to her interests in teaching, Moyen has completed research related to financial decisions affecting the survival of an individual firm. In her research for which she received the 2007-2008 Charles H. Guiney Professorship Award for Innovative Research, Moyen quantifies the debt overhang problem to remain important in economic highs. As the recent financial crisis shows, firms may choose to increase their leverage in economic booms, making themselves more vulnerable to bankruptcy and underinvestment in productive capital investment projects. Moyen concludes that the overhang on capital investment created by debt may be present in all stages of the business cycle.
---
Nathan Schneider
Assistant Professor
MEDIA STUDIES
College of Media, Communication and Information
nathan.schneider@colorado.edu
Academic Passion: Exploring how stories, networks and impossible ideas can help people discover their own power.
Assistant Professor Nathan Schneider is a reporter who writes about religion, technology and resistance. His current project is an exploration of models for democratic ownership and governance for online platforms in the wake of a major conference he co-organized at the New School in 2015, Platform Cooperativism.
He is the author of two books, God in Proof: The Story of a Search from the Ancients to the Internetand Thank You, Anarchy: Notes from the Occupy Apocalypse, both published by University of California Press. His articles have appeared in The Chronicle of Higher Education, The New Republic, Harper's Magazine, The Nation, The Catholic Worker, Religion Dispatches and other outlets. He writes a column for America, a national Catholic weekly, as well as a finance column Vice magazine. Media appearances have included The Takeaway, Democracy Now, On Being, HuffPost Live and The Brian Lehrer Show.
As an editor, Schneider co-founded the news website Waging Nonviolence and helped relaunch the online literary magazine Killing the Buddha. He has also helped organize projects with the Social Science Research Council about religion and media since 2008, including The Immanent Frame and Frequencies.
Schneider holds two degrees in religious studies, a master's from the University of California, Santa Barbara and a bachelor's degree from Brown University.
---
Keith Stockton
Instructor
keith.stockton@colorado.edu
303.492.4439
Koelbel 441
After 20 years in the corporate sector, Dr. Keith Stockton returned to school in 2002 to pursue a graduate degree in Environmental Studies. After earning his Masters in 2004, Dr. Stockton continued his studies and earned his doctorate in 2009. In his dissertation, he examined federal and state energy policies and identified what common factors led to their success or failure. Dr. Stockton is currently an instructor in the Leeds School of Business where he teaches a variety of undergraduate and graduate courses in Information & Operations Management, Corporate Social Responsibility, Sustainable Business Operations and Energy Science & Technology.
---
Jeffrey G. York
Assistant Professor, Management & Entrepreneurship
jeffrey.york@colorado.edu
Learn more about Jeff's research on CESR's blog
Professor Jeffrey G. York is an Assistant Professor of Management and Entrepreneurship. His teaching and research are focused on environmental entrepreneurship, the simultaneous creation of ecological and economic goods. Professor York has received numerous awards for his research on the green building and renewable energy industries, authored six case studies, and appeared in the Journal of Business Venturing, the Journal of Business Ethics, and the Journal of Management. In July 2014, he won the AOM ONE Emerging Scholar Award, which recognizes early career academics who have already made outstanding research contributions in the area of organizations and the natural environment.
York's research focuses on entrepreneurial behavior in relation to environmental problems and the utilization of renewable and green technology. He looks at why entrepreneurs start businesses related to sustainability and the implications of these startups. York won the Best Paper Award on his research about the role of institutions and renewable entrepreneurship from the Group for Research on Organizations and the Natural Environment (GRONEN) at their 2014 conference. A major project York has undertaken is the relationship between policy and entrepreneurship and how they come together to promote green building. An additional project focuses on the drivers of innovation in renewable energy. York also works with several PhD students at Leeds to investigate the role of identity in social entrepreneurship and the diffusion of green technology.
Although much of York's time is spent on his research, he also teaches an MBA Sustainable Venturing course. In this course, York addresses ways to create businesses that simultaneously produce economic and environmental benefits. His MBA students have had the opportunity to assist with his research, even helping with a case study published last year on the emergence of wind energy in Colorado. York encourages his students to stay up-to-date on rapidly evolving renewable energy topics by bringing knowledge and the latest information to class. He advises students on sustainable entrepreneurial ventures and strives to create a memorable entrepreneurial experience for his undergraduate students. For example, he created an undergraduate business feasibility competition last year. Within the competition, students can propose businesses in downtown Boulder and receive advice from local store owners, allowing them to meet and network with our city's entrepreneurs.
In addition to his research and teaching, York is currently working on the Sustainability Speaker Series for Leeds, in which he coordinates evening speaking engagements from national sustainability leaders that are open to the Boulder public.