A full-time, on-campus accounting master's program starting in January or August each year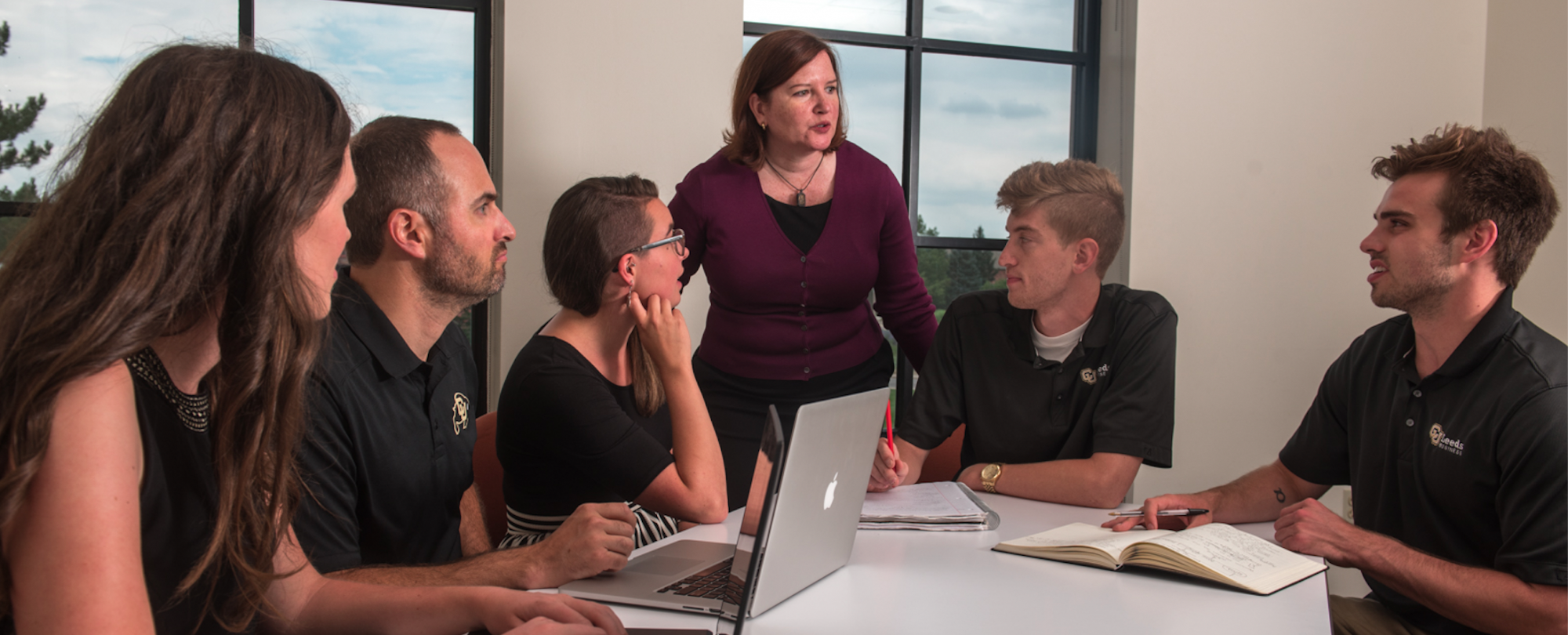 Leeds' Master's in Accounting graduates don't just pass the CPA exam, they do so with higher scores than any other business school in the state. Leeds MS Accounting graduates also score more than 10 percent higher than the national average. The difference translates to better job offers, more challenging and rewarding positions, and higher salaries.
A credential with impact
An MS in Accounting from Leeds ensures you have the knowledge, preparation and confidence to pass the exam and earn your CPA accreditation. With your CPA, you can advise businesses in both financial and strategic areas to help them make crucial decisions. From tax preparation and financial planning to internal auditing and investments, many CPAs enjoy sought-after, rewarding careers with high earnings potential.
Pick your path
Pursue a career in audit and assurance, risk management, consulting, or financial planning and analysis. Graduates with the MS in Accounting degree have found meaningful opportunities with public accounting firms, divisions within a company, nonprofit organizations and government agencies.
Experience pays
Gain real-world work experience with the potential for course credit as you pursue your master's degree through a paid internship. More than 80 percent of MS Accounting students participate in a paid internship that connects classroom theories and concepts into applied experience. Your degree, combined with your internship experience, builds pathways to more challenging roles and senior management positions in numerous industries, both domestically and abroad.
Connections that count
Getting your resume in front of the right person can be the difference between getting noticed and getting skipped over. Leeds has strong relationships with the Big Four+ accounting firms, EKS&H (locally) and other elite companies around the nation. Expand your network with companies like KPMG, Ey, Arrow Electronics, Deloitte, MillerCoors and PwC, and gain access to hundreds of MS-related jobs and internships. As a master's student, you'll receive personalized support and help connecting with the resources, organizations and people to help you put your degree to work and make your goals a reality.