What does it mean to be a business student in the 21st century? At Leeds, it means being inspired to take on the biggest problems. It means learning to be entrepreneurial in starting a breakthrough business or driving change in a large organization. And it means understanding the roles sustainability and ethics play in making better decisions.
You're ready for this. Let's get started.
Starting off Strong
The transition from high school to college can be a challenge even for the best students. At Leeds, the First-Year Experience program was designed to provide a broad suite of resources to help freshmen adjust to life on campus, including peer mentoring, professional development opportunities, individualized support, cohort-style classes and more.
Explore the First-Year Experience >>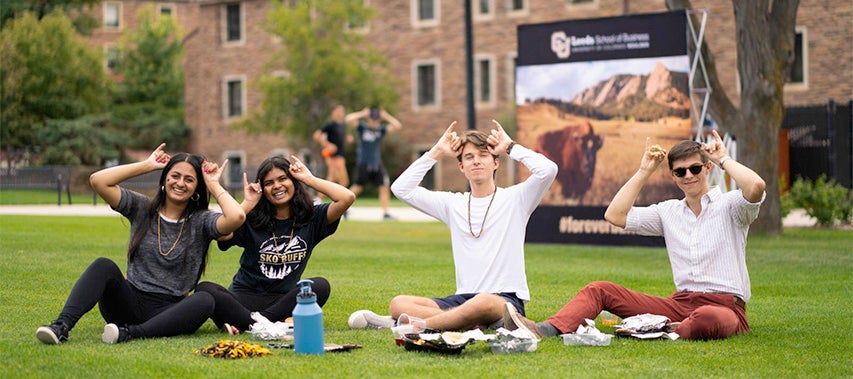 "I want to apply what I've learned at Leeds in a way that impacts not just the bottom line, but the community and people PerPay serves."
—Emma Spaulding (Bus'21)
Fellow, Venture for America (Operations Specialist at PerPay)
"I appreciated being able to engage in conversations—with peers and in classes—that pushed my train of thought and diversity of thought."
—Eyob Abai (Bus'21)
Business Analyst, McKinsey
"If I'm going to devote time, energy and the mental capacity to solve a problem, why not make it a big problem?"
—Frank Medina (Fin, Acct'23)
Founder, Leeds ESG Club; Intern, Social Capital