Membership Benefits Without Membership Dues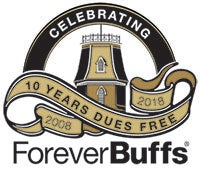 In 2008, the University of Colorado Boulder launched the Forever Buffs initiative, eliminating annual dues for all alumni. Today the Forever Buffs community includes more than 294,000 students, alumni and friends who engage with the university though the programs, events, publications and social media channels offered by the Alumni Association.
We invite you to deepen your relationship with CU Boulder as we celebrate the 10th anniversary of the Forever Buffs initiative.