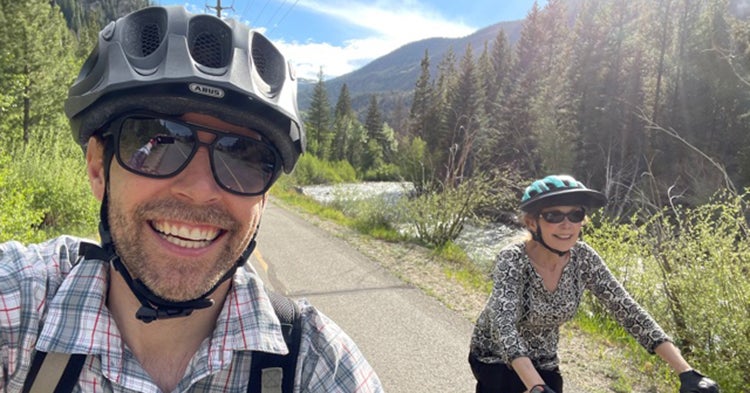 Court Rye (Mktg'06)
Founder and CEO, ElectricBikeReview.com
Court Rye knew there would be sacrifice involved in pursuing his startup business full time. So the two years he spent living in his Toyota Prius were all part of the plan. 
"Your business is a living thing—you need to take care of it for it to work," Rye said. "I'm doing this because I want to have something authentic that helps people looking for honest answers when they buy an e-bike." 
Rye's business, ElectricBikeReview.com, offers thousands of bike reviews for hobbyists and newcomers alike. In almost 10 years, the site has generated millions of page views from people who come to EBR for simplicity and authenticity, instead of being sold on some fancy marketing.
Rye has worked at big companies—including Google and Accenture—as well as smaller ones over the years, but he's always had a taste for the startup life. On nights and weekends, he would practice programming and launch side projects, two of which he sold when he lived in Silicon Valley.
Turning to startups was a natural, but not always smooth process for Court. He participated in the entrepreneurship program at Leeds, but failed to earn the official certificate after receiving a C in the capstone course. 
"I'm really thankful for that C," Rye said. "It was the lowest letter grade I earned at CU and it reflects the reality of business—it's not just about how hard you work, and there's no extra credit."
It's safe to say the lesson stuck—EBR shows no signs of slowing down. Rye still creates virtually all the content for the site, and even a brief sampling of his videos shows obvious enthusiasm for what he does. Luck and timing have played a role in his success, he said, but so does his hard work; the site is the longest running independent resource for e-bikes on the web.
"I've had a couple of good offers to sell," he said. "But it's honest, it's a special place, and I want to preserve that. My plan is to keep EBR independent."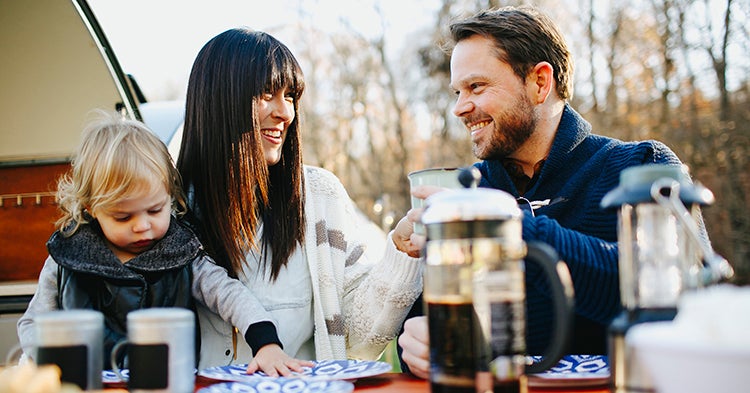 Amy Gillespie (MBA'22)
Intern, NetApp
Ask Amy Gillespie about her passion, and she'll tell you about all the music festivals she and her husband attended, often camping out to embrace the outdoors and be close to the action. 
But then, she became pregnant, "and sleeping in a normal bed was hard enough. How was I supposed to sleep on the ground?" she said. 
The answer was The Campfire Experience, her startup specializing in glamping for weddings, festivals and corporate events, which opened up the outdoors to an audience less accustomed to roughing it in a tent in the woods. 
"There were concepts like this, but only on the coasts, and I was in Columbus, Ohio," Gillespie said. "But I thought, I'm a customer, there have to be other people like me—and honestly, I couldn't stop thinking about the idea." 
Gillespie has since sold the business, but the experience of running her own startup is changing her outlook on what comes next—as is the Leeds MBA she'll complete this spring.
"In all that I do, from Campfire to college, my motivations center around building a sense of community," she said. "My Leeds MBA has helped me connect to a group of students as passionate about the startup ecosystem as I am." 
While she enjoyed scratching her entrepreneurial itch, Gillespie said she expects to return to the corporate world after graduation; she brought nearly 10 years' experience at Nationwide to the classroom. On her internship with NetApp, "I get to be a part of this giant company that's incredibly entrepreneurial," she said. "That's the kind of environment I've learned I like—where I'm challenged to find problems, have the runway to figure them out and be around other people who are like minded."
Finding people who view challenges the same way she does has helped Gillespie at Leeds, also, including leadership roles with Women in Business and the Deming Center Venture Fund—where she is director of DEI initiatives—and as a recipient of a High-Growth Venture fellowship.
"The High-Growth Venture program has helped me connect to savvy leaders, incredible mentors, brilliant students and engaging professors," she said. "The incredible value lies in its community of alumni, professors, mentors and peers, who are all active in their engagement and support."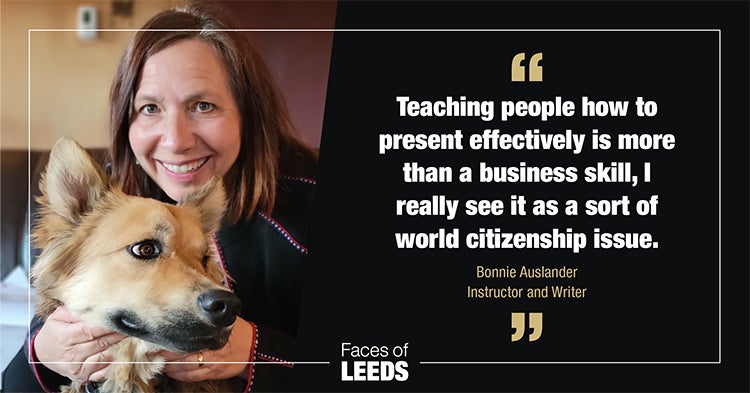 Bonnie Auslander
Instructor and Writer
Say you're leading a sales presentation to an executive team at a major company. Intimidating, right?
Now let's say partway through your pitch, the CEO rolls over, kicks her legs in the air and takes a nap. 
That doesn't happen in most boardrooms, but before she came to Leeds, Bonnie Auslander used to see something like this all the time in her work in business communication.
Auslander brought in dogs to be a more sympathetic audience for nervous presenters—leading to a predictable rise in stated speech anxiety at the Kogod School of Business at American University, where Auslander directed its business communications center.
"I probably would have pretended to have anxiety, too—'Oh, I'm shaking like a leaf, I want to work with the dog,'" Auslander said with a laugh. "In truth, I found there was a lot of stress, and nothing we did in the center to that point quite met that need."
At Leeds, Auslander—a poet, essayist and aspiring children's book author—teaches Leeds undergrads to be more proficient writers and communicators through core classes that emphasize a lot of drafting, revising and rehearsing. In her course, she encourages students to draft their best work, then be open to her suggestions as she coaches them through the challenge of learning business and team writing. She plays a similar role for case competitions and in entrepreneurship classes.
"There's no substitute for getting someone who cares about you as a writer and presenter, gives you comments on your draft and helps you rewrite or revise it," she said. "That's when you learn—revision is when true learning takes place."
Revision and, perhaps, the chance to pitch before a canine audience. But the pandemic curbed the chance to release the hounds at Leeds, so Auslander is using her more conventional coaching techniques to coax the best work out of her students.   
"I tell the students, 'I'm here for the long haul—when your best friend gets married, I want you to feel like you can give the toast,'" she said. "Teaching people how to present effectively is more than a business skill, I really see it as a sort of world citizenship issue."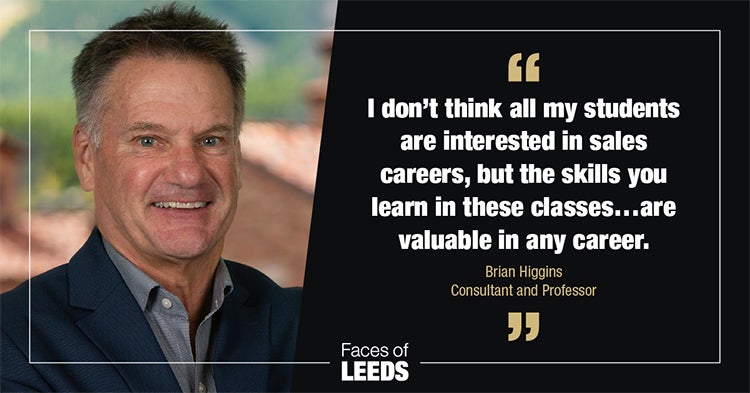 Brian Higgins
Consultant and Professor
Brian Higgins built a successful sales career, rising to CEO of a startup and eventually opening his own consulting practice. So he knows a thing or two about persistence. 
He needed it when he decided Leeds should start a sales program. 
"I kept running into companies that were recruiting students into their sales organizations, because they were cheap," he said. "The students had no foundational knowledge of sales, and were feeling defeated, because the companies threw them into the deep end."
So, in 2015, Higgins turned his attention to solving that problem, and found a partner in CU. He audited a course to understand what students were learning about sales, then told his professor he was willing to bring a specialized course to Leeds. 
That one course is now a portfolio of five courses, including one for MBAs. It also features a group of full-time and adjunct faculty with extensive sales experience, and a network of nearly 200 mentors working in sales who meet regularly with students. 
"I don't think all my students are interested in sales careers, but the skills you learn in these classes—how to schedule, plan and execute a meeting; how to report back on a meeting to a sales manager; communication and organizational skills; time management—are valuable in any career," Higgins said.
He also enlivens classes by bringing in guest lecturers, such as Michael Leeds, who discussed his decision to invest in the school, and players and coaches with the football team, who walked students through the recruiting process, "which teaches students how the purchase decision gets made."
Higgins himself was a college athlete, playing soccer for an elite Division I program at Southern Illinois University-Edwardsville. Athletics taught him about work ethic, competition and rejection—all important to a sales professional. Today, he enjoys skiing with his wife and golf, and is the father of two grown children, including a son who graduated from Leeds in 2019.
"I never dreamed we'd have this grassroots community of students, faculty and sales professionals," he said. "I get a tremendous amount of gratification from seeing the students grow and learn, and appreciate how important what we're teaching them is—either in their personal lives or professionally."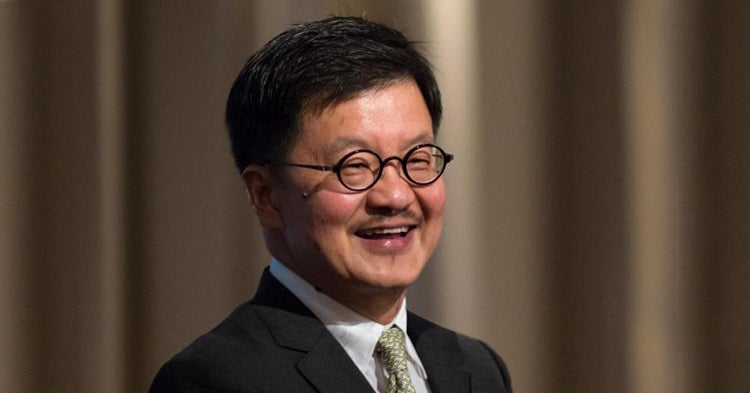 Tandean Rustandy (Fin'87)
Founder and CEO, PT Arwana Citramulia Tbk 
Vision and Tandean Rustandy have always gone hand in hand. 
It was true when he was an undergraduate student, feeling privileged to attend a great university as a first-generation student. It's true in his professional career, as founder and CEO of one of the world's most successful ceramic-tile manufacturing companies. And it's true as an alumnus, as Rustandy's support has helped to usher in a new era not just at Leeds, but at the University of Colorado Boulder as a whole. 
During Homecoming Weekend, the Rustandy Building will celebrate its grand opening. This expansion physically joins the business and engineering buildings on the CU Boulder campus; for Rustandy himself, this connection is a perfect representation of the continuing overlap between these disciplines in the real world. 
"It is not often that you have the opportunity to change the face of the university," Rustandy said. "And it's even rarer that creating such a physical space accompanies a vision for an academic and programming partnership that will improve the education of our students." 
The expansion features state-of-the-art classroom, meeting and collaboration spaces; an innovation and entrepreneurship hub; and a revitalized business library. The building has been operating at capacity since students and faculty returned to campus in August—a welcome sight for faculty and leadership at Leeds and the College of Engineering and Applied Science, who are finding new opportunities to collaborate as a result of the new building. 
"With a convergence like this, innovation is bound to happen," Rustandy said. "We just have to provide it with the means to happen."
Coming from humble beginnings in a small town in Indonesia, Rustandy has dedicated his life to helping advance his native country through his business practices, and to supporting education as a pathway to a better future. That's part of why supporting Leeds is so important to him—a message he hopes resonates with students.
"Take full advantage of your time at CU Boulder to learn and grow," Rustandy said. "And then come back often, and continue the legacy of paying your success forward to bring new opportunities to the generations of students who come after you."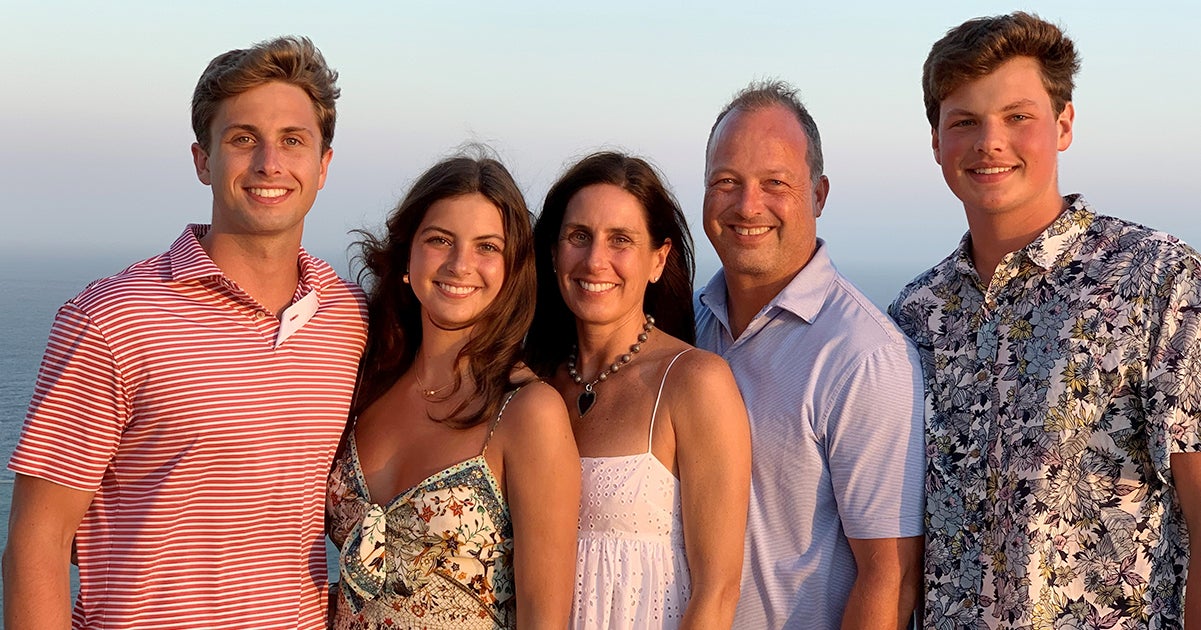 From left are Derek Cain Bus'22, Delaney Cain Bus'24, Jennifer Cain Comm'95, Michael Cain Bus'93 and Matthew Cain.