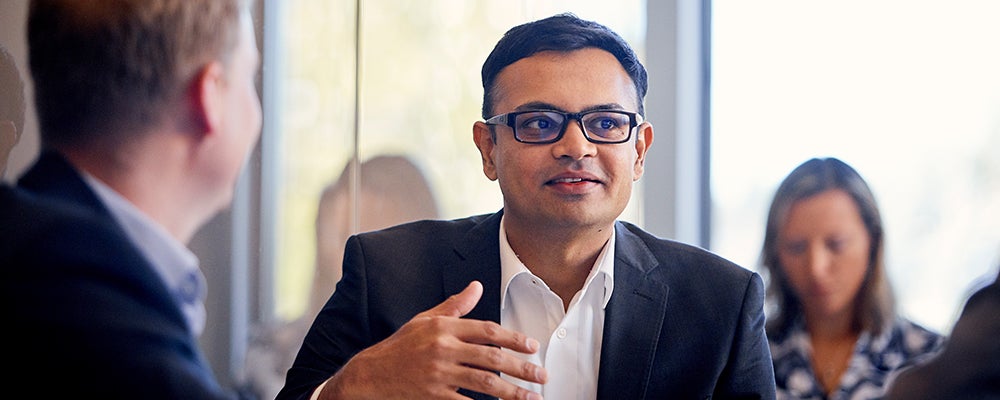 Propel your career to new heights
In today's technology- and data-driven business world, Leeds' two-year, STEM-designated MBA/MS dual degree provides a combination of business savvy and specialized expertise that will increase your earning power, expand career options, and allow you to distinguish your technical proficiency with management ability.
Students have the opportunity to develop a valuable business toolkit—including leadership, critical thinking and communication skills—through the MBA program and specialized knowledge of an MS program in the STEM-designated areas of either Business Analytics or Supply Chain Management.
In addition, the MBA/MS offers you the opportunity to earn both degrees together in less time than if the degrees were earned sequentially. Students at Leeds also benefit from membership in a collaborative learning community and access to a world-wide alumni network.
STEM-designated degree program
The Leeds MS/MBA program is a STEM designated degree program that gives international students the benefit of being work eligible for up to three years post-graduation.