The CU Real Estate Center (CUREC) at the Leeds School of Business has announced the appointment of Peter Kaye to its esteemed International Advisory Board (IAB). 
---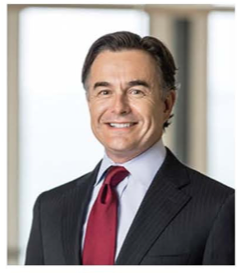 "We are excited to have Mr. Kaye join CUREC's IAB. His years of experience in commercial real estate development and portfolio and asset management, provide an essential strategic perspective to our exceptional advisory group." offered CUREC's Executive Director Michael Kercheval.
CU Real Estate Center's IAB serves as a crucible for ideas, networking, mentoring and driving innovation in real estate through entrepreneurship and emerging technologies. Additionally, the IAB believes that growing its membership across areas such as construction management, architecture, acquisition and development, technology, and lending and financing will enhance its value to current members and the broader commercial real estate industry.
Mr. Kaye, based in San Francisco, has 28 years of experience in the real estate industry. Mr. Kaye serves on Rockwood's Management Committee and, in such capacity, works with the other Managing Partners to set the overall strategic direction of the firm and manage the execution of critical firm initiatives.  Mr. Kaye co-heads Portfolio and Asset management with a focus on Rockwood's separate account initiatives. Mr. Kaye serves on various Investment Committees.
 
Prior to joining Rockwood in 2002, Mr. Kaye worked at SSR Realty Advisors in San Francisco, GE Capital Real Estate and Clark Construction Group.
 
Mr. Kaye is a full member of the Urban Land Institute, where he is a member of a Multifamily Council.  He also serves on the Board of Trustees for the San Domenico School.  Mr. Kaye received a Bachelor of Science in Civil Engineering from Lehigh University and a Master of Business Administration from Boston University.
---
More Featured Insights and News From CUREC
When it comes to NAIOP's annual Rocky Mountain Real Estate Challenge, the Leeds School of Business at the University of Colorado Boulder is really building something. For the second year in a row, Leeds graduate students studying real estate won the competition, which involves pitching projects for a particular development...