CUREC Advisory Board Welcomes New Members with Expertise in Law, Development and Investing
You are here
Each of the new members has a degree from CU Boulder.​​
---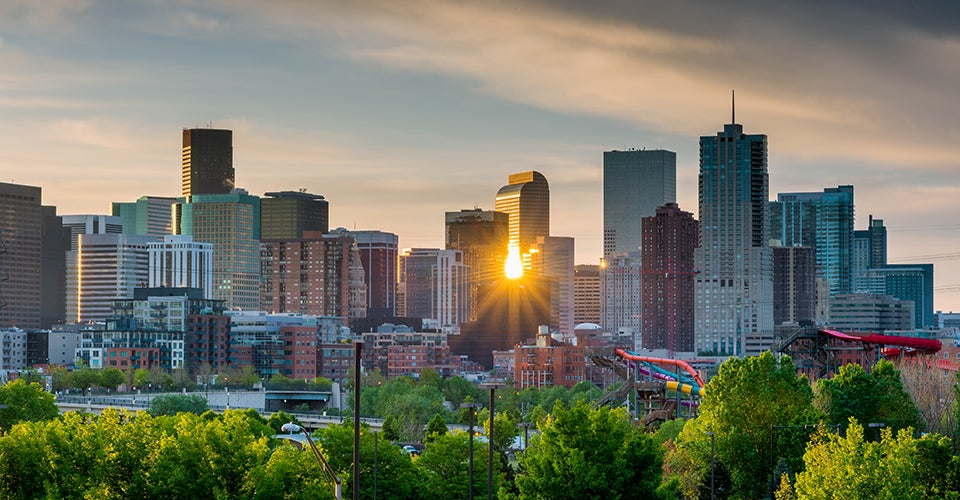 The CU Real Estate Center at the Leeds School of Business has announced the appointment of four respected real estate leaders to its esteemed International Advisory Board.
"The International Advisory Board is integral in our mission to make Leeds a top destination for students interested in real estate," said Michael Kercheval, executive director of CUREC. "I am excited to welcome our new members, who will add their diverse perspectives and years of experience in sustainability, transportation, investment operations and development to our bench of thought leaders and innovators."
Three of the new members—Rachel Marion, Brad Rable and David L. Sinkey—are CEOs of their respective companies, and along with Jeff Latier, bring expertise in law, development, investment and more to IAB. Their expertise will become part of a team that helps mentor students and provide curricular input to Leeds, to ensure academic programs are meeting and anticipating the needs of the industry.
"I'm excited to welcome our new members, and am looking forward to adding their expertise to our incredible board," Kercheval said.
The CU Real Estate Center's IAB serves as a hub for networking, mentoring and driving innovation in real estate through entrepreneurship and emerging technologies. Additionally, the IAB believes that growing its membership from areas such as construction management, architecture, acquisition and development, technology, and lending and financing will enhance its value to current members and the broader commercial real estate industry.
Jeff Latier (Managing Director, ARES Management)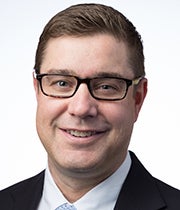 In his role with ARES (formerly Black Creek Group), Jeff Latier oversees a portfolio of $3.3 billion of industrial/logistics development, value-add and core assets. He is responsible for portfolio construction, operation, investor relations and investment decisions across major U.S. industrial markets for the funds. Over his career, Latier has led the formation of numerous real estate funds aggregating over $1.1 billion of institutional equity commitments. Prior to joining Black Creek in 2011, he served as a financial analyst for Prologis, where he was responsible for capital markets analysis, structuring debt transactions and developing financing strategies during the 2008 financial crisis. He holds a bachelor's in business administration from the University of Arizona and an MBA in real estate and finance from Leeds.
Rachel Marion (CEO, DMCAR)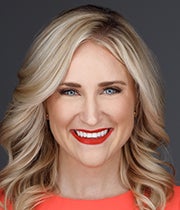 Rachel Marion is a licensed attorney who has spent the past decade working in political advocacy, with specific emphasis in real estate, transportation, sustainability and innovation. Her career trajectory reflects her love of cities and her commitment to the people and places that shape them. She joined DMCAR, the oldest and largest commercial real estate trade association in the United States, in 2021 after serving as a key member of Denver International Airport's senior leadership team. Previously, Marion represented a variety of startups, large businesses, industry associations, public utilities, real estate developers, contractors, special districts and community organizations through successful project and policy outcomes as a consultant with CRL Associates. Born and raised in Denver, Marion is an alumna of Creighton University and University of Colorado Law School.
Brad Rable (CEO, Bison Partners)
In 2021, Brad Rable formed Bison Partners, a real estate investment operating company. Bison targets existing retail properties and retail development sites in the southwestern United States, including covered land play opportunities, daily necessity-anchored properties, multitenant experiential retail projects and single-tenant development. Rable earned his Master of Real Estate Development from the University of Southern California, Price School, his MBA from Arizona State University's W.P. Carey School of Business, and his Bachelor of Science, Finance, from Leeds. He is a U.S. Green Building Council certified LEED Accredited Professional and active member of both ICSC and the Urban Land Institute (Small Scale Development Product Council). He and his wife, Hayley, have two children and reside in Manhattan Beach, California, where Rable enjoys outdoor activities, including running, hiking, surfing and snowboarding.
David L. Sinkey (CEO and Co-Founder, BCN Developments LLC)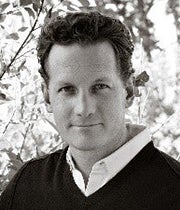 David L. Sinkey is responsible for vision and culture at BCN Developments, as well as identifying, structuring and arranging financing for development opportunities. During his 16 years at the helm, Sinkey and his team have grown Boulder Creek to a $100-plus million diversified residential builder, developer and contractor, producing 300 to 400 for-sale and rental residences per year. Sinkey received a B.S. in Business Finance and Certificate of Excellence in Entrepreneurial Studies from Leeds. He also completed the Advanced Management and Development Program at the Harvard University Graduate School of Design. He is a recipient of 40 Under 40 awards from the Boulder County Business Report, Denver Business Journal, Professional Builder Magazine and the Colorado Biz Magazine Top 25 Young Professionals. He is a member of the Urban Land Institute, the Colorado and National Association of Homebuilders, and the Boulder Chapter of YPO. Sinkey has recently turned his attention to creating and delivering affordable, missing-middle housing in the Denver Metro area. Sinkey is married and has three daughters; he is an Eagle Scout, private pilot and an avid outdoorsman.
Why Leeds  CU Real Estate Center  International Advisory Board
---
More Featured Insights and News From CUREC
In his nine years, Michael Kercheval helped connect academics to industry.