From Business at Leeds 2022 | Full issue
In rural Colorado, passion projects—not millions in funding—are fueling startups.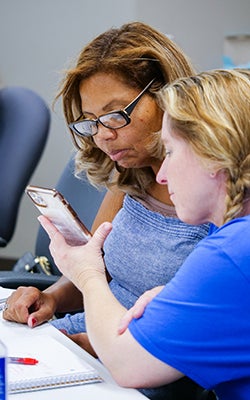 One hundred and forty-two miles northeast of Boulder's startup mecca, lies the small town of Sterling. Known as the "Queen City of the Plains," its population is 15,000, the average household income is $55,000, and it boasts the region's largest display of bronze artwork. 
Out here, most entrepreneurs aren't trying to start the next billion-dollar company; most want to find a way to make a living and maintain their current lifestyle. Still, there are others who aspire to launch the next big thing.  
They all share one thing in common: they want to own a business borne from a passion. Whether it's their side hustle, a lifestyle business or a growth venture—they aspire to make it their life's work. And while the possibilities are there, living outside an urban area can make it hard to find the resources they need: professional business advice, access to investors and a community of other entrepreneurs.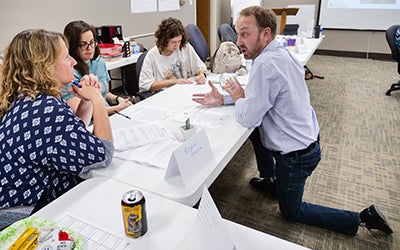 So when Erick Mueller rolls into town, balancing resources and insights on his vintage Harley, people take notice.  
Mueller, executive director of the Deming Center for Entrepreneurship, takes Leeds on the road for the Demystifying Entrepreneurship: Rural Colorado Workshop Series. In close collaboration with local community partners, it's a two-day workshop for starting or growing a business, in which faculty and local entrepreneurs teach how to create an in-demand product or service, avoid pitfalls and make a profit.  
Business at Leeds magazine  Deming Center for Entrepreneurship   Rural Colorado Workshop Series Engage with Leeds