Albus Brooks (RelSt, PolSci'97), Mindy Humphrey (Mktg'96) and Jon Ratner Join CUREC's International Advisory Board
You are here
The CU Real Estate Center (CUREC) at the Leeds School of Business has announced the appointment of three new members to its esteemed International Advisory Board (IAB). Albus Brooks' (RelSt, PolSci'97) became a board member earlier in the spring and Mindy Humphrey (Mktg'96) and Jon Ratner in July. 
"We are excited to have alumni from the University of Colorado on the board. Albus Brooks' rich history with the university and deep leadership experience will have a significant impact on the board. Additionally, Mindy Humphrey's appointment is another piece of her homecoming back to Colorado. We are also excited about John Ratner's multidisciplinary approach and the perspective it will offer for our members and community." offered CUREC's Executive Director Michael Kercheval.
CU Real Estate Center's IAB serves as a hub for networking, mentoring and driving innovation in real estate through entrepreneurship and emerging technologies. Additionally, the IAB believes that growing its membership from areas such as construction management, architecture, acquisition and development, technology, and lending and financing will enhance its value to current members and the broader commercial real estate industry.
We invite you to learn more about our newest members below.
Albus Brooks (RelSt, PolSci'97)
Executive at Milender White/ National Speaker/ Foundation President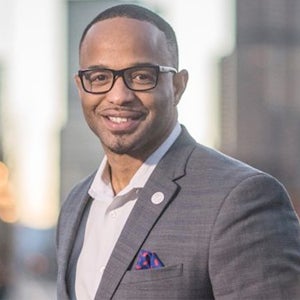 At the core of Albus Brooks' identity is community development and servant leadership. Albus moved to Colorado in 1997 to study and play football for the University of Colorado. Sports Illustrated named him one of the Top 10 Hardest Hitters, and the NFL took interest in him before injuries ultimately ended his football career.
Albus Brooks pursued his calling for community development by working with young people in Denver's poor communities. He served as the Director of the Issachar Center for Urban Leadership, an organization that invests in Denver's emerging leaders. In 2010 Albus worked to elect then-Mayor John Hickenlooper as Governor of Colorado, acting as the statewide Outreach and Political Director.
This exposure to political leadership led him to seek public office, and in 2011 Albus defeated 38 opponents to become the youngest African American ever elected to Denver City Council. Serving two terms on Denver City Council, including two terms as Council President, Albus accomplished an ambitious range of progressive legislative victories with the goal of building a truly inclusive city.
To address the affordability crisis, he co-created Denver's first - and Colorado's largest - affordable housing fund. To make Denver a more equitable place to grow up he funded and expanded the Denver Preschool Program, providing universal access to preschool for all 4-year-olds. He also decriminalized marijuana possession for those 18-21 years old, preventing thousands of young people from entering the criminal justice system.
Albus Brooks received his MBA from the University of Denver. He is now the Vice President of Business Development and Strategy for Milender White, a Development and Construction firm operating in Southern California and Colorado.
Albus sits on multiple boards and commissions and has been a part of the following national and international fellowship programs: The Marshall Memorial Fellowship, the NewDEAL Leaders, and the Aspen Institute-Rodel Fellowship.
Although a rising global leader, it is in the heart of Denver where Albus feels most at home. He lives in the Cole neighborhood with his wife Debi and their three young children, Makai, Kenya and Kaya.
Mindy Humphrey (Mktg'96)
Sales Commercial Group Land Title Guarantee Company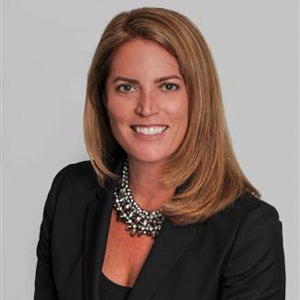 Mindy Humphrey graduated from the University of Colorado Boulder in 1996 and has been dedicated to Colorado since her arrival from Toledo, Ohio over 26 years ago. Mindy brings nearly 17 years of experience in the commercial real estate industry from previous roles such as Senior Account Executive and Vice President of Business Development for a national title company prior to returning "home" to Land Title in 2018.
As a seasoned title industry veteran, Mindy prides herself on providing the ultimate customer experience through her commitment to client relationships, her broad network of industry professionals and her extensive title and escrow knowledge.
Mindy was recognized for her outstanding contributions to the real estate community as the National Association of Industrial and Office Properties (NAIOP) Member of the Year in 2018 and recently been asked to join the Board of Directors for NAIOP Colorado. Mindy also serves on the board for the Denver Metro Colorado Association of Realtors (DMCAR). 2020 will be her 10th and final year serving as a DMCAR Board Member, and will have the honor of the longest term for a DMCAR Board Member to date.
Outside of her commercial real estate role, Mindy is one of the newest Executive Board Members of Blue Sky Fund Colorado. Prior to Blue Sky Fund Colorado, she had spent 7 years working closely on the Soup for the Soul for Porter Hospice Foundation and Wish for Wheels. Her five nieces, nephew, and six godchildren keep her on her toes along with her tennis, cycling, golfing, skiing and swimming activities.
Jon Ratner
Co-founder and CEO of The Max Collaborative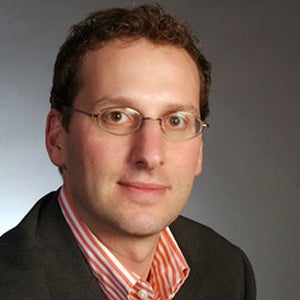 Jon Ratner is co-founder and CEO of The Max Collaborative. The Max Collaborative is a multidisciplinary real estate company owned and operated by members of the Ratner family, founders of Forest City Enterprises, a 100-year-old, publicly traded real estate company which they sold to Brookfield in 2018.
From 2002 to 2018, Jon worked at Forest City Enterprises, a national leader in developing large scale, mixed use, public-private real estate throughout the United States. Jon began his career at Forest City working on the transformative Stapleton project in Denver, CO and throughout his tenure there was involved in every aspect of the business; from site acquisition and entitlement, to design, development, acquisition and asset management, finance, and complex deal structuring on both the capital and partnership side. Underlying all of this experience is Jon's commitment to delivering on the promise of the triple bottom line: People, Planet and Prosperity. From 2005 – 2015, Jon served as Forest City's Vice President of Sustainability, one of the first C-Suite Sustainability Executives of a public company in the country, and the first for a public real estate company. Jon received numerous awards for his role in leading sustainable real estate practices and spoke frequently to national audiences as the trend emerged throughout the industry and beyond.
While Jon is not currently serving on any Boards or Committees as he focuses on the start-up of his new company, he has served in this role throughout his career with organizations such as: The Humane Society of the United States, The Corporate Sustainability Network, Entrepreneurs for Sustainability, Cleveland Neighborhood Progress, Arts Cleveland, Cleveland Metroparks, The Great Lakes Science Center, ORLO, ULI (Local, State and National Boards and Committees), ICSC (Local, State and National Boards and Committees), USGBC (Local, State and National Boards and Committees).
Jon and his wife, Margaret (Miller), are both graduates of the University of Colorado Boulder and currently live in Shaker Heights, OH along with their three daughters and an evolving menagerie of pets.
About the International Advisory Board
CUREC's International Advisory Board's mission is dedicated to fostering connections between top real estate executives, national markets, international networks and the center. The addition of these highly respected professionals, the board's continued growth and attraction of leading voices from across the real estate industry demonstrates the growing reach and impact of the center and the board.
---
More Featured Insights and News From CUREC
Undergraduate students have until Monday, Aug. 22 to apply. The CU Real Estate Center (CUREC) is partnering with employers and the Denver Metro Commercial Association of Realtors for the 2022 Inclusive City Builders Fellowship. In an effort to support more diverse representation within the commercial real estate industry, the fellowship...