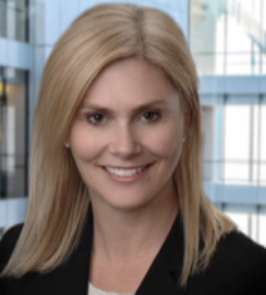 The CU Real Estate Center (CUREC) at the Leeds School of Business has announced the addition of Christy Hill, managing director and head of Americas Asset Management at PGIM Real Estate, to its esteemed International Advisory Board. The International Advisory Board fosters connections between top real estate executives, national markets, international networks and the center.
The International Advisory Board is attracting global thought-leaders from the commercial real estate industry, who offer a diverse range of perspectives and experiences. Based on their leadership roles within internationally recognized organizations, members are ensuring the board and CUREC will continue to serve as a hub for networking, mentoring and driving innovation in real estate through entrepreneurship and emerging technologies. Additionally, the board believes that growing its membership from areas such as construction management, architecture, acquisition and development, technology, and lending and financing will enhance its value to current members and the broader commercial real estate industry.
"We are excited to have another alumna from the University of Colorado on the board. Christina's extensive experience and deep knowledge in acquisition and development will contribute greatly to this program," said CUREC's Executive Director Michael Kercheval.
Christy Hill is a managing director at PGIM Real Estate and the head of Americas Asset Management. Based in New York, she is responsible for representing the Asset Management function as part of the Americas leadership team and partners with the U.S. and Latin America portfolio teams to lead and implement PGIM Real Estate's asset management strategy for all our investments in the region. She is a member of the U.S. Management Council, Americas Executive Council, a member of the Debt Investment Committee, PRREF Investment Committee, and the U.S. and Latin America Investment Committees.
Most recently, Christy was with Clarion Partners as a managing director and assistant portfolio manager for the firm's flagship core real estate fund. In that role, she was responsible for acquisitions and dispositions, asset management and investor communications. Prior to that, Christy was a senior member of Clarion's asset management group, overseeing investment results of core and value-add investments in multiple West Coast markets. Previously, Christy worked at American Realty Advisors for more than a decade in senior roles across asset management and portfolio management.
Christy has a bachelor of science in sociology from the University of Colorado and a master's degree in real estate development from the University of Southern California.
---
More Featured Insights and News From CUREC
Undergraduate students have until Monday, Aug. 22 to apply. The CU Real Estate Center (CUREC) is partnering with employers and the Denver Metro Commercial Association of Realtors for the 2022 Inclusive City Builders Fellowship. In an effort to support more diverse representation within the commercial real estate industry, the fellowship...