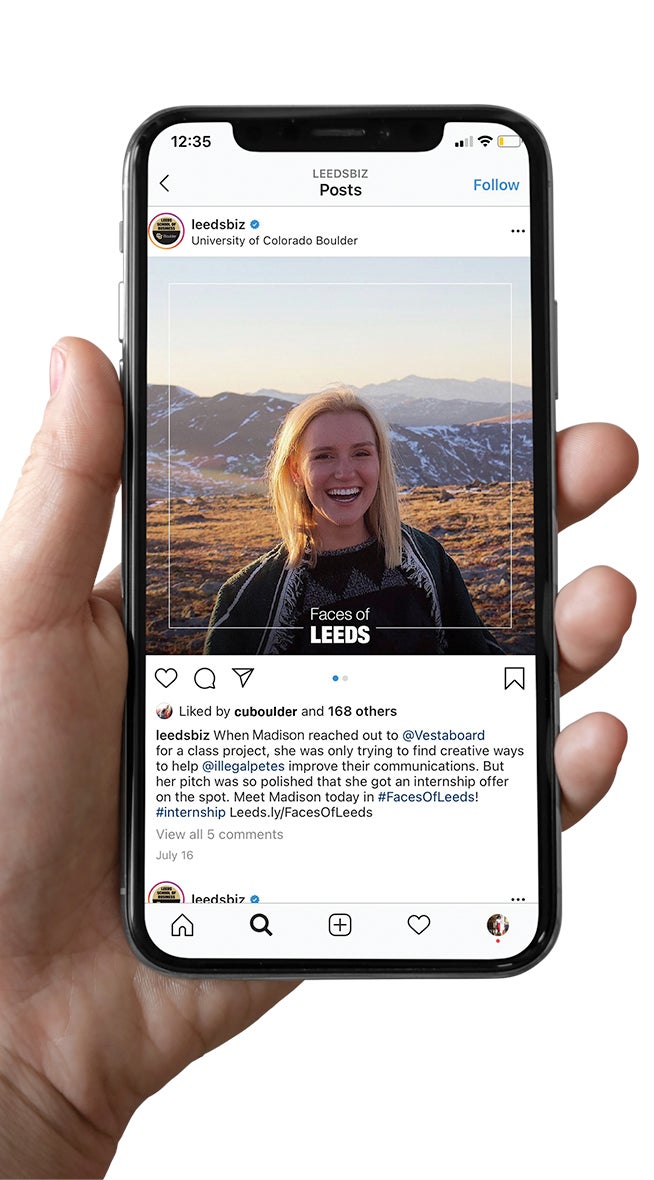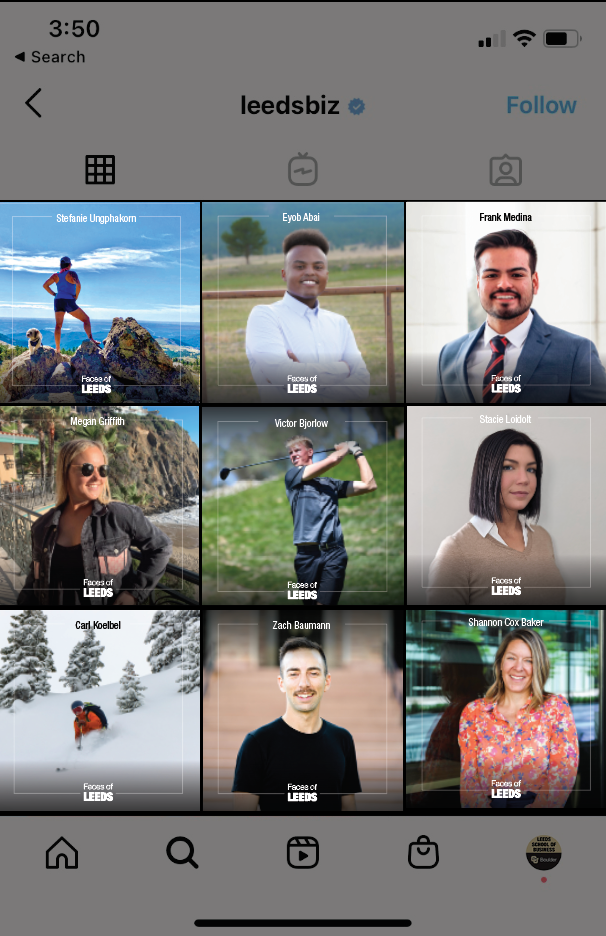 These Faces are Aces
Faces of Leeds celebrates members of our community on social media each week. Here are a few of our favorites.
---
Zach Baumann has been a gamer since he was a kid bouncing around the country with his four siblings during his father's military career. He never did put down the controller, but as an Air Force captain—a personnel officer and expert in human resources and business administration—he's found incredible value in his passion for games. It's why he co-founded Air Force Gaming, a digital platform that connects airmen with fellow players in the service. The platform has become so successful that last year, the military effectively acquired it, bringing in a startup called Rally Cry to help take it global. 
"I was able to get insights on all the challenges we faced—from creating a social media presence, to building pitch decks, to refining our strategy—from my MBA classes."
Capt. Zach Baumann (MBA'21)
Co-founder, Air Force Gaming
---
"At Leeds, it's not only the brilliant minds you get to learn from. This environment just lends itself to creativity and innovation."
Steffie Ungphakorn
PhD Program Manager
---
You may not expect an aspiring accountant to have a flair for fashion, but Megan Griffith can count stitches as well as beans. Luxury Redesigned, the apparel business she started during quarantine, is still going strong. "Leeds gives you the resources and the confidence you need to take the first step into something you want to do, and not be afraid to fail," she said.
Megan Griffith (Bus'23)
Founder, Luxury Redesigned
---
"My MBA was the first time I realized I was not the only one who was interested in sustainability—I was surrounded by a cohort that wanted to make an impact in the environment, in social equity or a related area."
Shannon Cox Baker (MBA'07)
Founder and Managing Partner, Rivet Development Partners
---
"If I'm going to devote time, energy and the mental capacity to solve a problem, why not make it a big problem?"
Frank Medina (Bus'23)
Intern, Social Capital
---
Prospective students are no longer required to submit SAT or ACT scores when applying to a Colorado state school. That's partly thanks to Eyob Abai, a former president of Leeds Student Government, who testified before the Colorado Legislature in support of removing the requirement.
"My focus was ensuring all students are able to be successful at Leeds," he said. "I wanted to be a voice for different groups of students and bring different perspectives to the table."
Eyob Abai (Bus'21)
Business Analyst, McKinsey
---
Though he's completed two degrees at Leeds already, Victor Bjorlow isn't done with his education. But he's not returning to a University of Colorado classroom. Instead, he's off to Q School. Aspiring pro golfers must complete the grueling European Tour Qualifying School before joining the continental equivalent of the PGA Tour.
"Golf is important to me, but I have this passion for finance, as well," Bjorlow said. "Whatever happens next, my lessons from the golf course and classroom will both be important going forward."
Victor Bjorlow (Bus'20, MFin'21)
Golfer
---
"We've gone back to the well frequently with Leeds grads and have not been disappointed."
Carl Koelbel (MBA'10)
Chief Operating Officer, Koelbel & Co.