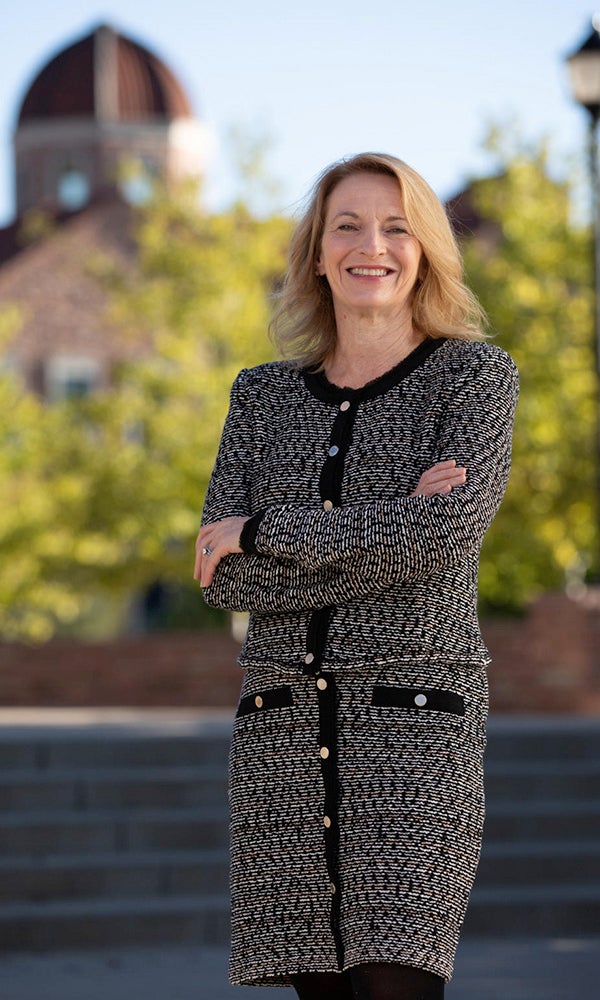 From the desk of Dean Matusik
I'm incredibly proud of all our community has achieved over the past few semesters. Despite the great uncertainty of this time period, we have delivered record-breaking application numbers, in terms of quantity and quality, alongside impressive research productivity and new insights from our faculty. But I'm especially proud of our community's resilience—not just in teaching, learning and working, but in engaging with our alumni and friends.
An area that doesn't get talked about enough is the support we have continued to enjoy from business leaders and alumni, who have stepped up and helped us create opportunities for both students and faculty alike. It's been especially impactful in the realm of scholarships, which have unlocked a world of possibilities for our students and alumni. As a direct result of the uncertainty around us, we are seeing increasing financial need among our students. One of our goals is to make certain that those who are qualified to attend Leeds are undeterred by the costs of attendance, and the very best students are motivated to choose Leeds. I'm proud of the way many of you have contributed to our success in the face of the challenges of the last year—from financial gifts, to guest lectures and Zoom events, to early-career support for graduates. Leeds owes much to your enthusiasm for our mission.
I hope you enjoy this issue of Business at Leeds.
We appreciate your engagement and support of our community.

Sharon F. Matusik, PhD
Dean, Leeds School of Business