To prepare students to take on technical challenges at work, Kai Larsen sought an innovation of his own. That earned him Leeds' first award for teaching innovation.​
---
Ask someone who's both taken and helped taught it: The Business Analytics course has a reputation for being among the most difficult at the Leeds School of Business. 
For instance, a culminating experiences in the course involves sitting for the Alteryx Core Certification Test, administered to industry professionals who are seeking licensing on the Alteryx platform. Only about one in four students in the class passed the exam on their first try. 
Professor Kai Larsen, who was teaching the course, saw an opportunity to innovate—and to involve his students in that process.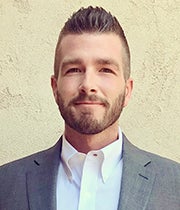 "Kai goes above and beyond in order to help his students succeed," said Peter Kinder (Fin, InfoMgmt; Math, Stat'23), who took the course and helped administer it as a teaching assistant. "To pass the core certification, you really had to be a go getter, someone willing to find materials on your own and understand that. Kai wanted to build something that could make it easier for students to understand the material and be successful." 
Larsen and Kinder's success in re-envisioning the course to make it more accessible—and how they increased the pass rate for that industry exam to 80 percent, without teaching to the test—is why Larsen became the first winner of the David B. Balkin and Rosalind and Chester Barnow Endowed Innovative Teaching Award.
An emphasis on teaching
When you consider everything a business school professor has to do in the course of his or her work—service appointments, research and publications, mentorship, conferences, and so on—teaching can sometimes feel like an afterthought, and it's uncommon for faculty to discuss best practices or develop new ideas to master their craft, said David Balkin, a professor of management at Leeds, who funded the award. 
"Teaching is something we do by ourselves, that we know a lot about, but don't share with anyone," he said. 

"Being able to encourage and reward innovations in teaching is not only beneficial to faculty, but also to students, who are able to learn in a more engaging way."
Professor David Balkin
That was the impetus behind creating the endowed award, which encourages and rewards teaching innovation—and requires winners and finalists to present their innovative methods to the rest of the Leeds faculty "and encourage them to use it in their own courses," Balkin said.
A focus on teaching innovation
Teaching innovation is regularly celebrated in medical and engineering schools, but less so in business education, and there are few requirements for broadly sharing innovative methods, he said: "Being able to encourage and reward innovations in teaching is not only beneficial to faculty, but also to students, who are able to learn in a more engaging way."
Student engagement was at the core of the innovation that got Larsen the award. A celebrated thought leader in analytics, Larsen said it's a challenge to present technical material to business students. 
"A lot of analytics comes out of math," Larsen said. "And you learn math by doing lots of problems. One of the realizations I had is that there isn't enough time in the classroom for students to learn analytics at a deeper level."
If all Larsen did was flip his classroom so that students did analytics problems at home, then devoted class periods to enrichment and application, that would be notable, but not exactly innovative. What he did instead was work with Kinder to build a tool, called Simplyx, from scratch. It's essentially a version of the Alteryx platform, modified to allow students to work on and submit problems—individually or in groups—and chart their progress while providing feedback in instances where they got the wrong answers. 
MORE: Meet the first college student to win global Alteryx Grand Prix
And because it's a self-guided experience for students, Larsen and Kinder had to ensure there was a degree of logic baked in to when new tools are introduced, tested and mastered. 
"We developed this set of roughly 150 problems, ranging from easy to advanced, and organized them into a belt system, if you picture karate belts," Larsen said. "So the white belt is the easier set of problems to solve, with a simpler set of tools that you have to understand before you can move on to the yellow belt, which incorporates the knowledge earned in the white belt, and so on." 
The whole class is organized around this belt system, where the procedural knowledge of how to do a task precedes the conceptual and theoretical knowledge. 
Along with Simplyx, there's a website Larsen and Kinder created to track student progress through real-time analytics and the Simplyx Check software that allows students to upload completed problems to the cloud for evaluation. They also wrote a guidebook to help users master Simplyx, and have enlisted graduates of the course to hold office hours for students seeking help.
Improved student outcomes
"The idea here is not just that we're improving student learning," Larsen said. "As a professor tracks the students' progress, he or she can see where students are struggling, and re-evaluate the class structure and their own methods to help them become better teachers."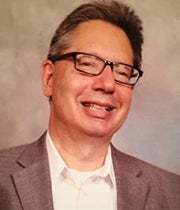 "That's something I like about how we developed this system," Balkin said. "Kai and I may work in different areas, but I know there's something in his approach that can make me a better teacher, too, and I look forward to learning what that might be." 
The teaching award is designated for faculty only—so Kinder cannot be an official winner, though Larsen plans to share the cash prize with his protégé, as "I could have done none of this without him." A share of the cash prize will be helpful to Kinder as he begins his graduate studies—but more than that, the experience gave him some direction for his future plans. 
"Having the experience of working with Kai and building this software has really warmed me to the idea of starting my own business," Kinder said. "This project has been a valuable small-business experiment, as we've reached out to other professors and, hopefully, might expand this to other universities."