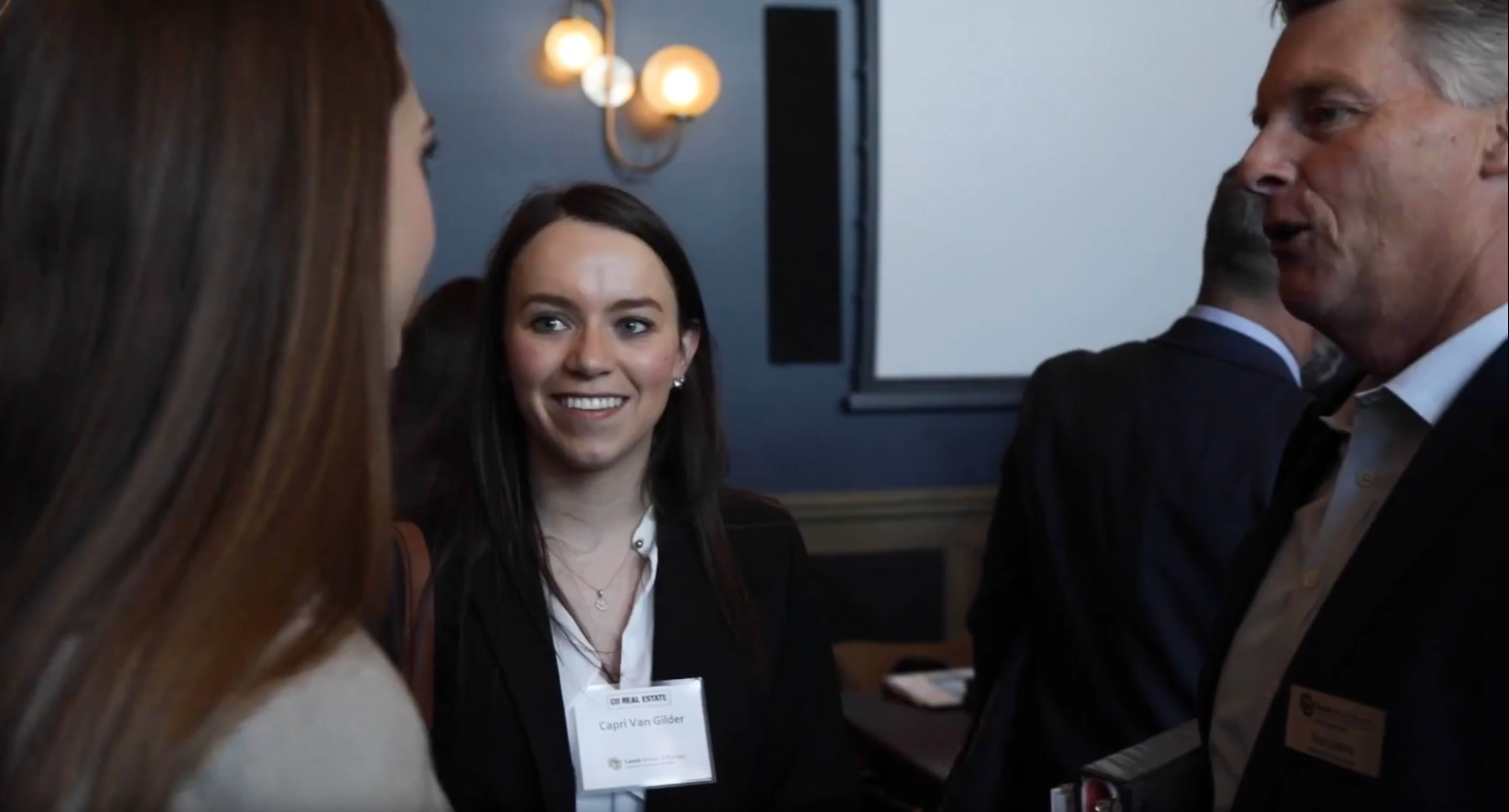 This spring, the Leeds School of Business announced the Changing the Face of Real Estate initiative, an effort to inspire more diverse students, including women, students of color and first-generation college students, to pursue careers in real estate. The announcement came at the 24th Annual Real Estate Forum hosted by the CU Real Estate Center.
"The real estate industry is one of the least diverse industries in this country, despite its size and reach. Bringing more diversity is not only the right thing to do, but will dramatically improve the industry," says Leeds dean Sharon Matusik.
At the heart of this initiative is the Changing the Face of Real Estate Scholarship Fund, which will provide scholarships for historically underrepresented students pursuing a career in real estate.
The CU Real Estate Center (CUREC) hopes that promoting the scholarship and career opportunities to first- and second-year students through Leeds' Office of Diversity Affairs will inspire more students to study real estate. Real estate is underrepresented as a major among Leeds students participating in the Diverse Scholars Program, accounting for just over 4% of declared majors by current Diverse Scholars.
"A career in real estate can enable personal success and prosperity, and it facilitates a strong connection to communities. Making the real estate industry more diverse requires that we make a real estate education accessible for all students. Raising awareness among diverse students and providing resources to support their study is an important first step toward this goal," says Mike Kercheval, CU Real Estate Center Executive Director.
An initial four-year commitment from Mark and Dit Goldberg, members of the Front Range real estate community and long-time partners of CU, launched the Changing the Face of Real Estate Scholarship Fund. The Goldbergs are partnering with Leeds and CUREC to encourage young people from diverse backgrounds to pursue careers in the industry.
Mark Goldberg knows first-hand the opportunity a career in real estate offers for a successful and fulfilling career. With more than forty years in development throughout the Rocky Mountain region, Mark's career is marked by many successful projects. He believes a career in real estate made his life what it is today and seeks to equalize representation in the industry.
"It's important that the real estate industry become more representative of our society so that its benefits are more equal and accessible to all. We want to pay our success forward by launching this scholarship to support more women and people of color to pursue this professional path so that they, too, are able to live a joyful and prosperous life thanks to a meaningful and rewarding career," says Mark.
The initiative follows the December launch of a new scholarship by the Real Estate Alumni Committee to support diverse undergraduate and graduate students studying real estate. The committee's initial goal of $10,000 was quickly raised and the first scholarships will be awarded for the Fall 2021 semester.
If you are interested in supporting undergraduate student scholarships through the Changing the Face of Real Estate Scholarship Fund, click here to make a contribution.
---
More Featured Insights and News From CUREC
In his nine years, Michael Kercheval helped connect academics to industry.