Strategies that promote synergy between donor interests and university priorities.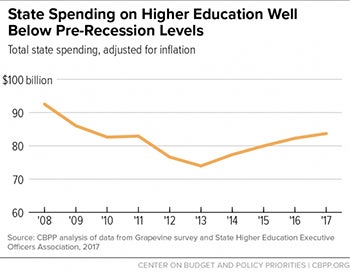 Philanthropy has been a valuable resource for American higher education that dates back centuries. Today, public higher education advancement teams are more important than ever in achieving support from constituents to achieve their institutions' goals, as public funding for these institutions has declined in recent years. Advancement professionals in particular face the challenge of communicating to donors and stakeholders the importance and purpose of universities, as well as the wider positive impact they have on the society. 
So, with a growing need for donor-based funding in an increasingly competitive environment, how does advancement balance the dean's strategic priorities with donors' interests?
The answer differs based on a variety of factors particular to the institution type, but the following best practices may provide insight for higher education advancement professionals who are working to maximize the impact of philanthropic gifts for all parties involved.
1. Take a donor-centric approach focused on passion and impact.
According to Trisha McKean, assistant dean for advancement at the Leeds School of Business at the University of Colorado Boulder, "Begin the conversation with a potential donor by learning about their values, treasured memories, and aspirations for the future," she says. "With this personal understanding, you can then engage in a conversation around the impact the potential donor would like to have before introducing specific funding needs. If someone sees a dollar figure first, they may not be able to be as thoughtful or personal about the impact they want to have. Once you understand their passion, then translate it into a case for why and how philanthropy would be impactful in this area."
2. Master the art of conversation.
Gail Perry, an international fundraising consultant, suggests using conversational questions to inspire your donor and build interest, in order to open up a pathway to the ask. It's not necessarily a funding or school priority that development officers need to make the first connection to, but ultimately, cultivation begins with an open discussion that will allow them to relate the interests and passions of a donor to a school priority and a funding need.
3. Be an empathic listener. 
Realize that many donors often do not have a specific priority in mind that they're looking to support beyond "higher education" or "the needs of the school." Advancement professionals should be focused on listening to what donors want and helping them make that gift in the area(s) they show the most interest.
4. Balance between informing and sharing success.
Donors, just like all faculty and staff, want to be part of a winning team. McKean suggests sharing recent school successes that are aligned with donors' interest and talking through how their support would enable greater achievement will further the giving conversation in a productive way. This tactic provides information to the donor about what great things are happening at the school, while also speaking to the potential success the donor would share in, if they choose to give.  
5. Build strong relationships with faculty.
Faculty and staff members can be significant and effective partners in the fundraising efforts for an institution. Facilitating relationships with the faculty and advancement professionals that are based on mutual respect and appreciation will optimize success. Faculty can often connect advancement professionals with potential donors with whom they've interacted with (e.g., at a conference or through their own work in industry). Advancement can similarly connect faculty members with business leaders who can add real-world expertise and insight to the academic work of the faculty. Additionally, faculty and advancement can work collaboratively to spearhead new programs and initiatives that connects the faculty member's expertise with a donor's interest. 
6. Utilize general, broader communications to prospective donors to convey school priorities.
Strategically communicate broad topics with a vision of how donors could have an impact if they wanted to support the school in those areas. For example, a school's magazine may highlight topics that are important funding priorities for the institution, such as the importance of gender parity. That article can then be shared with a donor in such a way that demonstrates your awareness of their interests and values, while supporting an important initiative for the school. For example, an advancement officer might say, "I know you've been talking about this. This is really important for us. I hope you enjoy the magazine." This is a soft, personalized touch that can have big impact. 
7. Make the most of your time.
According to McKean, "Time is a nonrenewable resource. Once you know the passion areas of a potential donor, don't be afraid to ask directly about their willingness to financially invest. Understand that the ask is often just one step in a longer conversation and relationship that ultimately will yield financial support for the institution." If a person is not willing to engage in a conversation about philanthropy, one must assess whether time is better spent on other opportunities. 
8. Create a process for managing gift acceptance that aligns with the institution's academic independence.
A recent presentation on balancing university priorities with donor intent at the 2019 Audicon, a higher education summit, focused on the importance of higher education institutions having policies in place for gift acceptance. The presenters emphasized the importance of advancing the values and mission of the school at all stages of philanthropic cultivation and stewardship, in order to prevent accepting gifts that, for example, could take you off mission and potentially end up costing your school money or calling academic integrity into question.
When talking to people about their giving, advancement professionals must have confidence in their organization's ability to impact what they say it will. That starts internally with dean leadership, followed by building strong relationships between advancement, procurement and budgeting staff. This allows advancement professionals the ability to communicate to donors that 100% of their gift will be used for its intended purpose.
---
At the end of the day, successful philanthropy is underscored by the respect and trust advancement officers have created with both internal stakeholders and external philanthropists. Although the approach to obtaining philanthropic gifts may differ by institution, by the individual advancement officer, and the certain types of gifts donors want to make, both the needs of the school and impact the donor desires to make must be considered in cultivation and throughout stewardship processes.