Burridge Center for Finance
Thought leadership, engagement and cultivation, talent generation and adapting for the future: These are the guiding principles behind the Burridge Center and are the focus of the recent recalibration of its board. With the time, expertise and generosity of its board members, this effort is key to the center becoming an internationally recognized finance forum with the cuttingedge research, programs and events required to attract, develop and launch forward-looking finance professionals.
Putting Money Where
Your Values Are
Burridge's Annual Conference
Explores Sustainable Investing
Each year, the Burridge Center for Finance's spring conference showcases industry thought leadership, challenges and trends in the finance industry. This year, the focus was of increasing importance to the investment world—and all sectors of society: sustainable finance. Nearly 200 attendees gathered to hear more than 25 speakers, including Colorado's 39th Secretary of State Jena Griswold and Alice Jackson, president of Xcel Energy Colorado.
Presented over two days in Boulder and Denver, the conference featured thoughtful panel discussions centered on environmental, social and governance (ESG); the increased demand for corporate transparency; and how environmental and social issues can impact funds, organizations and individual investors. In addition, Heidi VanGenderen, CU Boulder's first chief sustainability officer, gave perspective on the intersectionality of regulation, sustainability and fostering economic growth.
As sustainable investing continues to grow, conversations such as those at this conference play an important role, especially for students in attendance, to understand how investing for change makes good business sense—now and in the future.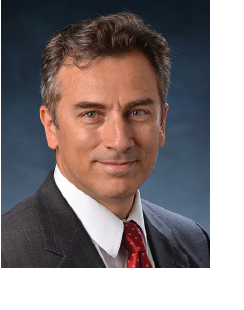 "The Burridge Conference continues to harness CU Boulder's home-grown talent and research by hosting a forum where students can connect with industry thought-leaders and have open discussions about the future of finance."
—
Burridge Center Executive
Director Roberto Caccia
Making Connections
with Impact
Student spotlight: Alexis Delulio (MSFin'20) and Rose Huang (Fin'20)
In fall 2019, the Burridge Center launched the Women in Finance Forum to encourage women students' interest in finance by highlighting the vast opportunities in the industry. It was there that Rose Huang and Alexis Delulio first met Cindy Schatz, Burridge Center board member and senior credit officer for Silicon Valley Bank (SVB). In a watershed moment in February, while volunteering at the Burridge Center's annual conference, the two reconnected with Schatz.
Seeing these two aspiring finance professionals demonstrating their dedication to their education, the industry and themselves made an impression on Schatz—and ultimately opened a door at SVB. Rose was offered a role in April as part of SVB's Global Fund Banking Group, and Alexis started on SVB's Credit Solutions team in May. Their experiences and outcomes are prime examples of how students' involvement with the Burridge Center can positively impact the trajectory of their careers.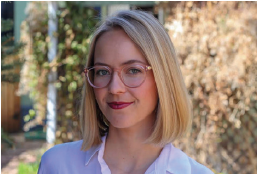 Alexis Delulio (MSFin'20)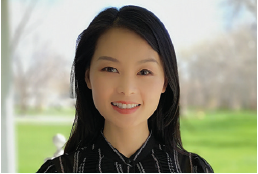 Rose Huang (Fin'20)
"I can honestly say I participated in every Burridge Center event I could. They provided great networking opportunities and I reasoned that the more people I could meet and learn from, the more I would understand where I wanted to go, and the better opportunities I would have to get there."
—
Alexis Delulio