Heads of the Class: Leeds Recruits an Impressive Group of Faculty from Top Business Schools
You are here
Cohort of 11 new professors brings degrees, experience from Yale, Stern, MIT, Notre Dame, INSEAD and others to Boulder. ​​
---
Amit Bhattacharjee has taught marketing in some of the world's top schools, such as INSEAD and New York University's Stern School of Business. 
So when he says coming to the Leeds School of Business is professionally rejuvenating, that's worth paying attention to. 
"There's a sense of joy and discovery here," Bhattacharjee said. "To me, this place represents the reasons I got into this field, and why I chose this career in the first place."
Bhattacharjee is one of 11 new tenure-track Leeds professors joining the University of Colorado Boulder this fall. The cohort is incredibly strong, with faculty coming from top schools (Notre Dame, Yale, HEC Paris, MIT) and boasting publication in the most prestigious journals, per the Financial Times.
"I'm so proud to welcome this new group to our outstanding faculty," said Yonca Ertimur, acting dean of Leeds. "I'm confident each will contribute meaningful research that positively impacts industry, consumers, investors and regulators." 
MORE: Meet CU Boulder's new faculty for 2022
The research culture was a key reason Christophe Spaenjers accepted an offer at Leeds. His specialty is real estate and finance; Leeds is home to two Centers of Excellence in these disciplines. 
"Leeds has a really good academic environment, with a lot of people who specialize in the topics I'm interested in," said Spaenjers, who previously was finance department head at HEC Paris. "I'm really looking forward to working with my fellow researchers here."
Another former Stern professor, Alix Barasch, cited the community in explaining why she came to Leeds. 
"The group is so warm and welcoming and inviting," said Barasch, a marketing expert. "It's a rare combination of top-quality researchers who just happen to be a nice group of very genuine people."

"The Leeds community is caring, and I feel very lucky to join the world-class faculty here."
Tony Kong, associate professor
David Dobolyi, who joins Leeds from Notre Dame's Mendoza College of Business, said the collaboration Leeds fosters across departments—which enables professors to do unique research in areas where disciplines overlap—was key in his decision to join the faculty. 
"The people we met at orientation today, they've all been here 15, 20 years," Dobolyi said. "That just tells you this is a place you want to stay." 
The sense of community also was important to Tony Kong, previously faculty director of the Bishop Center for Ethical Leadership at the University of South Florida. 
"Leeds is entrepreneurial, vibrant, inclusive and growing," Kong said. "The Leeds community is caring, and I feel very lucky to join the world-class faculty here." 
Meet this year's incoming faculty cohort. 
Accounting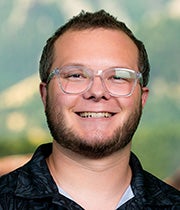 Austin Moss. Moss completed his PhD in accounting from the University of Iowa in the spring. His research interests revolve around financial reporting and individual investor behavior, including the use of unique data and settings to study real-world financial market phenomena. He has co-authored several working papers concerning topics like ESG investing, fake news and politics. 
Finance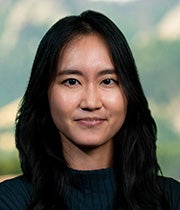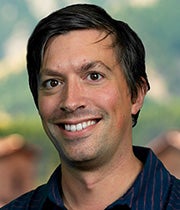 Ran Shi. Shi comes to Leeds from the London School of Economics, where he recently completed his doctoral degree. His research interests are related to finance. 
Jaehee Song (left). Song completed her PhD in economics from Yale University in 2022. Her research interests include urban and real estate economics, public economics and industrial organization. 
Christophe Spaenjers (right). Spaenjers previously was the finance department head at HEC Paris, where he had taught since earning his PhD in 2011 from Tilburg University. Spaenjers' research interests include investing, investor behavior, household finance, corporate finance and financial history; his work in these areas has been published in Review of Financial Studies, the Journal of Financial Economics and Management Science, among others.
Marketing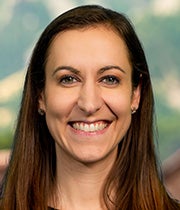 Alix Barasch (left). Barasch joins Leeds from New York University's Stern School of Business, where she hired as an assistant professor of marketing in 2016. Her research examines social aspects of consumption, and has been published in the Journal of Consumer Research and Journal of Marketing Research, among others. She holds a PhD in marketing from the Wharton School of the University of Pennsylvania.
Amit Bhattacharjee (right). Bhattacharjee joins Leeds from INSEAD, where he was an associate professor of marketing. He also taught at the Rotterdam School of Management, Erasmus University, and served as a visiting scholar at New York University and Dartmouth College. His research examines how moral psychology shapes consumer behavior, and has appeared in the Journal of Consumer Research, Organizational Behavior and Human Decision Processes and Harvard Business Review. His research was recognized with the Journal of Consumer Research Best Article Award in 2017, and he was selected as a Marketing Science Institute Young Scholar in 2019. Bhattacharjee earned his a PhD in marketing from Wharton.
Organizational Leadership and Information Analytics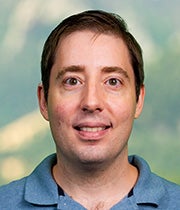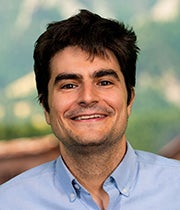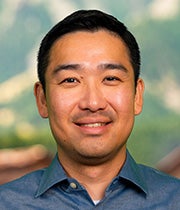 David Dobolyi (left). Prior to joining Leeds, Dobolyi was an assistant research professor at Notre Dame's Mendoza College of Business; he also was on the faculty of the University of Virginia's McIntire School of Commerce after earning his PhD in cognitive psychology from UVA. His work has been published in Information Systems Research, among others.  
Abram Handler (center). An expert in natural language processing, Handler served as a research assistant at the University of Massachusetts Amherst prior to joining Leeds. He has a colorful work history that includes internships with BuzzFeed and Agolo in the data science and natural language processing specialties, software development for the Louisiana Office of Public Health, and an investigator in a public defender's office in the Bronx, New York. Handler earned his master's and doctoral degrees in computer science from Mass Amherst.
Dejun "Tony" Kong (right). Kong comes to Leeds by way of the University of South Florida, where he was faculty director of the Bishop Center for Ethical Leadership. His research interests include leadership, culture, trust and negotiation; insights in these areas have been published in the Academy of Management Journal, the Journal of Applied Psychology, the Journal of Business Ethics and many others. Kong was named to Poets&Quants' 40 Under 40 list of best business school professors in 2019. He completed his MBA and PhD from Washington University in St. Louis. Kong also is an associate editor for the Journal of Organizational Behavior. 
Rebecca Mitchell. Mitchell comes to Leeds fresh off her PhD at Michigan State's Broad College of Business. She worked as a healthcare associate with Huron Consulting Group before enrolling in the doctoral program. She studies topics related to organizational research and behavior. 
Strategy, Entrepreneurship and Operations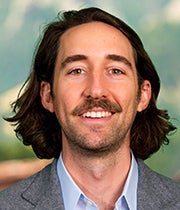 Ethan Poskanzer. Poskanzer joins Leeds from the Sloan School of Business at MIT, where he completed his doctoral work in economic sociology. Prior to enrolling at MIT, Poskanzer worked as an analyst at Goldman Sachs, specializing in risk management. 
Notably, Leeds also hired 14 new nontenure-track professors for the fall, for a total of 25 new faculty members. 
Ertimur is excited for the opportunity to help this talented new group settle in and create impact. 
"The quality of our most recent cohort of new faculty, in addition to last year's cohort, enhances the expertise our students are exposed to," she said. "I'm excited about the enthusiasm these new professors bring to Leeds and look forward to the impact they will have on our students, our CU Boulder community and society."