Here's How You Can Protect Our Herd.
---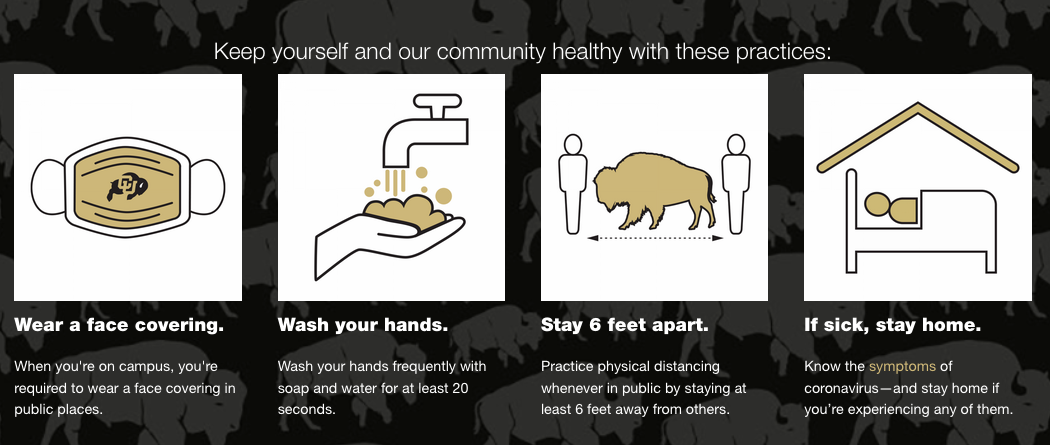 For incoming and current students as well as faculty and staff, a safe return to campus this fall comes with a certain amount of uncertainty. Yet, CU Boulder plans to make the in-person campus experience much less stressful for our community.
The university introduced the one-stop Protect Our Herd website to help the CU community protect themselves and others from exposure to COVID-19 this fall. By outlining best practices, health and safety requirements and guidance for campus areas, CU Boulder community members can more easily navigate their reentry to campus life.
The message is that we each play a role in preventing the spread of the virus. The requirements are for individuals, for our community and for our herd at large—because we are Buffs together.
Visit the Protect Our Herd website site for an accessible and practical set of guidelines for keeping the community safe, what to do if you're sick, preventing exposure to COVID-19 and health and safety resources available to community members.
Be safe. Be you. Protect our herd.
#BuffsTogether