This past weekend, members of the CU Net Impact Chapter traveled to Phoenix, AZ, for the 2018 Net Impact Conference. The team had a great time listening to inspirational stories from keynote speakers and learning about how different businesses are incorporating sustainability practices into their everyday operations. In addition to the business insights and learning opportunities, the Net Impact Conference provided a great opportunity to network with other sustainability-focused students and recruit for the 19th Annual Net Impact Case Competition sponsored by Danone North America! 
The team had a booth set up during Friday's expo day and drew tremendous interest from teams all across the country! Our team enjoyed meeting all those who visited and are looking forward to an incredibly fun and competitive event.  For more information on the Net Impact Case Competition, please visit our website at http://netimpactcc.org/.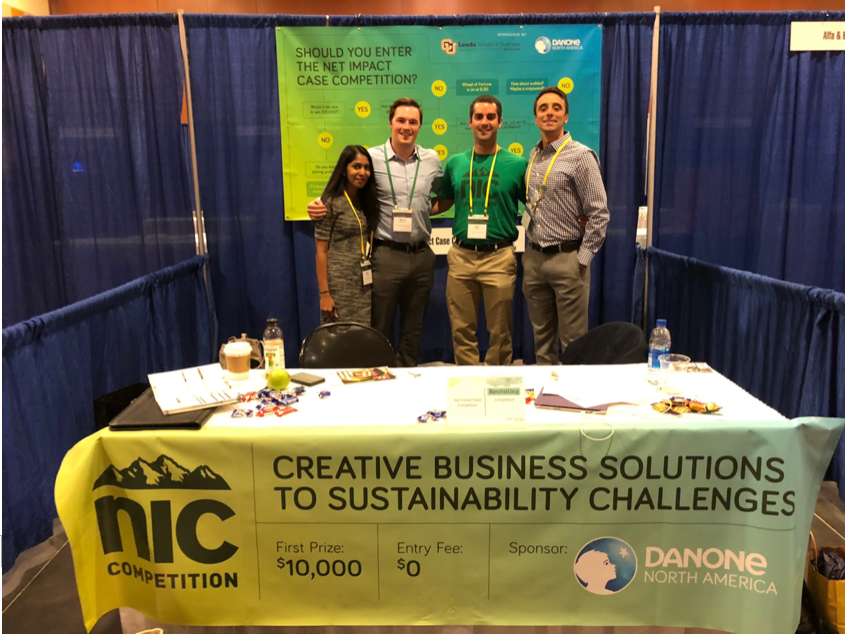 ###
Please send your thoughts, suggestions, ideas, tips and love notes to BlogCUmba@gmail.com.