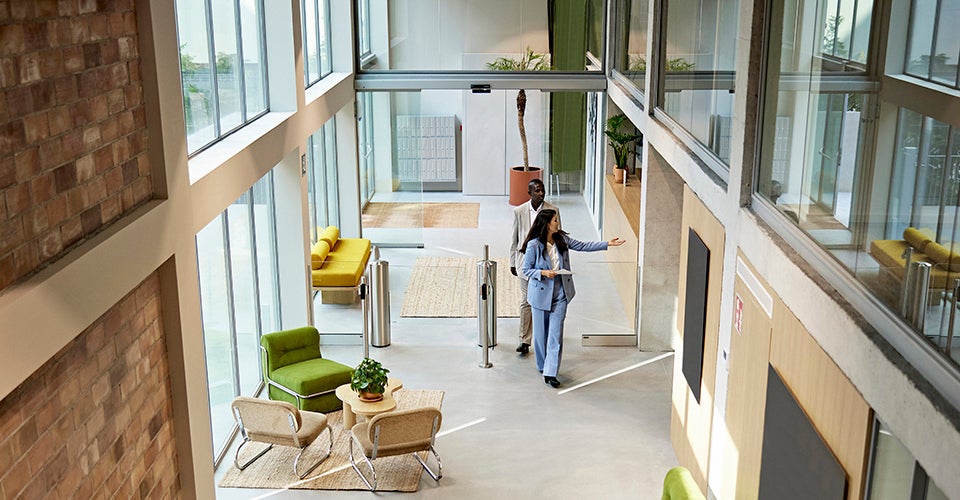 When experts describe a "soft" real estate market coming out of the pandemic, does that mean it's a bad time to enter this field? 
Turns out, that's a loaded question. The real estate "market" is composed of so many sectors—residential, retail, commercial, industrial—that sweeping statements about the industry's health tend to miss the mark. So while office markets from Denver to D.C. are soft, as workers embrace hybrid and remote work, warehouse and distribution have been the opposite, as companies seek to shorten supply chain by ramping up storage locally.
"It's always a good time to jump into the real estate game," said Joel Starbuck, a real estate expert and instructor who teaches a course in the fundamentals of real estate at the Leeds School of Business. "Commercial real estate in Colorado, especially along the Front Range, is still a hot market."
Starbuck offered some tips for professionals looking to add real estate skills and credentials to their résumés.
You can start with a side hustle. One of the appealing aspects of real estate is that it does not have to be your primary career or income source. Many investors get in the game by starting small and growing into it, which can remove a considerable amount of risk. If you decide to level up and make this a career, the industry is always in hiring mode.
You can challenge yourself to grow—professionally and personally. Real estate's cycles can be intimidating, but there are many resources to help. The CU Real Estate Center programs offer students many opportunities to meet industry professionals, network and refresh skills. Taking advantage of resources and networking opportunities can help ease uncertainty and fears that newcomers might have.
You can learn a little about many things to find your passion area. Starbuck's greatest joy comes from seeing students get excited about an industry or a required course that they thought was going to be ho-hum.
"One of the reasons I enjoy teaching the fundamentals of commercial real estate at Leeds is that we cover a myriad of topics throughout the semester: law, economics, financial analysis, brokerage and affordable housing, to name a few," he said. "Every day we cover something completely new and interesting."
It's yet another reminder that a real estate career has many pathways—analysis, appraisal, development, sales, underwriting, law and more—which makes it especially well suited to professionals uncertain about their next moves.
Ready to build your skills across the real estate landscape? The commercial real estate certificate program at Leeds gives you a convenient and accessible way to invest in your professional future. The fully online program offers a three-course module designed to broaden commercial real estate knowledge through real-world context and counts toward continuing education credits for real estate professionals. Here's how you can get started.
---
More Featured Insights and News From CUREC
CUREC's new leader plans to partner with industry to provide top-notch experiences for students.