Event Spotlight: Community Connection & Innovative Development with New Venture Challenge
You are here
Ideate + Team Up + Compete + Get Funded + Create Impact
Come join us for the charge of excitement and the bustle of attendees as we gear up for one of the best entrepreneurship offerings the University of Colorado Boulder (CU Boulder) has to offer: New Venture Challenge (NVC). Every year, the NVC finals are hosted at the historic Boulder Theater in downtown Boulder, Colorado. When you walk in the doors, you are immediately struck by the thrilling energy in the air and the excitement of the show to come.
From the buzz of the crowd to the nerves of competitors showcasing their prototypes, who knows how the night will unfold? Narrowed down from the initial 70 venture teams to our five finalists, the last year of these companies' lives has led to this moment: pitching live to an audience of over 800 people for a chance to win up to $100,000 in non-diluted seed money. The excited murmur of the room slowly settles as the lights dim with the introduction of the finalists. Will you be there?
Specialty Competitions
Want to experience the thrill of NVC before Wednesday, April 12th finals? Thanks to the tremendous success of NVC, you can! CU Boulder offers specialty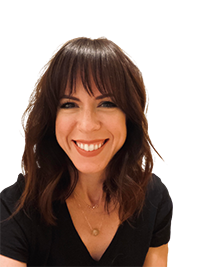 competitions for female-founded and climate-focused ventures. Join us for Female Founder Night on Wednesday, March 8th, and the Climate Competition Prize Night on Thursday, March 9th.
"While we're all excited about the NVC finals, which is our biggest NVC event of the year, I'm personally most looking forward to the special competitions we have in March. The female founders and climate competitions provide our female founders and ventures passionate about climate issues (and these can overlap) a forum to showcase areas where we need more attention from the entrepreneurial community." 
said CU Boulder's Innovation and Entrepreneurship Program Coordinator Tricia Salata.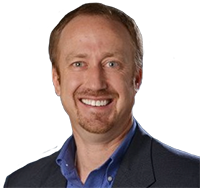 Executive Director Erick Mueller from the Deming Center for Entrepreneurship adds that 
"This is one of my favorite times of the year– NVC time! Our campus and Boulder community come together to celebrate the amazing work of our student teams. Teams will be pitching solutions to some of the world's biggest problems from climate change to equitable access to water to reducing food insecurity and more. I'm always impressed by what our students create and walk away inspired. I can't wait!"
Make sure to register now for these specialty competitions so you can get in on the excitement! 
Past Winners
Last year, first-place finals winner, Chembotix took home $45,000 to further their chemistry research and development. Chembotix accelerates the pharmaceutical process of creating molecules for research and development by 16x using robotics, revolutionizing the world of medicine as we know it today. Kailey Shara, one of the founders of Chembotix, hopes that her success can inspire other women to follow their start-up passions. She says 
"There are many brilliant women out there who can achieve great things through their work …always put yourself out there. You never know when an idea in a lab can become something more."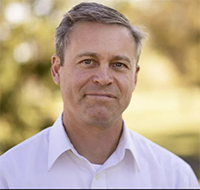 Speaking of female founders, this year, all the judges for NVC are female. In an interview with Stan Hickory, the new Director of Innovation and Entrepreneurship (I&E) at CU Boulder and former Program Director of NVC, he pointed out that in 2022, 1.9% of venture capital funds went to female founders. Stan says
"We want to change that narrative and not only provide that opportunity to female founders to be in the game but also for other prospective founders to see females in the entrepreneurial world."
Collapsing the Campus
Historically, most teams competing in NVC are from the Leeds School of Business and the College of Engineering and Applied Sciences. As the new I&E Director, Stan wants 
"Everyone on campus to realize that they all have the opportunity to dive into the entrepreneurial world. Whether they're in the education school, arts, and sciences, law school, or anything in between, this is the opportunity to give it a try."
The most successful NVC teams are those that are multifunctional and cross-disciplinary. One thing is for sure, the sky is not the limit for what ideas and teams can compete in NVC. 
Team Creation and How You Can Be the Next Founder
Want to compete next year? There are numerous opportunities to create a team and get involved. Consider joining NVC's Idea Builder, a three-hour mini hackathon. Anyone can join and pitch their venture idea. Don't have a venture idea? Consider forming a team with the people who pitched. During this hackathon, mentors help teams create and develop their ideas. At the end of the session, the teams pitch their company again to Get Seed Funding, where they can get up to $500 to bring their idea to life.
Teams can also find peers through Startup Tree, where ventures can create profiles and post opportunities for their venture. Startup Tree also offers mentorship programs for new ventures to connect with more than 250 mentors from the entrepreneurial ecosystem to grow your idea. 
These are just a few of the many ways that students can "Ideate + Team Up + Compete + Get Funded + Create Impact" on campus. We can't wait to attend the specialty and final rounds of New Venture Challenge. Make sure to secure your ticket here before they run out! When joining us, you'll experience the anticipation in the air and the electric energy of the crowd. We're eager to see the innovative projects the five finalists have been working on all year. Good luck to all the teams competing, and we can't wait to see you there!