The latest Creative Distillation podcast delivers a spirited discussion on Portland breweries and cannabis research on an entrepreneur's ability to deliver creativity
---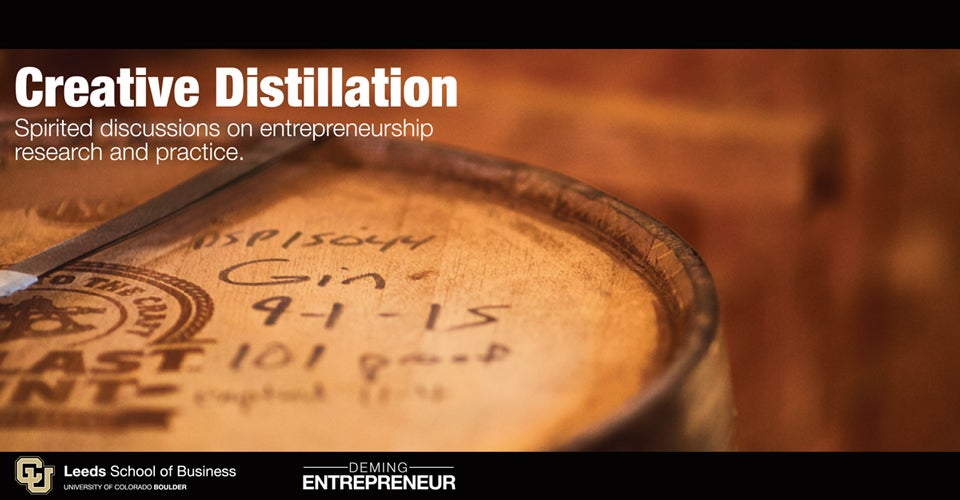 Does cannabis impact your abilities to create new ideas as an entrepreneur? In Episode 16 of the Creative Distillation research podcast hosts Brad Werner and Jeff York address this issue with Ben Warnick and Alex Kier from the Carson College of Business at Washington State University. Assistant Professors Warnick and Kier, discuss their paper from the Journal of Business Venturing "Head in the clouds? Cannabis users' creativity in new venture ideation depends on their entrepreneurial passion and experience."
According to the study's abstract, the research focuses on determining the effects of chronic cannabis use on an entrepreneur's ability to generate creative ideas that are both original and feasible.
For the study, researchers surveyed founders of at least one venture who were either chronic cannabis users or non cannabis users to ideate on virtual reality ideas. The ideation was completed over a set period of time and the researchers measured the ideas generated based on originality and feasibility for both non cannabis users and chronic cannabis users. 
Outcomes and Takeaways
While the results were interesting, general concepts around entrepreneurial passion and experience seemed to show a greater correlation than the effects of cannabis on creativity. 

"Experience came out as a really important variable in our story"
says Keir.
The research represents an interesting hypothesis as some entrepreneurs turn to cannabis use without the research to support its positive effects. Overall, as cannabis use grows and becomes more popular for a variety of uses, effective cannabis research will start to become more commonplace to understand how it may impact areas like the ability to generate new ideas when personal inhibitions are lower.
Hazy IPAs from the Pacific Northwest
With the guests hailing from the Pacific Northwest, episode 16 features Portland's Breakside Brewing's What Rough Beast Hazy IPA and the large access to breweries in both Portland and Denver. From there, the hosts delve into the research and how the idea to research cannabis effects on ideation came to be. 
Creative Distillation Background
Creative Distillation is a podcast co-hosted by Associate Professor Jeff York, Research Director, and Instructor Brad Werner, Teaching Director for the Deming Center for Entrepreneurship. Each episode distills academic research on entrepreneurship into actionable insights. This season, Jeff and Brad connect with researchers from around the globe to discuss sustainability, yoga, cannabis, food trucks, university entrepreneurship programs and accelerators.
Our thanks to Ben Warnick and Alex Kier from the Carson College of Business at Washington State University for joining the podcast.
Listen to the latest episode of Creative Distillation at: