The Peer Advisors are a group of hand-selected, highly-trained juniors and seniors who are available to assist Leeds students with a wide array of advising needs. The Peer Advisors expand the scope and availability of undergraduate advising, directly impacting student success at Leeds, CU Boulder and beyond. Working in collaboration with the professional advising staff, Peer Advisors bring a unique student perspective and experience, creating a multidimensional advising relationship with Leeds undergraduates.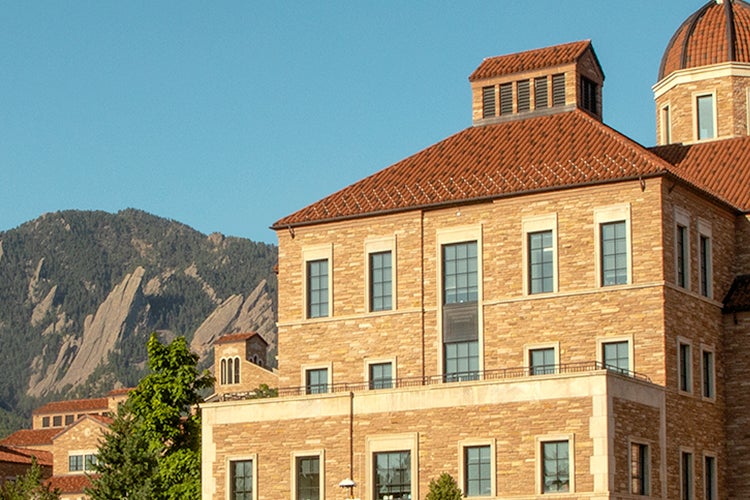 Peer advising includes assistance with routine questions related to the logistics of registration, academic requirements, area of emphasis and certificate information, schedule planning and general college success.
For information on appointments and drop-in hours please click here.
PEER ADVISORS

 

Cora Allen
Student Assistant

Hi! I'm Cora Allen and I am a sophomore at CU with an emphasis in Operational Management. I have a dream of owning an alpaca ranch in my retirement, but until then, I would love to focus on sustainability within the supply chain industry!

Jordan Bardwell
Peer Advisor

Hi! My name is Jordan Bardwell and I am a senior here at CU! I am dual emphasizing in Finance and Marketing with a minor in Communications. Outside of class I love trying new restaurants, traveling, and spending time with friends and family!


 

Peyton Burke
Student Assistant

Hi! My name is Peyton Burke and I'm a junior here at CU! I am studying Accounting and Finance with an option in Personal Financial Planning. I love hiking with my dogs and going to concerts in my free time! Sko Buffs :)


 

Gabriella Byrne
Peer Advisor

Hey Buffs! I am Gabriella Byrne, a junior at Leeds with a dual emphasis in Business Management and Finance. I am also an avid movie lover with a passion for filmmaking and the entertainment industry. If you see me in the office, tell me about your favorite film!

JJ Koumaglo
Peer Advisor

I am a third-year student pursuing a BA major with an emphasis in Marketing and a Creative Technology and Design minor, along with a Global Studies Certificate. Fun fact about me I was born in Africa and I am fluent in French!

Alex Lengyel
Peer Advisor

Hi! My name is Alex Lengyel, and I am a sophomore here at Leeds! I am currently pursuing a dual emphasis in Finance and Accounting. With a combined love for math and criminology, a dream of mine is to become a forensic accountant one day!

Elise Mutz
Peer Advisor

I am a senior studying Operations Management. At school I enjoy participating on the UMC Board and various other clubs and activities. Outside of school I love volunteering for the Wall Sports Foundation and other volunteer groups. When I am not at school I enjoy hiking, paddle boarding, swimming and giving back to the community.

Rachel Poe
Peer Advisor

Hello everyone! I am a Management student with an emphasis in Social Responsibility and Sustainability. I am also pursuing the Creative Technology and Design minor as well as the Global Business and Operations & Information Management Certificates. I am a Colorado native and in my free time I enjoy hiking, skiing, camping, music, and reading. Sko Buffs!

Beth Anne Richardson
Peer Advisor

Hi, I'm Beth Anne! I am a Colorado native, always looking to try new things, and love staying active at the gym, being social, and traveling!

Cassidy Rindahle
Peer Advisor/Marketing

Hi my name is Cassidy Rindahl and I am from Highlands Ranch, Colorado. I am currently a Junior with a major in Marketing and a minor in Communications. After college I want to go into corporate strategy. Outside of school I like to do yoga and pilates as well as travel as often as possible.

Arya Shinde
Peer Advisor

Hey! My name is Arya Shinde. I will be a sophomore in the fall emphasizing in Finance and Accounting with a minor in Economics. In my free time, I am always looking to try a new restaurant or a cute new coffee shop!

Emily Winkler
Peer Advisor

Hi! My name is Emily Winkler and I'm a junior studying Finance & Business Analytics. I'm a Colorado native, born and raised in Denver. When I'm not at the front desk of the advising office with my awesome coworkers, you can probably find me outside enjoying the Boulder sunshine with friends. Sko Buffs!