The Peer Advisors are a group of hand-selected, highly-trained juniors and seniors who are available to assist Leeds students with a wide array of advising needs.   The Peer Advisors expand the scope and availability of undergraduate advising, directly impacting student success at Leeds, CU Boulder and beyond.  Working in collaboration with the professional advising staff, Peer Advisors bring a unique student perspective and experience, creating a multidimensional advising relationship with Leeds undergraduates.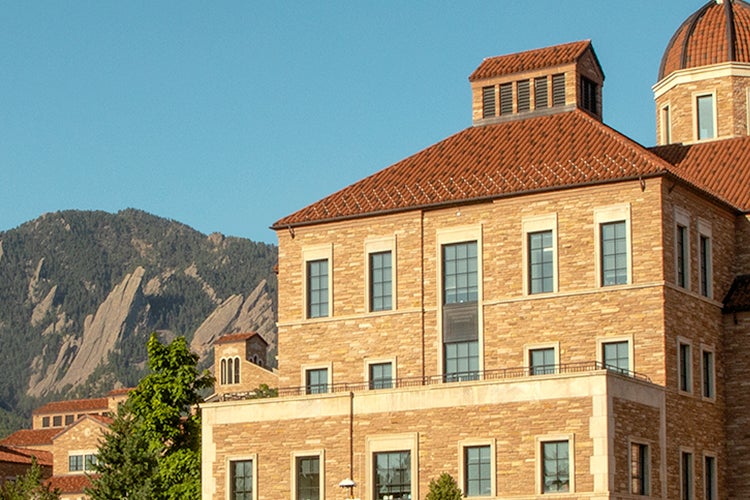 Peer advising includes assistance with routine questions related to the logistics of registration, academic requirements, area of emphasis and certificate information, schedule planning and general college success.
For information on appointments and drop-in hours please click here.
PEER ADVISORS
Neha Byati
Peer Advisor

When she isn't eating chicken wings, playing bingo, riding her electric scooter around town, enjoying life, or chasing sunsets, she can be found sometimes working towards her degree. She is studying Marketing and Creative Technology and Design and will be graduating this May. She is passionate about empowering and caring for people, stories, topics of race and justice, good food, and graphic design.

Maggie Perry
Peer Advisor

My name is Maggie Perry and I am originally from northern Virginia, but I am loving my time in Colorado so far! I am currently studying marketing and data analytics, as well as receiving a certificate in business leadership. In addition, I am involved in the Leeds Scholars Program as well as the professional business fraternity, Delta Sigma Pi.

Angel Pedrazacastro     
Peer Advisor 

My name is Angel Pedrazacastro; I am currently a graduate student at the Leeds School of Business. I served four years in the Marine Corps and was stationed in North Carolina. I grew up in San Diego but I claim Colorado as my home. I have a passion for anything coffee-related.

Marie Reine Axalan
Peer Advisor

I am a senior studying information analytic and finance as well as a minor in Japanese. I am proud to be part of diverse communities such as Diverse Scholars Program, multicultural business student association and Deans Student Cabinet. I'm passionate about using ethical business practices to make the world a better place and help those in need and I'm deeply invested in activism that improves our community.

Megan Fitz-Patrick
Peer Advisor

I am a Junior studying accounting and leadership; she intends to go to law school after graduation. I am from Oklahoma and I like soccer as well as cooking.

Caroline Leal
Student Assistant 

My name is Caroline Leal I am a junior studying Finance with a certificate in Leadership. I have been working with the Academic Advising team since I was a Freshman and I am a part of the Diverse Scholars Program, Multicultural Business Student Association,Women In Finance, and Dean's Student Cabinet. Sko Buffs!

Samir Mohamed
Student Assistant

I am a Junior studying Finance and Political Science. In addition to working in the Leeds Advising Office and the Leeds Welcome Desk, I am involved with Alpha Kappa Psi, The Diverse Scholars Program, and the Leeds Student Government. When I'm not in the business school, I'm playing soccer, cooking, or listening to music and taking photos.

Megan Noyes
Student Assistant

I'm a third-year Business Administration undergraduate student at the University of Colorado Boulder with a dual emphasis in Operations Management and Leadership along with a Business Leadership certificate.

Emma Young
Student Assistant

I am a Sophomore studying Accounting at the Leeds School of Business. I am a Colorado native from Littleton. My hobbies include drinking coffee, jamming out to Taylor Swift, reading, and taking care of my little plant family.