David Griffin (MBA'20)
Team co-leader at MBA Venture Capital Investment Competition (VCIC)
Finance board member for CU Student Government
David set aside plans to apply to Dartmouth, Rutgers and UNC once accepted to the MBA cohort at Leeds. This spring, he'll co-lead Leeds' MBA team in the interactive VCIC competition, in which students get to be VCs for the day.
Kelsey Goetz (OpMgmt'17, SRE Certificate)
Revenue Manager at Lily's Sweets
Kelsey is putting her knowledge of socially responsible business to work at Lily's, a Boulder-based Fair Trade certified chocolate company.
"At a small company, everyone plays an important role, and I am able to take a lot of ownership over what I do."
Brennie Pelligrini (Mgmt & Ent'20)
Venture Partner at Contrary Capital 
A "person to know" in the Boulder startup scene, current senior Brennie has already worked for both Techstars and completed a Techstars program with the fintech startup Challenger, is a partner at Contrary Capital—a student-managed venture fund—and he's the head organizer of Boulder Beta.
Nathan Mpiana (Acct & Fin'19)
Investment Banking Analyst at Goldman Sachs
Originally from the Democratic Republic of the Congo, Nathan found a second home at Leeds, taking on multiple leadership roles over his four years: as a mentor, Diverse Scholar and president of Leeds Student Government, among others. After interning with Goldman Sachs, he landed a full-time position with the firm post-graduation.
Molly MacEachen (Mgmt & Ent'20)
Intern at United Nations Global Compact
As director of professional development for CESR Fellows, a student organization for those passionate about using business to make a difference, Molly helps like-minded peers build the skills and network they need to work in socially responsible business.
Zakhar Kravtsov (MBA'19)
Implementation Manager at Ria Financial
Principal Consultant, Entrepreneurial Solutions
After immigrating to the U.S., Zakhar started college at 16 and later entered the U.S. Army. The military offered him the opportunity to become a naturalized citizen and brought additional support through the GI Bill. After he completed his service, he chose to pursue his MBA degree at Leeds, focusing on entrepreneurship and finance, drawing from skills developed in his military training.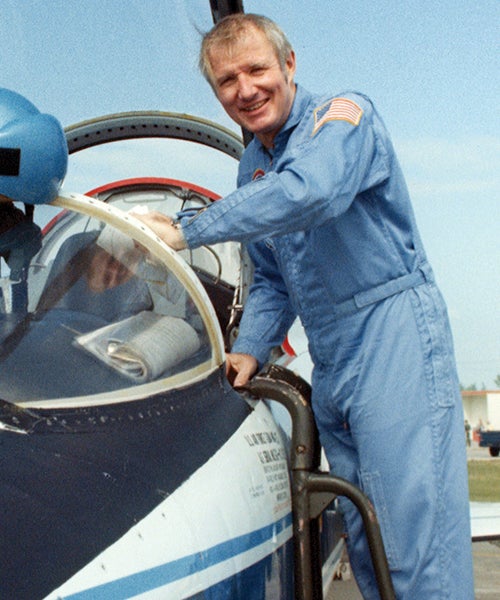 Vance Brand (Fin'53)
Marine Corps Veteran
Former NASA Astronaut and Pilot
Vance's career led him on an extraordinary journey—all the way to space. 
"Before [Leeds], I was uncertain of what my career direction should be. I decided on business because it would be a useful background no matter what direction my career might take." 
Became a Marine Corps officer and served in Atsugi, Japan, as a fighter pilot 

Returned to CU to obtain an Aeronautical Engineering degree; later obtained an MBA from UCLA 

Became an engineering test pilot for Lockheed and test flew export versions of the F-104 fighter

Selected by NASA to become an astronaut in 1966

Flew as command module pilot on the Apollo/Soyuz mission in 1975—the first joint U.S.–Soviet space flight

Served as commander of three NASA space shuttle missions; retired as a NASA executive in 2008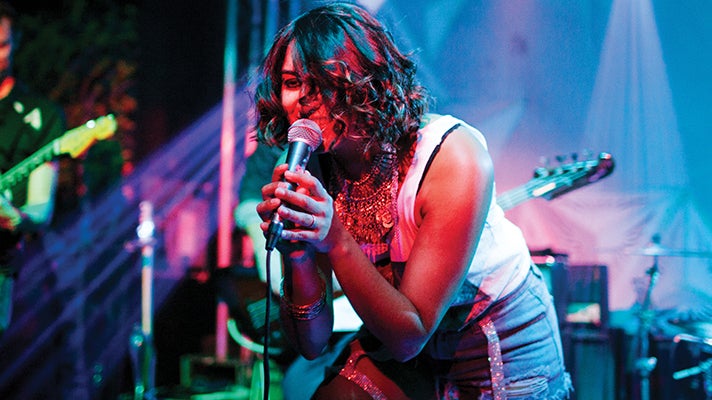 Teddy Li (MS BUAN'20, MS SCMN'18) 
How do traffic delays impact individuals, companies and global business? Teddy, a former chemical engineer, is adding a Business Analytics master's to his repertoire in order to ascertain the deep economic and financial impacts of this complex problem.
Grace Jang (JD/MBA'21)
Managing Director of Deming Center Venture Fund
As co-manager of the Deming Center Venture Fund, Grace leads a team of CU engineering, law and business graduate students through investment decisions about local startups—a community she knows well as a High Growth Venture Fellow. She also interns as a law clerk at Michael Best & Friedrich LLP in their Venture Best group. In May, 2020-21, she'll graduate with a Juris Doctor and an MBA.
Brittany Lambert (PhD candidate, BUAD)
A fourth-year doctoral candidate, Brittany is actively involved at Leeds. She is an award-winning teacher of leadership and an advisor for Leeds' schoolwide values initiative. Her research focuses on new frontiers in talent management, including anxiety and depression in the workplace and the advancement of high- performing women.
Chad Hunter (MBA'19) 
Systems Analyst at National Renewable Energy Laboratory
Chad is a 2019 Environmental Defense Fund Climate Corps Fellow—advancing climate solutions and leading sustainability. He works with electric scooter startup Bird (a "unicorn" currently valued at $2.5 billion) to catalyze a transportation mode-shift from passenger vehicles to scooters.
Tallon Olivas (Acct'21) 
Research Assistant at Leeds 
As a Diverse Scholar, Tallon competed in the Diversity Business Ethics Case Competition and won CESR's Business Ethics Case Competition with his team. To him, diversity in business means "different ideologies, perspectives and strong communities of forward-looking, inclusive leaders."
Andrew Morton (MBA'20) 
Managing Director of Deming Center Venture Fund
Keep an eye on this rising business leader, who plans to better the world with technological innovation. At Leeds, Andrew is director of the New Venture Challenge General Track, a High Growth Venture Fellow, and co-manager of the Deming Center Venture Fund.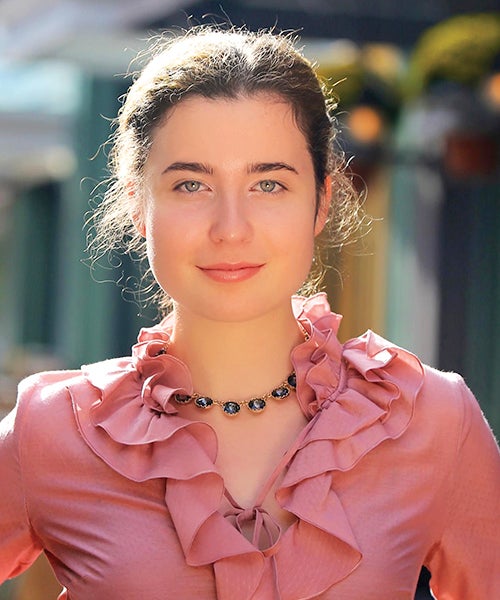 Anya Berlova (Fin'21) 
CEO/Founder of Anya Berlova Designs
As a freshman, Anya launched a company without much business know-how, but was compelled by a mission to combat childhood bullying. She founded Anya Berlova Designs, which uses whimsical characters to explore loneliness, teach anti-bullying tactics and encourage kids to celebrate their individuality.
Peer pressure can try to rid you of what makes you, you. Stand up for who you are and be unique.
A talented illustrator, Anya surprised friends and family when she applied to business school. But she saw it as the perfect way to channel her art into a meaningful endeavor. Now, as a junior focusing on finance, she directly applies what she's learning to her startup.
Earlier this year, Anya placed 3rd in the public vote at the HSE University International Startups and Spin-Offs Festival in St. Petersburg, Russia—a unique opportunity
to pitch her startup on an international stage. 
Sarah Kauss (Acct'97) 
S'well Founder and CEO
A sustainability-minded entrepreneur whose mission is to rid the world of plastic bottles with high-quality, stainless-steel products that look great and do good, Kauss attended Leeds because she wanted more than a business degree. 
"I wanted to be part of a program that provided experiences that went beyond the classroom, that were in line with my moral compass and pushed me to new thinking around social responsibility. I knew deep down that Leeds would do this."
Began her career as a certified public accountant

Started S'well—a fashionable, reusable insulated water bottle company—in her New York apartment with $30,000 of her own savings

Owns 100% of her company

Is a Fortune "40 Under 40" honoree

Mentors with the U.S. Department of State Global Women's Mentoring Partnership