From Startup to Scaleup:
Preparing MBAs for High Growth Ventures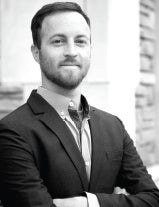 William Shea
MBA'19
Scaling data for impact
No stranger to startups, William Shea once started his own organic tea e-commerce brand. But while running a fast-moving business gave him plenty of broad experience, he wished to hone a career in analytics at a high growth venture.
"The HGV Fellowship allowed me to connect with Boulder's vast startup community on a deeper level. Being able to interact directly with founders at various early-stage ventures helped me prepare for my career," says Shea.
Indeed, one of those introductions led to his current job at JumpCloud, one of the "Top 15 Coolest Startups to Work For" nationwide. At this Directory-as-a-Service platform, Shea drives strategy and development of their data analytics program, developing meaningful, insightful intelligence that informs high-level
decision making.
"With the evolving speed of data analytics methods and the fast pace of development at high growth ventures, I'm working in such an interesting space."
In the dynamic startup haven of Boulder, Colorado, high growth ventures are as ubiquitous as sweeping mountain views. Within a town that's bursting with innovative growth companies, MBA students at Leeds now have an unparalleled opportunity to learn from this world-class entrepreneurial ecosystem. 
At the forefront of high growth venture education is the Deming Center for Entrepreneurship at Leeds, with an unprecedented High Growth Venture (HGV) Fellowship. It drops MBA students into the world of startups that are rapidly scaling up so they can build an in-demand, specialized skillset.
A combination of coursework, co-curricular options, work-shops and a summer internship immerses fellows in academic and experiential learning unique to growth-stage companies. They also get unfettered access to mentors at high growth startups for insight on what it takes to work there.
At the core of the fellowship are experiential learning opportunities. Workshops arm students with critical skills like brainstorming, storytelling and scaleup culture. Founders and CEOs want someone who can adapt to lightning-fast change and make tough choices in the midst of ambiguity. When it comes to a high-pressure, high-risk environment, it is agile problem-solvers, well acquainted with failure, who make
the cut.
Recent MBA graduate and HGV fellow, Shivani Bhatt, was a director on the Deming Center Venture Fund. She and her team provided capital support for emerging companies, which provided her full engagement with the Boulder startup community: "I've gotten to source, analyze, lead and negotiate deals…and in the process, define my leadership style," says Bhatt.
HGV fellows graduate knowing the hallmarks of a scaleup: how to rapidly scale a good idea, build an organizational culture that allows for rapid growth, and change or reinvent quickly if a roadblock emerges. Equally important, they know what it's like to work in the high-pressure, collaborative and ambiguous environment of high growth ventures.
#10
Best MBA Program in Entrepreneurship
(Bloomberg Businessweek, 2018)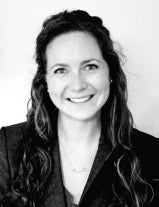 Allison Sturm
MBA'20
From glowworms to robots
After managing glowworm cave tours in New Zealand for two years, Allison Sturm had the idea to make sustainability-focused travel a standard across the industry. But first, she realized, she would need a skillset and experience in entrepreneurship.
That's how she ended up leading operations and customer service projects at Misty Robotics—a startup that aims to put personal robots in every home and business. Through the HGV Fellowship internship, she applies her operations skills and gets hands-on experience with scaling up.
"We are right on the cusp of pre-production, so I came in at a really exciting time. [I am] setting up customer-facing operations and creating systems that can be used to scale once production begins," says Sturm.
Armed with startup know-how and connections to Boulder's entrepreneurial community, Sturm says her career potential has expanded, along with the option to build her own venture someday.