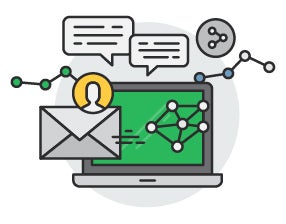 Tracking data on students can be challenging. Various groups, from recruiting to advising to career development, may use their own tracking systems ranging from Excel spreadsheets, emails and anecdotal information; and these different methods do not interconnect. As a result, the student experience can be disjointed, and valuable opportunities to holistically curate that experience can be missed. The potential solution ranges from hiring more individuals to aggregate data or turning to technology for help.
The Leeds School of Business chose a technological solution and launched a customized, school-wide rollout of Salesforce to improve student satisfaction and work towards our recruitment, retention and placement goals.
Advancing operations and analytics
The strategic implementation of Salesforce had a profound impact on day-to-day operations throughout the Leeds School. We went from disaggregated information across 25 areas in our school (including recruitment, advising, career development, student-facing centers and academic departments) to one centralized location for tracking academic progress, event attendance, email communications, on-campus experiences, club participation and scholarships received.
Leeds now provides a personalized student experience and can correlate student retention, job placement and student satisfaction to key touch points like visits to career advisors, attendance at job fairs and program involvement.
The result: Over the past five years, students became 11 percent more engaged with academic advising and 73 percent more engaged with career advising. In addition, responses to placement surveys increased by 53 percent, and the school reported a 90+ percent placement rate for four years straight.
"Student expectations are changing. They're used to using technology to create highly personalized experiences, and expect their experiences with higher education to be similar. They value a personalized, on-demand system that helps them navigate their experience from the time when they are a prospective student, all the way through how they engage as alumni," says Rob Acker, CEO of Salesforce.org, which focuses on delivering world-class technology to nonprofits and higher education customers.
Empowering a community
Not only did the student experience improve, but school-wide implementation of Salesforce impacted collaboration, communication and satisfaction among faculty, staff, corporate partners and employers.
Faculty
Annual evaluations and summer-pay tracking are now streamlined, improving faculty satisfaction and saving staff considerable time and effort.
Staff
Salesforce simplifies the process for sending targeted recruitment communications, allowing staff to perform more focused strategic outreach. In addition, sending targeted emails to our graduating students encourages higher response rates to placement surveys, which contributes to our high overall placement rate and the underlying knowledge rate (i.e., we know what 98.4 percent of our students are doing after graduation) associated with that placement rate.
Leeds saves an estimated 400 personnel hours per year through automated workflows and greater efficiencies in otherwise time-consuming tasks. In addition, the tech team estimates that Salesforce's reporting mechanisms save staff an additional 100 hours per year.
Corporate Partners
Before Salesforce, our corporate partners experienced uncoordinated communications and relationships with various departments at Leeds. Once school-wide corporate interactions came together in Salesforce, external constituents enjoyed a more strategic and unified engagement with our school.
Three Best Practices
While Salesforce is widely used in higher education, optimizing it for a school's unique needs is not a straightforward undertaking. Through trial and error, Leeds developed three best practices that led to 90 percent user adoption and 100 percent customer satisfaction.
Maximize Salesforce's built-in functionality. The in-house technical team leveraged Salesforce's out-of-the-box functionality without using custom code, making the solution sustainable, scalable and inexpensive compared to other custom-developed solutions.
Create an internal team to manage the software long-term. During implementation, Leeds transitioned from reliance on a consultant to the internal expertise of its tech team—enabling them to provide in-house expertise, support and trainings.
Develop a plan for governance with buy-in from internal stakeholders. With dean-level sponsorship, plus a standards committee, a governance model proved to be critical to sustainable success.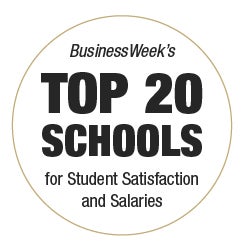 Over five years, the implementation of Salesforce has improved recruitment, retention and overall satisfaction—ultimately transforming the student experience and that of the Leeds community. In fact, the Leeds School ranked in BusinessWeek's Top 20 Schools for Student Satisfaction and Salaries, which can be attributed, in part, to the success of the Salesforce implementation.
Looking forward, Leeds hopes to use predictive analytics to properly staff courses and forecast three years of teaching needs, and continues to evaluate how best to leverage Salesforce for strategic marketing, advising and recruitment.