How changes in technology will update the b-school experience.
---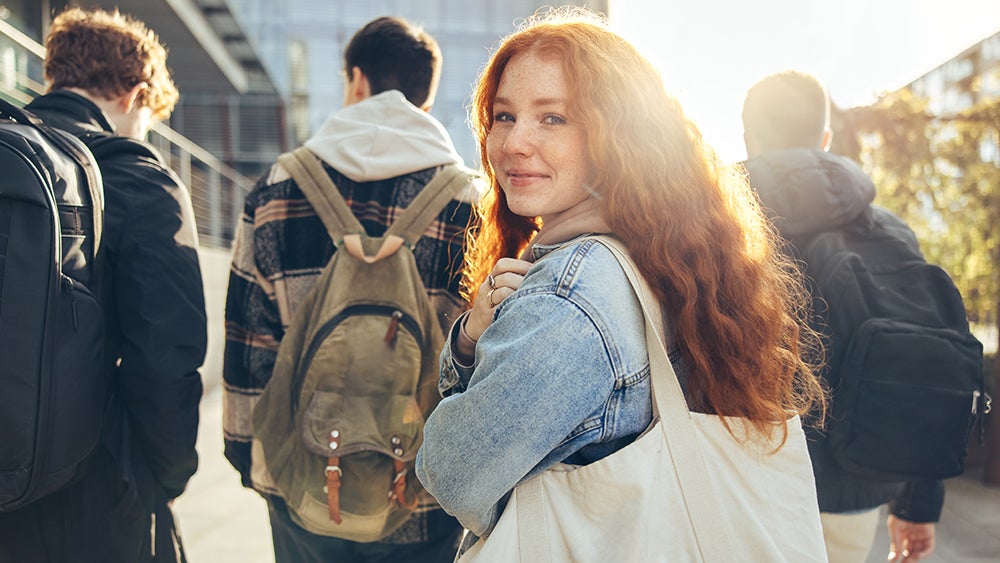 Advances in technology, pandemic-driven challenges and evolving real-world needs continue to push business schools in new directions. Here are three trends to watch that can shape undergraduate education over the next five years.
Embracing applied learning—with opportunities for reflection
Business schools continue to embrace "learning by doing" to ensure students master the skills they're taught in the classroom. But just having an experience doesn't mean the student always learns from that experience. With increasing options to access content knowledge—including many lower priced online options—providing experiential learning opportunities where faculty guide student learning from these experiences will become even more critical. As one illustration, the Leeds School of Business created a sophomore year capstone experience, called BASE, that challenges students to put their learning to work on real company cases and in consulting projects with partner businesses. Critically, the capstone follows intensive dives into specific disciplines; BASE is where students learn those disciplines interact in real business settings. Students are only required to choose a major after completing BASE, to allow them to see up close what their career experiences might look like. The value-added element of combining experiences with faculty-directed reflection helps students develop the skill of learning from experiences, something that will serve them well throughout their careers.
Personalized marketing
University marketing budgets are getting more attention as shifting national demographic trends underscore the importance of being able to effectively reach prospective students. Personalized marketing—which uses analytics to improve segmentation and deliver customized, authentic calls to action—is being embraced over more generic practices like buying lists of standardized test-takers. This personalization can also help schools expand their geographic reach into new markets, by recruiting students to programs and campuses that are good fits with student interests.
New specializations
Students entering college now are used to highly personalized access to a very wide range of content as social media has exploded over the last decade. As a result, the demand for a more customized college experience has also grown. In response, business schools are providing an increasing number of options for certificates, micro-credentials, minors and secondary focus areas that allow students to complement deep competence in their business field with unique areas of expertise. For example, Gabelli, at Fordham, offers primary and secondary concentrations in sports business as well as digital media and tech. Babson College offers a host of options, including technology, entrepreneurship and design and legal studies. At the Leeds School of Business, students can pursue a minor across campus in areas such as space, taking advantage of the top 5 program in aerospace engineering and positioning themselves well for excellence career options in the aerospace industry that leverage their foundational business majors from finance to marketing. MIT offers a similar approach at its Sloan School, where majors in management or business analytics are paired with specialties in bioengineering or finance and healthcare.
The challenge for business schools offering increased customization options is to ensure that they map onto career opportunities for students when they graduate. Many firms still hire business school graduates based on traditional major areas of finance, marketing, management or accounting. Ensuring that academic advisors help students navigate the realities of the job market, while also personalizing their college experience, is critical in preparing them for long-term career satisfaction and success.