Be Part of the Solution.
Galvanized by the events of 2020, a group of Leeds MBA students decided to help others develop a mindset of antiracism. Known as the Justice, Equity, Diversity and Inclusion (JEDI) Committee, they created the #BeTheChange Challenge, an experiential program where individuals or teams could do one thing a day to learn about issues of racial inequity. In essence, participants were building a habit of antiracism, one activity at a time.
For each day of Black History Month, the student team outlined specific articles, podcasts, music, movies and books on topics such as mass incarceration, Reconstruction, lethal force in policing, climate justice and the disproportionate impact of COVID on Black businesses. Participants could also join a book club, reading How to Be an Antiracist, by by Ibram X. Kendi.
JEDI organizers were thrilled when 525 people signed up for the challenge.
"I am humbled that this small kernel of an idea blossomed into a call to action for racial equity in our CU community and beyond," said Thaala Loper (MBA'21), vice president of Leeds' JEDI Committee.
"I learned more about Black history in the last month than I have in my entire life," said one participant. In fact, 96% of those surveyed said they would do the challenge again, which is why JEDI plans to bring it back in 2022.
#BeTheChange Challenge raised awareness for the Barney Ford Fellowship Fund for Diversity, a scholarship promoting diversity at Leeds in honor of Barney L. Ford, a former slave who became a leading Denver businessman. The annual Barney Ford fundraiser and gala is a way Leeds MBAs maintain a tradition that carries on his legacy.
Go to leeds.ly/BeTheChange-Challenge to see all of 2021's activities.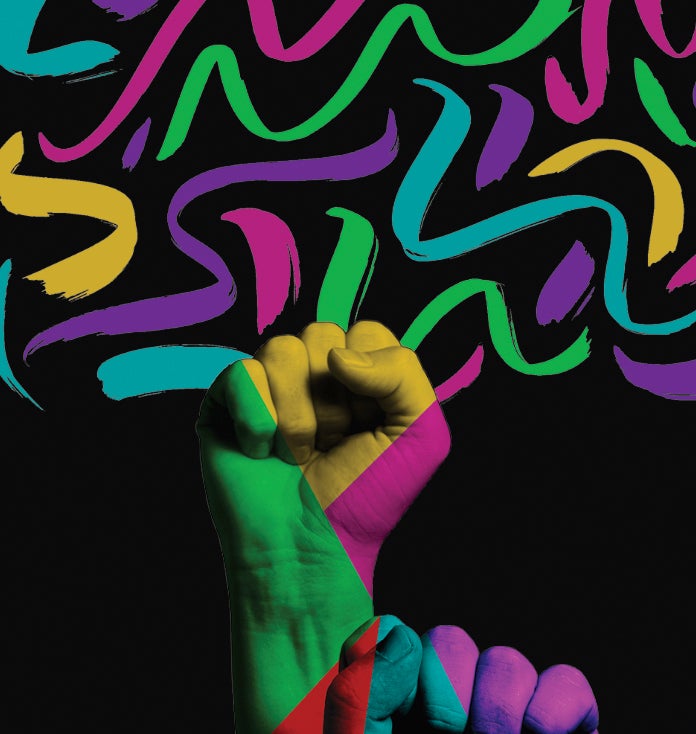 Try the Challenge: Do One Thing a Day
Watch
Watch the film "John Lewis: Good Trouble" on the Georgia representative's lifetime of social activism and legislative action on civil rights, voting rights, gun control, healthcare reform and immigration.
Listen
Listen to the episode "Black Lives Matter and the Climate" on the "How to Save the Planet" podcast, explaining why the fight for racial justice is critical to saving the planet from climate change.
Reflect
Reflect on Clint Smith's heartfelt "How to Raise a Black Son in America" TED Talk about his father's reaction when he discovers him playing with water guns in a dark parking lot with his white friends.
Read
Read "A VC's Guide to Investing in Black Founders" by James Norman and learn how venture capitalists can recognize and develop Black entrepreneurs.
Share
Share a photo of an influential Black leader you wish to honor as your Zoom background.
Connect
Connect with others to share your commitment to doing something to support racial equity.
Listen
Listen to "Perfect Way to Die," a song written by Alicia Keys as part of the 2020 protests, about an unremarkable day that descends into violence, chaos and grief.