Building Back Better: Leeds Gets Assist from Industry in Refreshing Real Estate Master's Program
You are here
The revamped curriculum is designed to prepare graduates for the significant changes facing the field.​
---
If you were to ask Carl Koelbel why he approached the Leeds School of Business about refreshing its master's program in real estate, you'll get a fairly blunt answer. 
"Enlightened self-interest," is how he put it. 
"There were a couple of instances where I was working—either as a judge or engaging with CU students—and I did not see that level of fundamental understanding that I was looking for," said Koelbel (MBA'10), chief operating officer of Denver-based Koelbel & Co. "And that was a major concern to us, because something like 10 percent of our workforce comes from CU Boulder." 
But when industry talks, Leeds listens, which is why the school just unveiled a completely revamped real estate graduate program for the fall.
"We were able to have a truly candid conversation with our partners about their needs for professionals coming out of the program," said Michael Kercheval, executive director of the CU Real Estate Center. "We want to be responsive to industry input, both because we're asking them to hire our students and because we want to make the industry better." 
Kercheval also noted that Leeds faculty were especially receptive to suggestions from industry partners. 

"We want to be responsive to industry input, both because we're asking them to hire our students and because we want to make the industry better."
Michael Kercheval, executive director of the CU Real Estate Center
"That openness to input is part of our special sauce at the CU Real Estate Center that other schools don't have," he said. "And that absolutely extends to the faculty teaching the real estate courses at Leeds." 
An entirely reimagined curriculum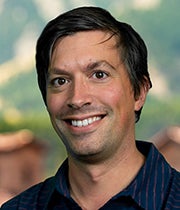 The enhancements to the master's program were designed to incorporate the contemporary requirements of a real estate profession adapting to an environment where commercial real estate product supply is lagging shifting demand. The relaunched degree program includes new or substantially upgraded courses in law, modeling and analytics, along with a renewed emphasis on case studies and a special skills training course designed to ensure students have hard skills—like financial modeling and Excel. 
Christophe Spaenjers, faculty director of the master's program, said the changes draw on the strengths of Leeds' faculty, not just its ties to the industry.
"There's a big focus on real estate research from our faculty, and we also have adjunct professors who have years—if not decades—of experience," Spaenjers said. "That gives our program a combination of academic depth and real-world connections that is so valuable to students."
Those areas were important to Cooper Williams (MBA'10), president and principal at Essex Financial Group.
"Coming out of the master's program, it's very important for students to have a good fundamental understanding of valuation and cash flow modeling," Williams said. "I wanted CU to get back to having more real-time cases, doing case competitions, getting that real-world practice in modeling, and understanding both capital and risk."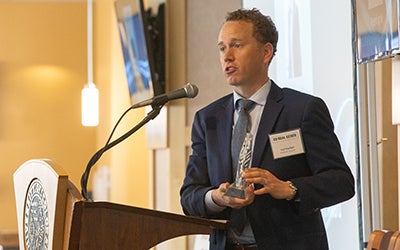 For Koelbel, the skills are crucial, but so is the fundamental knowledge and high-level perspective needed to understand how the different disciplines and players within the industry work together to get projects and deals done. 
"We need our new hires to have a close understanding of how all the players work together—the developer, the banks, legal, and of course the tenant or homebuyer—so that as environmental conditions change, they're able to anticipate how that will impact different stakeholders and react accordingly," Koelbel said. "That means they can find or structure a deal no matter what larger trends are shaping the markets." 
Spaenjers is confident the program meets those demands. 
"The updates give this program a blend of that knowledge base—the sort of industry vocabulary they need—with exposure to specific software and databases, like ARGUS and CoStar. That ensures they're ready to create impact from the start," he said.
Top-quality students
One thing both executives want to see unchanged is the quality of students admitted to the program. 
"The character of student coming out of the master's program is as high as I've ever seen it," Williams said. "The recruiting of the student base has been fantastic, and I think that's a credit to CUREC's leadership and history of engagement with the real estate community." 
Unique to Leeds is the incorporation of societal challenges, such as sustainability, into the fabric of each course—crucial as the industry faces pressure on areas like climate change.
"For example, in my real estate finance course, I have a guest lecture by one of our faculty here, who shares research on how climate change effects house prices," Spaenjers said. "Rather than packaging this in a separate course, we also try to bring those issues into our core materials."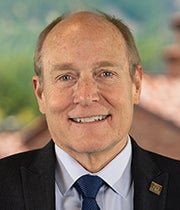 The master's program isn't the only real estate offering at Leeds. The school also offers an MBA with a real estate pathway, which offers a broader business and management degree that includes special courses and co-curricular experiences for students looking to take leadership roles in the industry. At the undergraduate level, Leeds offers an area of emphasis in real estate that prepares students for roles in development, brokering, investing, law and consulting, among others. 
The refreshed approach to the master's program puts it firmly on par with these other offerings—and, Kercheval said, the updates aren't done yet. 
"Now that we have this solid curriculum, we want to look at how the program is delivered," he said. "Is there a way to create a part-time option, or a hybrid version of the program? We've addressed a pressing need in very short order—but it's not a one and done. We'll be continuing to innovate." 
Prospective students are encouaged to visit the program website to learn more, or contact the Leeds graduate programs team at leedsgrad@colorado.edu or (303) 492-8397.
---
More Featured Insights and News From CUREC
In his nine years, Michael Kercheval helped connect academics to industry.