It was 2010, but Kathryn Wendell still clearly remembers the case competition she entered as an MBA student at Berkeley's Haas School of Business.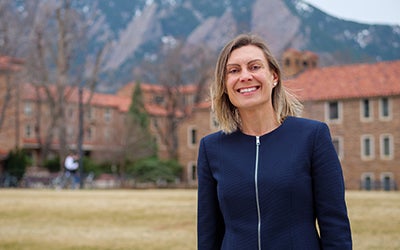 "It was really intense," she said. "We had to pull an all-nighter to hone our pitch to the judges."
Wendell, now executive director of the Center for Ethics and Social Responsibility (CESR) at the Leeds School of Business, was president of the Haas Net Impact chapter, which gave her a network of aspiring leaders who saw their education as a way to build a more just and sustainable world.
As it turns out, the Net Impact Case Competition (NICC)—a worldwide contest that challenges future leaders to make a positive impact on people and the planet—has always been held at CU Boulder. That year, the case involved helping Vail Resorts find a profitable way to deal with the effects of climate change on snowfall. Her team advanced to the final round, where they placed fourth overall.
Fast forward to today
While the format has evolved over the years, the NICC remains a rewarding, yet nerve-wracking, experience for students. For the chance to win up to $10,000, they're required to think on their feet, quickly synthesize ideas, consider the business and moral merits, and put together a compelling pitch in front of a panel of corporate professionals.

"Case competitions present wicked problems. ... You're expected to maximize the positive sum outcome for the largest number of stakeholders, while necessarily harming a chosen few. This is incredibly tough to do​."
Chris Fogler (MBA'23)
"You cannot win by answering the questions the case raises narrowly," said Justine Roberts, formerly the program manager at CESR and NICC's co-organizer with MBA students. "Instead, it requires creativity, clarity of thought, thoroughness, compassion and a strong values decision-making framework."
Today, many MBAs are driven by a passion for sustainability and social impact, including Erin Johnson (MBA'23), a Leeds student whose team made the finals this year.
"I wanted to apply my academic knowledge and passion for sustainability to real-world problems, including the complexities and challenges faced by businesses in the transition to clean energy," she said. 
The case for coal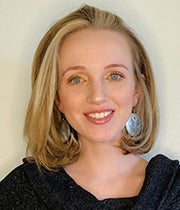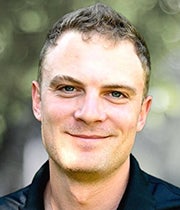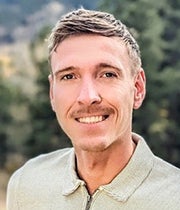 This year's challenge centered on the transformation of the coal mining industry. Executives at Westmoreland Coal Company, one of the nation's oldest independent coal companies, asked students how to reinvent the company in order to stay profitable as new regulations and shifting public sentiment give weight to clean power sources. 
Johnson's team proposed converting a coal-fired power plant into a geothermal power facility.
"Balancing stakeholder needs with community impact was particularly important," Johnson said. "Our solution had to satisfy shareholders focused on profit, the local community seeking economic benefits and job opportunities, and the broader concerns of nature and future generations."
Chris Fogler (MBA'23), one of Johnson's teammates, described the most challenging part of participating in NICC and other competitions: "They present wicked problems that require creative, critical thinking," he said. "You're expected to come up with a recommendation that maximizes the positive sum outcome for the largest number of stakeholders, while necessarily harming a chosen few."
That's a tough balancing act, said Austin Plagge (MBA'23), another member of the team.
"We placed a strong emphasis on justice, equity, diversity and inclusion throughout our proposal to ensure that the local community and all people were included in the transition," he said.
What does it take?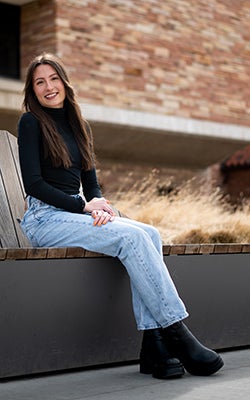 The student experience at case competitions appears to be universal, regardless of the subject matter. Kyla Thomas (Bus'23) is candid about what it took to participate in the Mulroy Real Estate Challenge in February.
"You're getting up in front of these real estate industry professionals who know what they're talking about, and have been doing this for years," she said.
"They grill you because they want you to learn from it. They're not going to say, 'Wow, you worked really hard on this'; they're going to say, 'Where did you get these numbers?', and you better be able to say where you got them from. It teaches you to really know what you're talking about."
Colton Marschik (Bus'23), who's participated in a variety of competitions, said, "A strong competitor is one who learns from themselves as much as they learn from their competition. Every time you lose, you have a chance to emulate what the winner did."
Payoffs of participation
The diversity of thought on multidisciplinary teams can be a revelation. Fogler, a former and future energy professional, found his experience at NICC enlightening.
"Seeing a problem that I thought I had a decent grasp of, from four totally different perspectives, made me critically aware of the importance of diversity of thought and backgrounds when trying to make decisions," he said.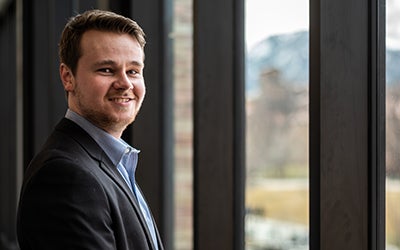 For Johnson, "it was an invaluable experience that honed my skills, expanded my professional network, and reinforced my commitment to promoting sustainable solutions."
"Some competitions do have prize money," Marschik said, "but what matters more is furthering those skills that our time during the COVID pandemic took away from us: communication and public speaking."
The experience clearly left its mark on Wendell, whose work at CESR is just her latest role in a business career where she's been a tireless advocate for sustainability.
"I bonded with students from around the country with the same values, learned to pitch ideas crisply and received feedback from executives," she said. "It was fun, and it introduced me to this wonderful place called Boulder, where I now live."