A Wealth (Management) of Expertise: Alumnae, Recruiters Share Industry Insights at Leeds
You are here
Female financial planners encourage students to explore opportunities within a dynamic discipline.
---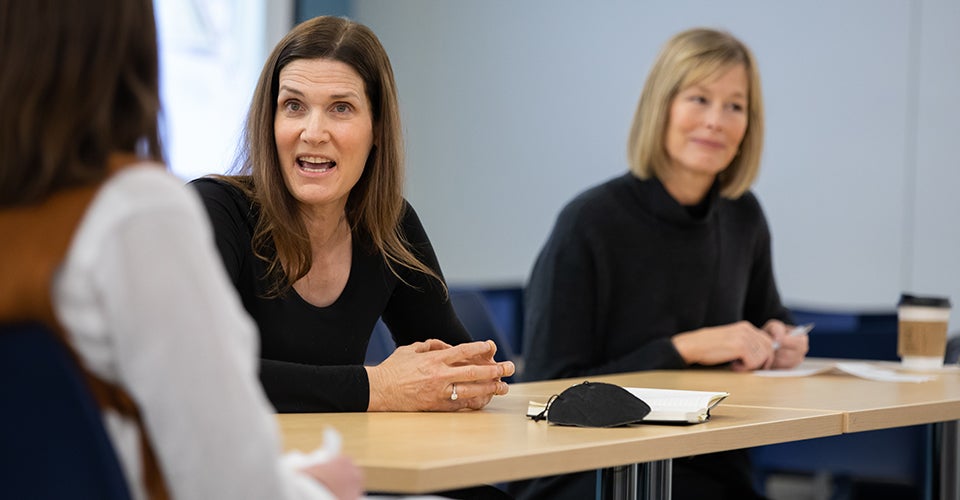 Like many aspects of finance, wealth management has long been a male-dominated field. But that's starting to change, and alumnae from the University of Colorado Boulder are helping to rewrite that narrative. 
"When you see this industry portrayed on TV or in the media, you don't see a lot of women," said Maeve Schmid (Bus'18), a certified financial planner at Mercer Advisors. "But that's definitely changing, especially as more women see what a good career this is to be in, long term." 
Schmid was among 50 advisors who attended a panel discussion and networking event on women in wealth management at the Leeds School of Business in early March. More than 100 students registered for the opportunity to meet with professional wealth managers and learn more about the school's certificate program in personal financial planning. 
The panel discussion featured three women in wealth management, who shared their perspectives on the growing opportunities for women in this space, especially as a result of demographic changes that have challenged women to be more involved in their investment planning.
The panelists spoke about the value of relationship development, which they said is increasingly important in connecting with younger investors who may be new to financial planning. At the same time, said Nancy Falkenberg Tuck, you have to be comfortable speaking to that younger audience. 

"The students here are exceptional. We've hired a couple of people from the program ... and every single one has been above and beyond."
Maeve Schmid, certified financial planner, Mercer Advisors
"Be able to talk about things like cryptocurrency, and communicate efficiently with clients using tech and social media," said Tuck, co-founder and managing director of Lyell Wealth Management. "Be comfortable with putting yourself out there to position yourself in wealth management."
That also means investing time in building those relationships, a strategy Diane Hirschhorn said helped her advance her career when she struggled to break into the industry 20 years ago.
"In this way, I ultimately didn't have to look for clients, but rather ended up having to turn them away for my other priorities," said Hirschhorn, a lecturer at CU Boulder with experience at Goldman Sachs, Merrill Lynch and First Republic. 
Strong alumni turnout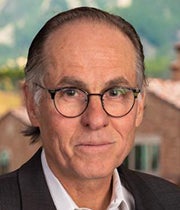 Harry Starn, director of the PFP program at Leeds, said he was energized by the turnout from both industry and students, noting that many of the invited guests were alumni who had completed the program. 
"Our alumni know the value of the education here and the strength of this network," Starn said. "Our students gravitate right to them, because they were in their shoes a couple years ago. And for the firms, that pipeline is important because they get youth and access to all this knowledge."
That was certainly the case for Schmid, whose table was overrun with students seeking insight on careers in the discipline. 
"The students here are exceptional," she said. "I was part of the first class to graduate from this program, and it's really nice to see where it's gone since then. And we've hired a couple of people from the program since then, and every single one has been above and beyond."
The PFP program at Leeds is a six-course certificate that prepares students to sit for the prestigious CFP exam. The courses cover estate planning, portfolio management, retirement planning and more. 
"The industry is clamoring for women advisors," Starn said. "By 2030, there will be something like $30 trillion in the hands of women—the firms need female advisors to engage with those potential clients." 
Where women can make an impact, he said, is in forming relationships with potential customers. That was a major theme for the panelists. Raquel Hinman, founder and principal at Hinman Financial Planning, said helping to design solutions for her clients is the most gratifying part of her work. 
"It feels good to help people find joy in their life and find financial resolution," she said.
Why Leeds  Personal Financial Planning certificate  End the Gap