Colorado's economic outlook for the upcoming year is dependent on the delivery and effectiveness of a coronavirus vaccine—and its ability to help reopen the economy—according to Leeds' 56th Colorado Business Economic Outlook for 2021.
---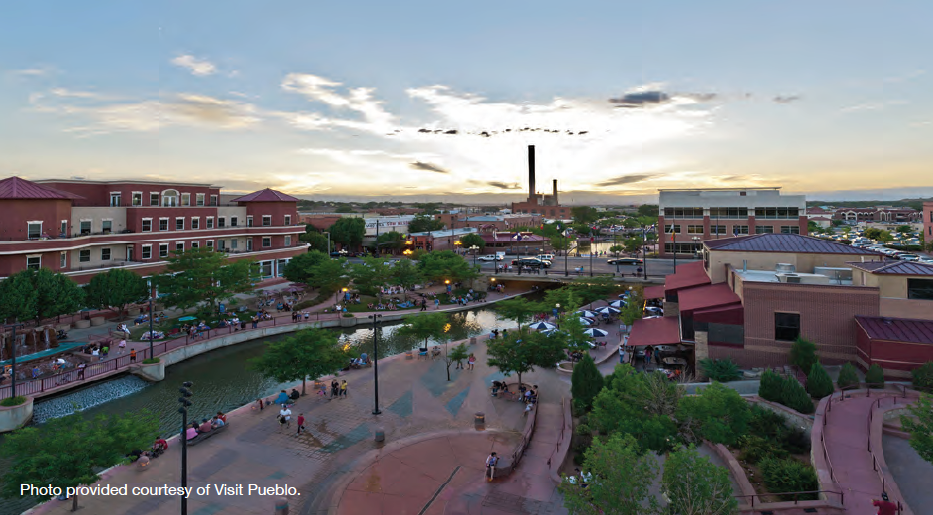 The Colorado Business Economic Outlook (CBEO) is the most comprehensive outlook on the state's economy, developed in partnership with 125 private and public leaders across Colorado. The economic forecast headlines the annual Business Economic Outlook Forum hosted by Leeds' Business Research Division.
This year, the forum was showcased as a weeklong virtual event with industry-specific sessions led by Leeds' Centers of Excellence each day. Nearly 1,400 registered for the event.
The forecast was presented by Richard Wobbekind, senior economist and associate dean of business & government relations, and Kelly Brough, president and CEO of Denver Metro Chamber of Commerce. Opening remarks were provided by Leeds Dean Sharon Matusik and CU System President Mark Kennedy.
Though the state is poised to gain jobs this year, Colorado will not reach pre-pandemic employment levels in 2021. The CBEO estimates the state will see a return of 40,500 jobs (1.5%) next year—recouping less than one-third of the state's estimated 2020 job losses.
As a result, Colorado will likely drop out of the top 10 states for employment growth in the United States in 2020 and 2021, according to Wobbekind.
The Leisure and Hospitality sector and the Trade, Transportation and Utilities  sector were the two industries hit hardest by the pandemic but are projected to grow the most in 2021. In total, nine of the state's 11 industry sectors are expected to gain jobs.
Government and Information sectors are expected to lose the most jobs in the coming year.
Colorado will also have the slowest population growth since 2003. The State Demography Office predicts Colorado's population growth will add approximately 53,300 people.
You may also read a summary of current industry conditions and forecasts or download the complete Colorado Business Economic Outlook book here.
Highlights from Centers' panels
The CU Real Estate Center's panel focused on the current state of the real estate industry, changes occurring as a result of COVID-19, and the expected impact of those changes long term.
With the shift to remote work, office space vacancies in downtown Denver are the highest in eight years, having increased 20% since 2019.
Panelists agreed that employees will likely return to work in a hybrid model, working in the office a few days a week and the rest remotely. This shift could signal opportunities for flexible spaces with lots of amenities, making better use of the spaces that remain vacant after workers are back in offices.
In general, COVID-19 has been a massive accelerator of any trends that were already apparent in real estate prior to the virus. Predominantly, there will be a consolidation of retail with varying degrees of bounce back depending on the location, and the businesses that survived the pandemic will do better than ever once people return to unrestricted activities.
Center for Ethics and Social Responsibility
The Center for Ethics and Social Responsibility hosted an intriguing midweek discussion on the future of diversity, equity and inclusion (DEI) in business.
Panelists included practitioners who are working to create and implement stronger
DEI programs and experts who can speak to research-proven ways to effectively increase performance through uniqueness and belonging.
The group discussed how the collective experience of the pandemic has helped us understand how it feels to be oppressed and have our freedoms taken away. Now that we see these inequities and have this awareness, where business and society go from here matters.
From a DEI standpoint, businesses need to understand the changing demographic of the clients and who they are recruiting. From an employer standpoint, policies that do not promote inclusion also need to be reevaluated.
Panelists' recommended leaders to act now by using data to drive home the business case for DEI. Prioritizing DEI efforts will positively impact their organizations' clients, and that ultimately benefits the business itself. Leaders can also create SMART (Specific, Measurable, Achievable, Relevant and Time-bound) goals to approach DEI and think of how they can make decisions that are a "win-win" for everyone involved.
Deming Center for Entrepreneurship
The discussion with the Deming Center for Entrepreneurship centered upon how entrepreneurial innovation and disruption will move society forward. Panelists see this as an opportune time to seek out new and fresh opportunities.
The biggest challenges to success for new ventures are lack of funding and resources, but with a basic business plan, this can be overcome. There is always money on the sidelines waiting for great ideas.
Rural startups do face more challenges to creating new startups now, as obtaining capital for these ventures can be more difficult for investors to buy in. Conversely, because rural entrepreneurs in Colorado often weather extreme business conditions, they have a level of resiliency urban entrepreneurs may not possess, and which they can use to their benefit post-pandemic. 
Rural entrepreneurs have already embraced the experience economy during COVID-19. In general, outdoor experiences could help Colorado recover faster as recreation becomes even more important for consumers.
As illustrated by what's taken place in 2020, entrepreneurs are critical to solving the issues of the world, from the pandemic to the fires to carbon emissions. It is a time of uncertainty, but disruption provides one of the better foundations for entrepreneurs to find success.
The week's closing session with the Burridge Center for Finance closed out the week's programming with a conversation about the Fed, the market, and the disconnect between the two.
While there is never a way to predict exactly what markets will do, the experts shared their thoughts on what factors will impact the economic recovery and financial activities in 2021.
Top of mind for the panelists is the coronavirus vaccine; the speed of its delivery and its effectiveness are key to full and fast economic recovery. The return to spending money on travel, restaurants and retail depend upon it.
Other risks for the stock market in the near future include interest rates, valuation and inflation. The panel warned not to get too complacent with low rates, as inflation could impact how long they stay that way.
Individuals should take this opportunity to diversify their portfolios to prepare for potential risks and consider what risks they may be missing.
Overall, the panelists are optimistic about growth and predict an acceleration of global growth over the next four to six quarters. Stimulus will be key for getting the economy going and helping individuals adversely impacted by the pandemic.
View full recordings of each session here.