Instructional methods for conveying concepts virtually may not be as limited as we think.
---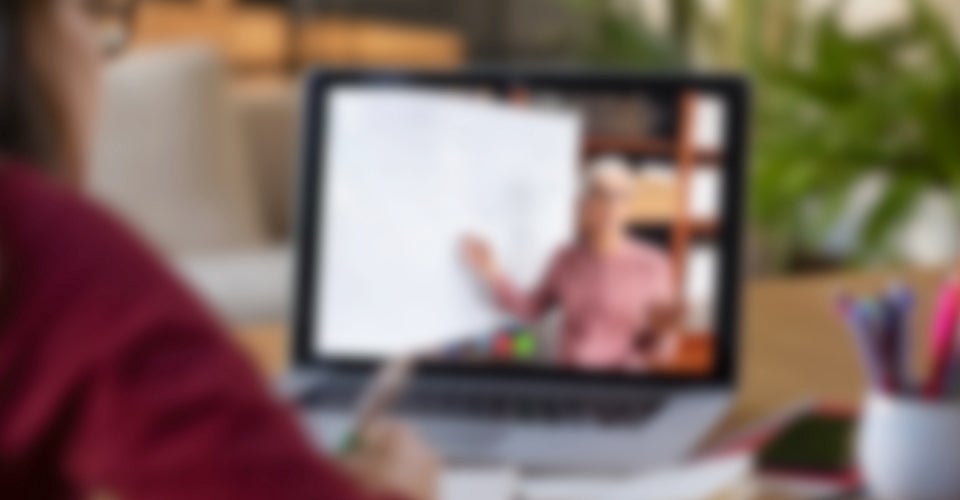 In the third annual Teaching Excellence Distinguished Speaker presentation this month, Leeds welcomed University of Colorado Boulder Professor of Computer Science Dr. Clayton Lewis to discuss new representations in education as they relate to remote learning.
Well-known for his research on user interface design, educational technology, and cognitive theory in causal attribution and learning, Dr. Lewis is co-director for technology at the Coleman Institute for Cognitive Disabilities and fellow of the Institute of Cognitive Science. In 1989, he was named the University of Colorado President's Teaching Scholar, the university's highest award for teaching.
Leveraging technology in the classroom
COVID-19 accelerated the adoption of new technologies to enhance remote classes. As faculty experimented with Zoom, PlayPosit, remote clickers and other applications, Professor Lewis suggested that with increased computing power, more advanced educational applications are just around the corner.
Using challenging concepts faced by Leeds faculty, Lewis posited that advances in technology provide an abundance of new resources that can be used in teaching—and those resources have potential to better engage students with differing learning styles and abilities.
For example, animations that engage students visually can now be created in a few minutes; custom sounds can render large data sets in auditory form, and interactive simulations can enable learners to explore phenomena with more flexibility than a textbook.
These alternate teaching methods can also include employing games in courses; although, instructors are cautioned of students becoming skilled at "winning" versus gaining true understanding of the concepts. In other words, faculty need to be careful in their choices of new technologies for the classroom.
Leeds Faculty Director of Distance and Online and Teaching Professor, Tracy Jennings thought Lewis also drew an interesting distinction between simulations and creating a simulation, suggesting that creating one was more beneficial to students' learning. "He also showed how powerful an equation could be when represented visually," she says.
An important takeaway was not to shy away from using alternate teaching methods and technologies but to find better representations to teach information to students more effectively.