Property technology, better known as PropTech, is transforming the way real estate does business. Real estate has been surprisingly slow to adopt digital tools compared to other industries. Subtle changes began to take place in waves, starting around 1980; yet, less than two years ago, PropTech was barely on anyone's radar. And in 2019, there are still large gaps across the industry in terms of who's leveraging new technologies in this space. As important, there are very few universities who are teaching timely curriculum to prepare students for the immense opportunities that are emerging from the digital disruption of the massive real estate industry.
The PropTech movement
James Dearsley, digital influencer and co-founder of global PropTech data and research company Unissu, describes PropTech as "driving a mentality change within the real estate industry and its consumers, regarding technology-driven innovation in the data assembly, transaction, and design of buildings and cities." In other words, PropTech is fundamentally changing the real estate industry via digitally advanced solutions and business models that address evolving consumer preferences for technology.
And it's quickly encroaching upon all sectors of the real estate industry: Co-working spaces impact the need for and design of office spaces; co-living and home sharing (e.g. Airbnb) increase the demand for alternative residential properties and seasonal rentals; and crowdfunding is flipping traditional real estate investment and new construction on its side. PropTech is also creating opportunities for faster, more insightful transaction processes in commercial real estate by way of incorporating: artificial intelligence (AI), Big Data and analytics, virtual reality (VR) and augmented reality (AR) and computer aided design (CAD).
It's clear that the future of the industry looks vastly different than the past, which begs the question, how will young professionals—as well as seasoned industry veterans—prepare to meet the changing needs of this new digitized and "uberized" real estate landscape?
PropTech meets academia
The Leeds School of Business and the CU Real Estate Center (CUREC) at the University of Colorado Boulder recognized the need to educate and prepare students for these market shifts and launched its Real Estate Technology Program with the help of several generous donations in 2017. CUREC Executive Director Mike Kercheval, who is a former CEO and president of International Council of Shopping Centers Inc. (ICSC), the world's largest commercial real estate trade association, is passionate about connecting academic excellence with dynamic business-sector needs. As he noticed the changes occurring within the real estate industry and began talking with other leaders in the Boulder business community, the idea for new innovative curricula and this initiative had begun to take shape.
"Tech is not only changing how we build but also what we build and why. There are also unintended consequences of technology impacting real estate. We saw a great opportunity to prepare students for the direction the real estate is headed and get them thinking about the industry differently," says Kercheval.
Enter Mike DelPrete, a renowned global real estate strategist and industry thought-leader with international expertise in real estate tech, corporate development and entrepreneurship, who connected with Leeds professor and Executive Director of the Deming Center for Entrepreneurship Erick Mueller and, ultimately, Kercheval. They discussed the potential opportunities for such a forward-looking course, which aligns perfectly with the Leeds mission and values, to inspire and educate the next generation of global business leaders. Soon after, DelPrete came on board as a Scholar-in-Residence at CU Boulder to teach PropTech at Leeds and to be spokesperson for the real estate technology initiative, which will help to elevate both the CU Real Estate Center and Leeds' reputations. Their hope is to impact other courses within real estate's existing offerings, as the technological disruption crosses many areas within the real estate industry and acts as a gateway to more creativity and diversity among real estate professionals.
"It has historically been men at the head of most real estate ventures," said Kercheval. "Opening up the industry to more women and increasing its diversity overall will encourage the transition into the digital future. As a longtime professional in the industry, I know how slow the industry as a whole has been to change. And I'm excited to introduce students to these new technologies and opportunities."
On the cutting edge
As one of the world's first, exclusive real estate tech-focused curricula for undergraduate and graduate students, CUREC students learn not only about the impact of technology on the industry but also what those changes mean for real estate professionals, who will be affected, what issues are at stake, and the emerging trends—such as AI and automatization—that are as exciting and revolutionary as they are challenging to the industry's status quo. Through real examples, case studies, and well-known industry guest speakers, DelPrete has created a highly applicable, pragmatic and entrepreneurial real estate program. Combined with the CUREC's strong international professional network, students are encouraged to push their own boundaries of innovation when studying and entering into today's evolving real estate marketplace.
May marks the end of this inaugural year of CUREC's real estate technology program, which covered topics ranging from emerging models in real estate tech and the rise of iBuyers like Opendoor and Zillow to smart buildings, entrepreneurship and venture capital in real estate investments and construction. Looking back on his experience in the class last fall, senior Kade Hiller was impressed with learning about how quickly PropTech is shaping the real estate industry, the number of competitors who are creating new technology, and the competition in the capital markets who want to invest in these new startups.
Hiller draws an interesting conclusion about the current PropTech market: "It seems investors, innovators, and entrepreneurs are mostly focused on ResiTech currently, failing to spend much time in the commercial world. A company who can successfully begin working with commercial property owners will stand out among the rest." It's apparent that Hiller learned more than real estate technology from DelPrete's class. Overall, "It's a class for all entrepreneurs," he says.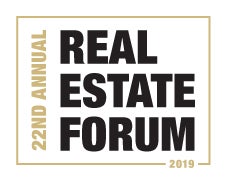 In March, CUREC held its 22nd annual Real Estate Forum, which invites students and the business community together to engage in current topics and trends in real estate and network with one another. This year's theme was centered around innovations in real estate and technology. Sessions covered everything from industry evolution and innovations and sustainability in design and construction to Big Data in new homes and experiential retail spaces. The forum is one part of CUREC's tradition of offering cutting edge experiential learning and professional networking opportunities for aspiring real estate professionals from within its strong cohort of industry professionals.
---
Similar to the way that Amazon changed shopping, a new wave of startups called iBuyers are changing the way we buy and sell homes. Yet, iBuyers are just one part of PropTech, which is literally, digitally, transforming real estate—and, therefore, capital markets, green energy and green building—as we know it. If you're weren't already paying attention to PropTech, you may want to start; it's a good thing schools like Leeds and the CU Real Estate Center has. 
---
More Featured Insights and News From CUREC
Undergraduate students have until Monday, Aug. 22 to apply. The CU Real Estate Center (CUREC) is partnering with employers and the Denver Metro Commercial Association of Realtors for the 2022 Inclusive City Builders Fellowship. In an effort to support more diverse representation within the commercial real estate industry, the fellowship...