Want to take charge of your career? A Master's in Business Analytics program that provides graduates with the skills to analyze complex data sets and deliver analysis to decision-makers can support your career goals and salary aspirations.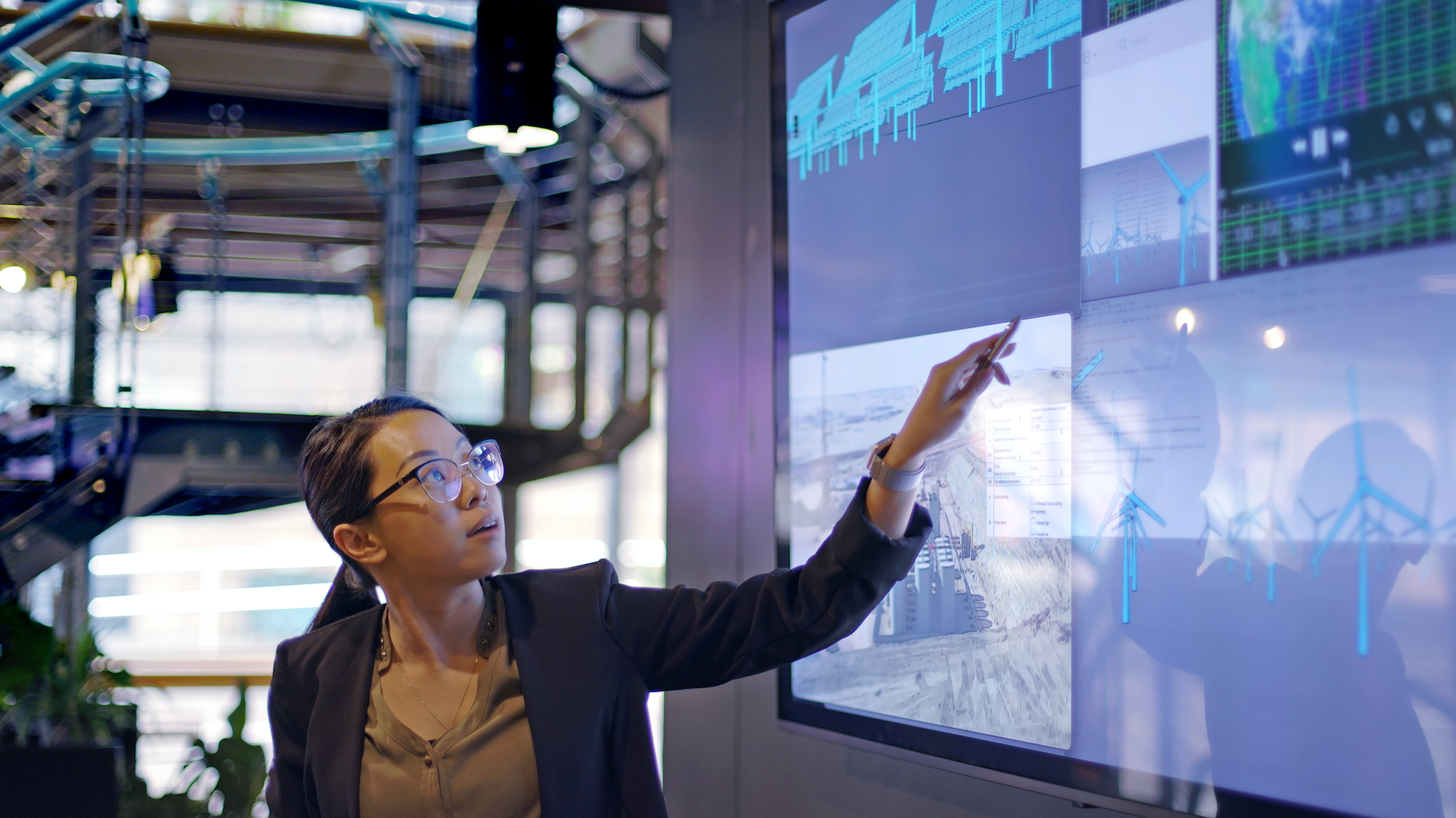 Find out how MSBA programs at Leeds blend technical analytics skills with computer science, operations, marketing, and statistics. Here we share the reasons why our program helps students stand out from the crowd when they pursue rewarding careers in business analytics.
Sample job titles with a Master's in Business Analytics:
Regardless of the current economic climate, the job market is bustling with a wide range of business analytics career opportunities. Reports suggest there are not nearly enough people to fill all the tech jobs—especially those focused on data and analytics for decision making.
High demand for jobs in this category is expected to continue, based on the U.S. Bureau of Labor Statistics, (BLS) top 20 fastest growing jobs report. The Operations Research Analysts job outlook is expected to grow "much faster than average" at 23 percent, through 2031, according to BLS.
*New job titles continue to emerge in the business analytics field. Here is the short list.
Lead Analyst
Data Strategist
Statistical Analyst
Marketing Analyst
Supply Chain Analyst
Management Consulting
Healthcare Business Analyst
Clinical (Healthcare) Data Analyst
Healthcare Modeler
Review the Leeds Masters in Business Analytics Career Success Page to see which companies hire people with an advanced degree. Want more insight about Business Analytics Careers? Visit our blog on Business Analytics Careers.
Academic resources to prepare you for a career in Business Analytics
At the Leeds School of Business, our instructors help students advance their business careers solving some of today's most complex data problems.
Our extensive curriculum in the Master's in Business Analytics program offers four distinct tracks.
Marketing and Advertising
Decision Science
Healthcare Analytics
Security Analytics
Want more info about these specialties? Download the MS in Business Analytics fact sheet.
While our rigorous academic program prepares students with the technical, quantitative, and statistically intensive skills needed in business analytics jobs, we don't stop there.
The program also prepares students by providing access to industry professionals and events through our Centers of Excellence — created to enhance the student academic experience through experiential learning, academic research, community engagement and industry exposure.
Sample functional areas in Master's in Business Analytics:
Careers in business analytics span a variety of roles and functions. Nearly every industry from healthcare and high-tech companies to aerospace, transportation, telecom, higher education and government hire business analytics professionals. Depending on your business specialty, people who work in business analytics can look forward to a long and prosperous career across many industries.
Whether you're intrigued how data analytics helps solve supply chain issues, provides clues about customer buying behavior or improves healthcare outcomes and data security, here are some ways to apply the skills acquired from a Master's in Business Analytics.
Marketing Data Analyst—Use complex data models to interpret and forecast buyer behavior. Run A/B testing to measure marketing campaign strategy effectiveness.
Operations Research Analyst— Collect data and create mathematical models that identify inefficiencies.  Identify ways to improve manufacturing production processes to employee productivity. 
Computer Analyst—Use data to track performance of hardware and software.  Monitor security systems that protect customer data and internal data from hackers and other threats.
Statistician—Develop models to extrapolate information from large data sets. Use quantitative analysis to translate and summarize data into reports used by decision makers and key stakeholders.
Quantitative Analyst-Develop mathematical models used for financial analysis.  Help businesses lower risks and increase revenue by identifying patterns and providing solutions.
Having strong skills like problem solving, communication, and project management proves beneficial in data analytics roles. [Sources: Indeed.com Informs.org BLS]
Key job skills required for work in Business Analytics:
Executive leadership relies on analytics experts to develop business models that identify revenue draining inefficiencies so they can improve operations that drive strong profit margins. Without robust data analytics reporting, it leaves decision makers guessing at how to solve problems. Because data alone cannot solve complex business problems. Believe it or not, humans play an integral role in complex problem solving thanks to the help of trusted technology.
Data analytics professionals run reports and translate random data sets into valuable information that often reveals costly and disruptive patterns that require corrective actions. Executive leadership relies on this information to optimize business operations and hit revenue projections.
Skills you need – at a glance
Define and capture data
Develop statistical models to interpret market data
Write software programs that perform customized functions
Create databases for electronic data storage
Machine learning (Python and R)
Prepare analytical reports from data sets
Translate data into useful information
Develop communication procedures and reporting methods
Deliver reports to decision makers and peers
[Source: O-Net & Leeds MS Business Analytics Curriculum)
Business Analytics Job Search Timeline: 
Corporations have varying recruiting timelines and start as early as August. Therefore, we strongly encourage you to set up an appointment with a Graduate Career Management team member soon after orientation concludes to discuss strategy and create an individualized timeline.
Learn more about the Leeds School of Business Master's in Business Analytics and our graduates' career success.