What you can do with a MSRE and advance your career in commercial real estate.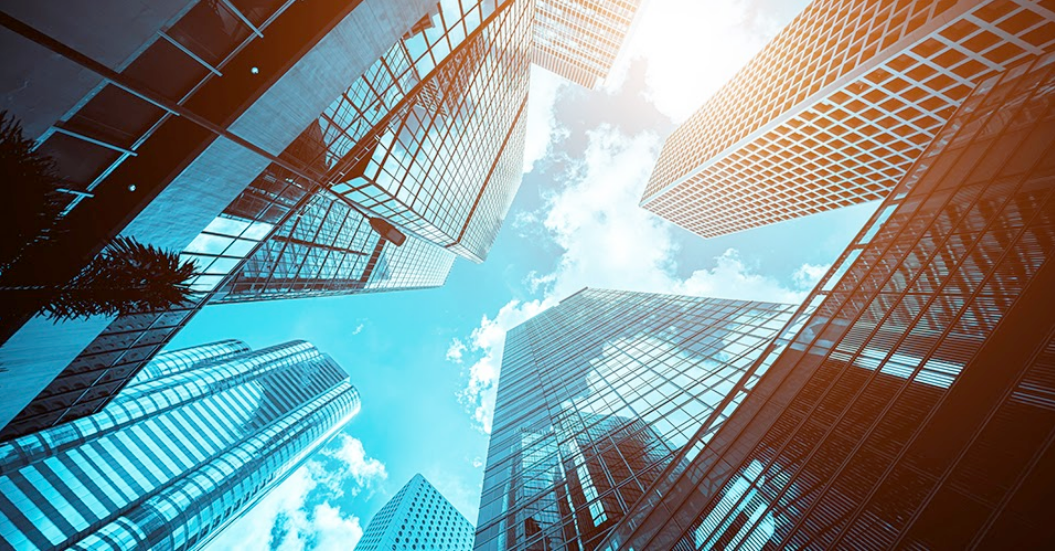 It's an exciting time to be involved in real estate as new technology rapidly transforms the industry landscape. And the advent of iBuyers like Zillow and Opendoor, alongside the digital disruption PropTech is creating industry-wide, provides great opportunity for those interested in entering the field at this moment in time. Getting a master's degree in real estate will also help propel you as a candidate above the rest because of the cutting-edge skills and preparation an advanced program offers. Almost convinced? Read on to find out our top five reasons why you should pursue an MS in real estate.
1. You'll have access to a powerful network of industry professionals.
Like most business world interactions, a strong professional network will play a key role in the success of your real estate career. An MS in real estate provides an environment to consistently network with fellow students and build professional connections prior to setting out in the field. You never know if the person sitting next to you will become your future business partner or collaborator. The courses for this degree also provide a channel for the flow of ideas, market knowledge, and sharing differing perspectives, which can lead to future opportunities.
Leeds' MS in Real Estate program is integrated with the CU Real Estate Center (CUREC) and its international network of established real estate professionals, many who are alumni of Leeds. In addition, CUREC provides access to hundreds of jobs and internships, mentors and career-focused treks to help you achieve your career goals.
CUREC's International Advisory Board was established to provide a connection between the Center and top real estate executives, national markets and international networks. The international advisory board features members from CBRE, Centennial Realty Advisors, Hines, Conscience Bay Company, Holland & Hart LLP and JLL Capital Markets.
The CU Real Estate Center also connects students with members from the CUREC Council. The council membership organization gathers quarterly and meetings cover everything from market conditions and the latest economic data to CU Boulder updates. Student mentoring, hands on internship and job placement, networking, and industry-engagement opportunities are also discussed.
2. You'll find and focus your niche.
Real estate has multiple facets and specializations within the field. By pursuing the MS in real estate, you'll have the opportunity to explore its different areas and hone in on the certain sector(s) that you prefer. The courses incorporate financial, management and operations aspects of real estate to give you a broad overview of the industry and its nuances. With the changes spurred by new technologies, a MSRE program also provides you with the knowledge you need to be a part of reimagining the industry and its impact on global markets.
Learn more about the industry though networking with faculty members, leading professionals and other students. Career treks are becoming increasingly popular. Career treks include visits to several host-businesses and provide students with the opportunity to see and hear first-hand from experienced professionals already working in the industry.
Alumni Success 

Jack Mangini (MSRE'20)
CU Real Estate Center's Academic Achievement Award 2020
I would say the best part of the program is the people. From the teachers and students who make the classes worthwhile, the alumni who offer guidance and mentorships, and the faculty who make it all possible, this program is made truly great by the individuals involved.
3. You can accelerate your path to career success.
Quite possibly the most important reason for choosing to pursue an MS in real estate is the increased speed (and overall time saved) in advancing your career. Instead of having to work up the real estate ladder to hopefully reach a career goal, you'll slingshot forward by having unique learning and networking opportunities within the program that you may not have otherwise.
This also means you'll be able to optimize your career potential and increase financial gain sooner while opening doors to even more opportunities from within the field.
4. You'll be able to actually make a tangible difference in the world.
Real estate touches the lives of every individual on the planet; it's where you work, live, shop, recreate, worship, educate, etc. Communities are comprised of real estate—buildings and infrastructure, and improving communities improves lives. Being a top-trained professional in the real estate industry provides an unparalleled opportunity to make a positive impact on the world.
To compliment your studies on equitable approaches to real estate it is important to attend workshops and seminars. Universities and academic centers including CU Boulder, the CU Real Estate Center and the Center for Ethics and Social Responsibility host webinars and discussions focused on faculty research and community engagement on the topics of equity in commercial real estate.
5. It's where the jobs are.
More global wealth is invested in real estate than all the world's stocks and bonds combined, yet the number of real estate investment professionals is a fraction of the total finance and investments workforce. There is also the explosion of PropTech (or Property Technology) that is shaping the industry dramatically through the use of varied technology tools—and creating new jobs and opportunities at the same time. 
You can read more about PropTech at Leeds in the article titled "CU Real Estate Center's Technology Program Invites Major Industry Leaders to Its Virtual Classroom."
Real estate has also been attracting more and more women to its wide array of sectors, from  commercial real estate to construction, and many are also stepping into leadership positions in numerous organizations across the industry.
Job Placement Examples from Leeds MS Real Estate
Real Capital Solutions

Tangible Wealth Solutions

H2 Properties

OZ Architecture

Council Oak Investment Company
Learn more about the MS admissions process and the path to a Master's in Real Estate at the Leeds School of Business.
---
More Featured Insights and News From CUREC
In his nine years, Michael Kercheval helped connect academics to industry.