The latest Creative Distillation podcast delivers a spirited discussion on the importance of authenticity to build a credible venture using research from Food Trucks.
---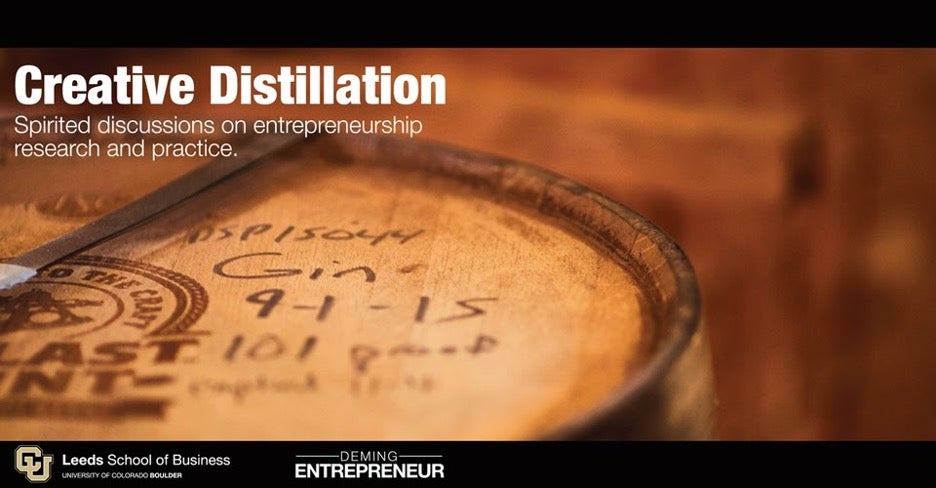 Things don't always resonate with everyone; however, remaining true to your 'authentic self' ensures a venture is following the right path. A venture is dependent on the founder's identity and not necessarily what resonates best with investors, customers, or others. 
A deeper dive into authenticity was the overall theme of Episode 17 of the Creative Distillation research podcast, as hosts Brad Werner and Jeff York discussed the intricacies of authenticity and growth presented in the paper "The New Food Truck in Town: Geographic Communities and Authenticity-based Entrepreneurship." The paper was written by Todd Schifeling from Fox Business School at Temple University and Daphne Demetry from Desautles Business School at McGill University. 
Their study focuses on how to balance innovation with remaining authentic. Through their research the authors found that where you are based geographically carries great importance along with the idea of "craft-authenticity."
Geographic and Craft-Authenticity Factors
Using Food Trucks as an example, the study was able to see how innovation in entrepreneurship was received differently based on geographic conditions. In this way, the geographic landscape matters in the perception a business has in being authentic and true to itself and its mission 
Craft-authenticity is defined as remaining true to an identity via small-scale production, hands-on techniques, sophisticated ingredients, and small-scall artistry. The authors noted that as businesses scale for growth, authenticity is typically lost as a business sacrifices adherence to its original mission, vision and intent in order to streamline growth.

"Good entrepreneurs…talk to anyone they can get an audience with, figuring it's an opportunity to get their pitch out there."
Says York.
Authenticity from a Distiller
The two co-hosts met with co-founder of Longmont-based Dry Land Distillers, Nels Wroe, to learn more about his own entrepreneurial road. He created a thoroughly Colorado experience with his distilled spirts—developing an identity around Colorado and honoring the state through exclusively locally-sourced ingredients. Wroe provides his own journey and the importance of remaining true to yourself through his spirits and what he set out to accomplish. 
Creative Distillation Background
Creative Distillation is a podcast co-hosted by Associate Professor Jeff York, Research Director, and Instructor Brad Werner, Teaching Director for the Deming Center for Entrepreneurship. Each episode distills academic research on entrepreneurship into actionable insights. This season, Jeff and Brad connect with researchers from around the globe to discuss sustainability, yoga, cannabis, Food Trucks, university entrepreneurship programs and accelerators. 
Our thanks to Nels Wroe from Dry Land for joining the podcast. And thanks to researchers Todd Schifeling from Fox Business School at Temple University and Daphne Demetry from Desautles Business School at McGill University for providing the journal paper that was discussed in this episode.
Creative Distillation · EP17: Dry Land Distillers and Authenticity-Based Entrepreneurship
Listen to the latest episodes of Creative Distillation at: