This year CESR organized a new series featuring mission-driven executive-level speakers. Called Changemakers, these events showcase inspirational leaders whose careers have helped shape the way businesses approach sustainability and social impact. They are designed to be direct and personal with discussions ranging from the impact the speaker is most proud of, to their relationships with mentors throughout their career, to how life experiences have shaped their approach to business. 
Changemakers was created in part as a response to the pandemic. Speakers talk about how their values, relationships, and personal passions connect with the work they do. Everyone's story contains some adversity and learning about the long arc of a career speaks to the way leaders practice resilience; an important perspective during this past year. 
"Showing up as your whole self means being respectful, being open to learning, and focusing on what matters." - Joyce Cacho
The Changemakers series consists of four events held this academic year. Three have already taken place and the fourth is coming up. 
---
Changemakers: Annie Ryu on Social Entrepreneurship | April 14 | 12:30-1:30pm 
Presented by the Center for Ethics and Social Responsibility and the Deming Center for Entrepreneurship. 
 
Annie Ryu is the founder, CEO, and President of The Jackfruit Company and Global Village Fruit, Inc (GVF). Annie founded GVF in the summer of 2011, while working in India to implement a maternal and child healthcare program (Remindavax) she and her brother had developed. Annie worked to build GVF during her junior and senior years at Harvard, winning Harvard's Women in Business Competition, Harvard's i3 Innovation Challenge, and the Resolution Project's Social Venture Challenge, and being recognized as a Global Good Fund Fellow, an Honorary Fellow at the Legatum Center for Development and Entrepreneurship at MIT, and one of Glamour's Top 10 College Women. To hear more about Annie and her approach to social entrepreneurship, register for her event here. Open to all.
---
Read about Changemakers we have interviewed and click on the links below to watch videos of these conversations:
Chip Coe on Environmental Stewardship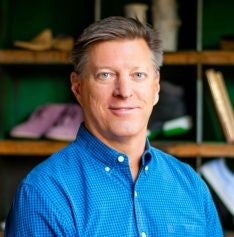 Presented by the Center for Ethics and Social Responsibility and the Leeds Outdoor Industry Club.
Chip Coe has more than two decades of leadership experience. He is currently the Global Brand President of Cat Footwear and has held several positions within Wolverine Worldwide since joining the company in 2010. His previous experience includes serving as president of Chaco Footwear and president of Smartwool.
Natalie Dueschle (MBA/MENV '22) interviewed Chip. She was drawn to this opportunity to explore the intersection of business and social impact. Their conversation spanned Chip's first job in the outdoor industry, how Chaco is responding to the pandemic, and his approach to ethical leadership. Chip discussed how Chaco has remained financially strong with a product that lasts forever, and how his focus on both upstream and downstream environmental impacts have helped the industry move away from man-made fabrics and toward natural fibers. 
"It was an honor to engage with CESR and the Changemakers series.  Too often, business schools seem to focus on the "hard" skills.  In my 35-year business career, I have found it very easy to hire for 'hard' skills; but very challenging to hire for ethical thought and leadership." - Chip Coe
Chip's advice to anyone who wants to make a difference is to practice consistency, credibility and patience. "Things take longer than you think they should and to maintain your credibility have to temper frustration and play the long game. It's not getting one thing done at the cost of torching a relationship or acting in a way that is inconsistent with your values."
Demesha Hill on Diversity, Equity and Inclusion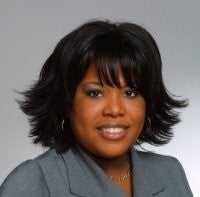 Presented by the Center for Ethics and Social Responsibility 
Demesha Hill is Managing Director at Janus Henderson Foundation and the Community Relations Manager at Janus Henderson Investors. She is a champion for community engagement programs and provides leadership and strategic support for the corporate diversity and community outreach initiatives. Demesha also fosters the diversity and inclusion employee resource groups at her firm. She serves or has served on several nonprofit boards including B:CIVIC, Cleo Parker Robinson Dance Studio, Denver Metro Chamber Leadership Foundation, and the Advisory Council for Colorado Succeeds. An award-winning CSR professional and leader in the Colorado impact business community she was named Corporate Executive of the Year by the Colorado Black Chamber of Commerce in 2018.
Demesha wanted to participate in the Changemakers series because she believes that as students go into the business world "they need to understand the role diversity, equity and inclusion plays in a company's ESG identity."
Justine Roberts, Program Manager at CESR, led this interview. Justine was particularly excited to talk with Demesha about how she was approaching DEI at a time when the Black Lives Matter movement was making an impact on the national conversation about racial justice. The conversation moved from how Demesha defines diversity, to how she measures success, to more personal questions about how her upbringing informs her work and the kind of difference she wants to make. Janus Henderson is an international firm, so Demesha shared how DEI work differs in different countries. 
Joyce Cacho on ESG & Board Leadership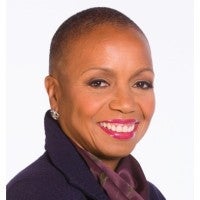 Presented by the Center for Ethics and Social Responsibility and the Burridge Center for Finance.
Dr. Joyce Cacho has more than two decades of leadership experience. She is a former Global Chief Sustainability Officer and an expert in finance, ESG, strategy, innovation and regulatory compliance. Joyce served as Board Director for Land O'Lakes, Executive Director at Rabobank International, and Board Director for Sunrise Banks, a certified B Corp, and the World Benchmarking Alliance. She was interviewed by Mrunal Wakode (MS '21). The opportunity to interview someone, much less a role model, was new to Mrunal and she jumped at the opportunity.
"Joyce is extremely inspirational and her perspective is very interesting and exciting!" - Mrunal Wakode 
Joyce said yes to being part of the Changemakers series because "It was an opportunity to bring the 'real world' to the classroom and to young people. We are trusting this highly energized group of people to build a normal which creates value with a wide range of people and geographical settings," she says, "'Yes' is the only answer I could possibly have given!"
Joyce and Mrunal's conversation explored how her childhood has influenced her work as an adult, and what motivates her beyond "honing skills and getting paid and traveling." They also discussed the ways the Coronavirus pandemic has brought much needed attention to the relationships between inequality, gender equality and racial justice. Joyce argues that shareholders and stakeholders are one and the same because corporations are stakeholders in the greater economy. She believes it is imperative that corporations and their boards support strategies that not only improve the environment, but which also contribute to closing gender equity and racial equity gaps in the US and around the world.