I valued the community we created, which fostered incredible discussions and relationships. I couldn't have asked for a more interesting, committed, and intelligent group of people to work with.
- Grace Randazzo, Conservation Colorado, Fall 2018 Cohort
 
CCSR Program Structure, Learning Environment and Core Topics
The CCSR course is collaborative, interpersonal and experiential, with dialogue-based learning involving cohort members and subject matter experts. Through knowledgeable instructors and guest speakers, you'll get practical, applicable best practices that can help you deliver maximum value back to your company, organization and the communities you serve.
Certificate – Upon completion of the program, students receive a non-credit, professional Certificate in Corporate Social Responsibility from the Center for Ethics on Social Responsibility (CESR) of the University of Colorado, Leeds School of Business.
Instructors – The course is led by Pete Dignan, a 3-time CEO of Certified B Corps, and features guest speakers with deep expertise and practical experience in CSR. The curriculum was developed by seasoned CSR professional Geri Mitchell-Brown.
Format – The course will be collaborative and experiential, with dialogue-based learning involving the instructors, cohort members and CSR experts.
Tuition – Tuition is $2,250. Since this is a non-credit course, no financial aid is available from the University of Colorado.
Apply – Please fill out the interest form below to set up a telephone interview with the instructor. This interview will serve to answer your questions and determine whether or not the course is a good fit for your background and needs.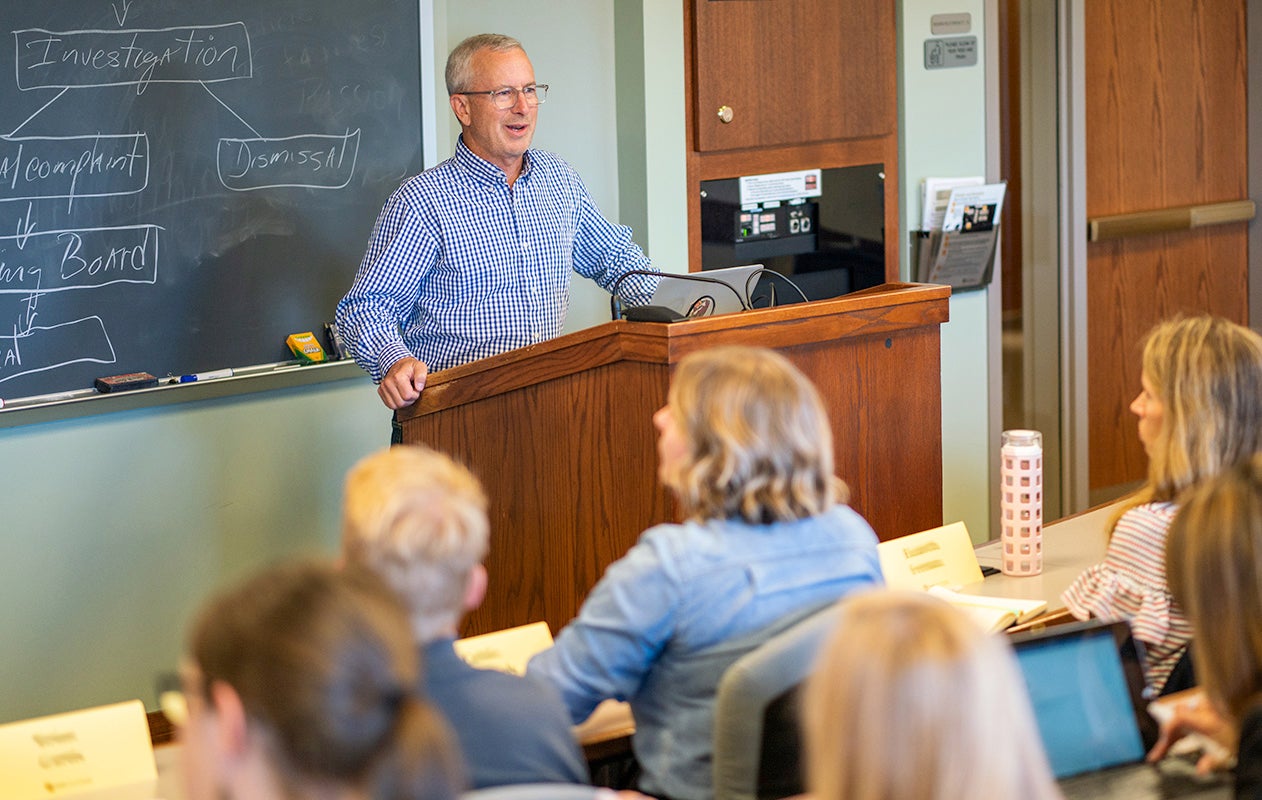 Spring 2021 Details
Due to COVID-19, we have decided to move all sessions online to ensure the health and safety of our students, instructor, and guest speakers. We offer two cohorts, with one intended for Colorado-based professionals.
Schedule – Both courses will comprise approximately 28 hours of interactive class time, and will require up to 4 hours of outside reading and preparation each week.
This class is not self-paced, but rather meets via Zoom video conference weekly throughout the spring semester with 2 weeks off during the session. All sessions are recorded.
Tuesday Cohort
Tuesdays, 6:00-8:15 p.m. (MST), from January 5th to April 20th
Wednesday Cohort (we recommend this cohort if you're interested in expanding your network in Colorado)
Wednesdays, 6:00-8:15 p.m. (MST), from January 6th to April 21st
Location – Zoom video conference
Students – We will accept up to 20 professionals for each cohort. We received more than applications than space the cohort for the Fall 2020 session.
Application deadline – Spring 2021 is full. Fall 2021 details coming soon. In the interim, propective students may still set up their application interview. 
The program's core topics include:
The role of ethics in CSR
UN Sustainable Development Goals and the Global Compact
Community engagement, corporate philanthropy, and social impact
Employee engagement, volunteering, and donation matching
Equity, diversity, and inclusion
Environmental sustainability
Financial perspectives, including ESG ratings
The purpose of the corporation in society
CSR alignment with business purpose and strategy
CSR strategy models and frameworks
Reporting, including GRI, TCFD, SASB, and CDP
Certified B Corps, Public Benefit Corporations, and the B Impact Assessment
The role of marketing and storytelling in stakeholder relations
Regulation & compliance, the role of government in CSR, and policy advocacy
Check out this summary of a few courses from the Spring 2019 session.

The Certificate in Corporate Social Responsibility program was an exceptional experience - the instructors were top notch, the material was informative and relevant, and I had the opportunity to form meaningful relationships with my fellow students. I would highly recommend the program to anyone passionate about CSR and mission-driven business.
- Brian Lichtenheld, Advisor and Impact Specialist, BSW Wealth Partners, Fall 2016 Cohort
---
B:CIVIC Scholarship
One Colorado recipient is granted a needs-based partial scholarship by B:CIVIC for participation in CCSR. The purpose of the B:CIVIC scholarship is to increase the engagement of community leaders in the field of corporate social responsibility bringing direct experience to inform their social impact work.
Requirements:
Recipient must demonstrate financial need.
Recipient must have 4 years of professional work experience.
Nonprofit leaders are eligible to participate in the program, however, this scholarship is targeted toward individuals with a financial need who are working to advance social responsibility in a business setting (in a current or future role).
Recipient must live in Colorado and/or in process to relocate to Colorado.
Preferences:
Preference given to individuals who have demonstrated interest in the areas of business ethics, social responsibility and/or sustainability in their career to date.
Preference given to individuals with experience working in community to advance social justice issues.
This application is for the Spring 2021 cohort, application deadline is November 30, 2020. Apply here.