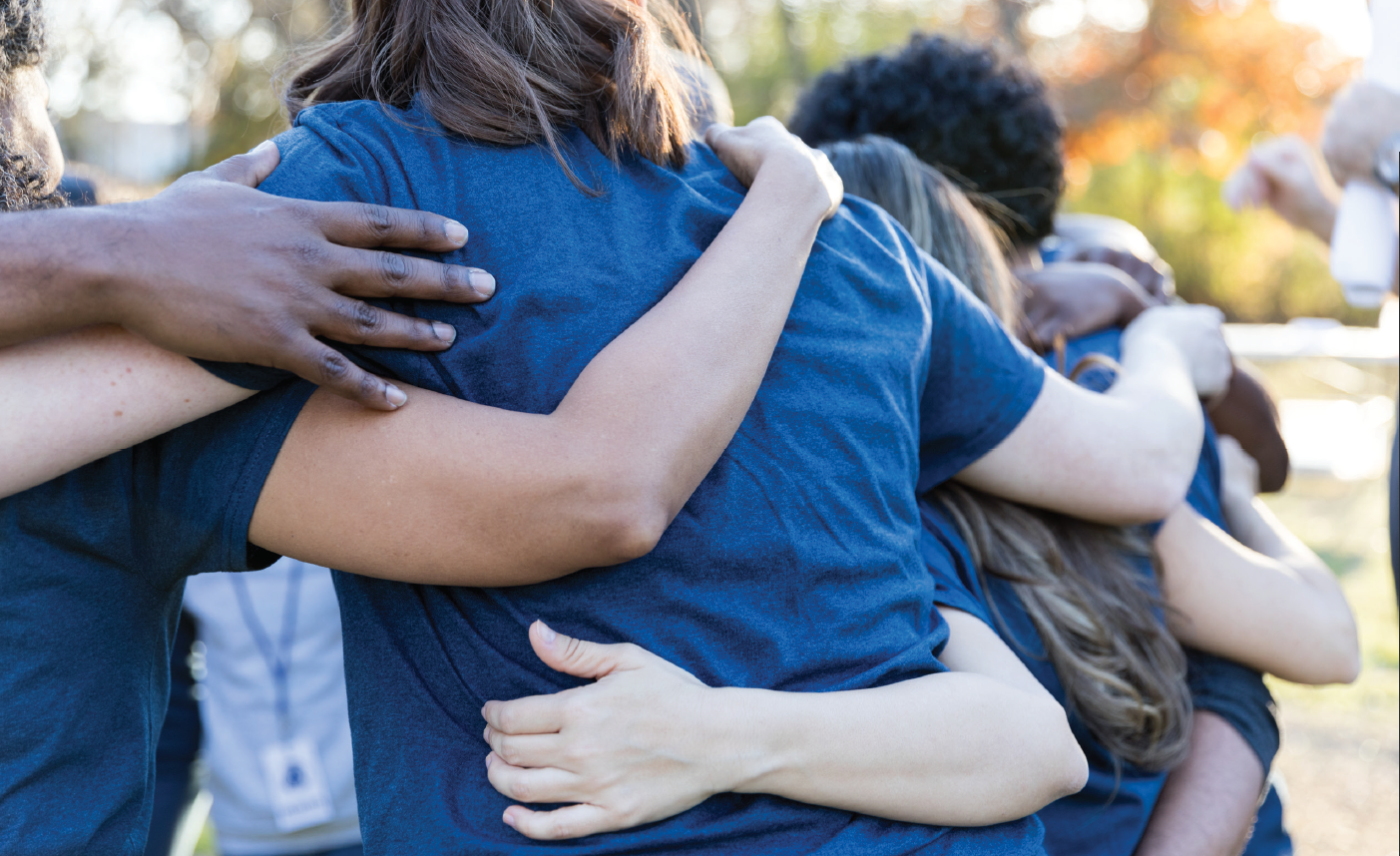 Fostering Diversity, Equity and Inclusion
It starts with creating a culture of belonging.
Leeds is committed to creating a community in which everyone
has the opportunities they need to thrive. This means, while we
have a rich history of efforts that support diversity, equity and
inclusion, we have much to do—starting with increasing our
activities and accountability in these areas and to our community.
This summer, Leeds launched a webpage to better communicate
the range of activities, resources and engagement in diversity,
equity and inclusion and our commitment to anti-racist work.
The school surveyed faculty, staff and students for input on
how to improve in these efforts. The insights were compiled
and shared with the community along with actions to be taken.
Fostering a diverse student body is a long-standing goal for
Leeds, including partnerships with local high schools with a
high proportion of underrepresented students and pre-collegiate
readiness programs for diverse students. The Office of
Diversity Affairs supports our Diverse Scholars Program, mentoring,
case competitions and other support services for undergraduates.
Our graduate programs also have a dedicated diversity and
inclusion career professional to support diverse students
in master's programs.
Leeds recognizes that Black students and other students of
color need to see themselves reflected in course content and
in school leadership. In addition to courses focused on diversity
in business, the school is developing required anti-racism
modules for first-year students and appointed a committee to
enhance inclusion in curriculum.
Leeds is working to increase faculty diversity and promotions
and ensure their success, with at least 62% of new faculty hires
who are female, people of color, international and/or LGBTQ+
since 2017. Staff roles focused on diversity and inclusion have
also expanded this year, including the hiring of Avondine Hill,
special assistant to the dean for diversity and inclusion.
As an institute of higher education, we have a responsibility as
educators in shaping the thoughts and actions of future generations
of leaders. And that means fostering an inclusive safe and equitable
environment where our Black students and faculty, and other students
and faculty of color, do not hesitate to engage with their whole selves.
Programs That
Highlight Unique
Voices

In order to prepare students to thrive in a global business environment, Leeds teaches students to be leaders who embrace diversity and can work with people of all cultures and backgrounds.
Our Office of Diversity Affairs (ODA) focuses on supporting underrepresented undergraduate experiences through academic advising, peer mentoring, professional networking and community building for diverse students.
The offi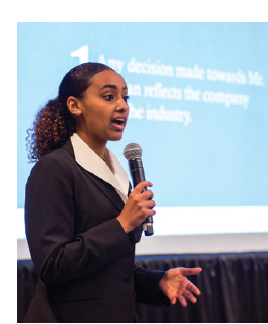 ce oversees the Diverse Scholars Program, among other programs, events and initiatives, including the annual Diversity and Business Ethics Case Competition for talented, diverse Colorado undergraduate business students. Leeds' End the Gap initiative aims to create gender parity across all business programs by encouraging more women to pursue business degrees and closing the gap in business education.  
The school also prioritizes funding for programs that improve underrepresented students' readiness for college, increase their sense of belonging, and develop strong relationships with peers, faculty and staff.
Broadening Business Research
Leeds' thought leadership
in race, diversity and
inclusion in business.

Leeds' faculty are doing important research on race, diversity and inclusion, and on the implications of these issues for business and society. A few examples: Assistant Professor Sabrina Volpone examines the role of race in salary negotiations, Associate Professors Stephen Billings and Emily Gallagher study inequities in disaster relief between high- and low-income residents. Associate Professor Stefanie K. Johnson focuses on leadership and diversity. She's helped both the NFL and NASA's Hubble Telescope address inequitable hiring practices. Associate Professor David Hekman studies how women and minorities are penalized for promoting diversity.