Prepare for a major shift in business education
—starting with the Rustandy Building.
By spring 2021, the buildings that house the Leeds School of Business and the College of Engineering and Applied Science will be joined by a state-of-the-art expansion— uniting two disciplines that, together, can ignite innovation in a world of rapid technological change. And it takes a visionary, comfortable with disrupting the status quo, to support a transformational partnership like this.
Tandean Rustandy (Fin'87), founder and CEO of PT Arwana Citramulia Tbk, embodies Leeds' values when it comes to making positive impact through innovation. As an early champion of this largely donor-funded project, he has been integral in making the Rustandy Building a reality.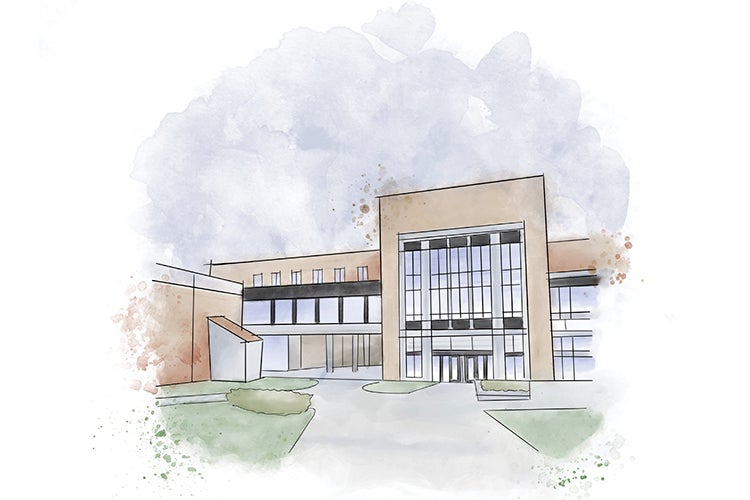 What compelled you to support the business and engineering collaboration?
Over my years of involvement with CU Boulder as an alumnus, I have had the opportunity to impact many different things at Leeds. But this project is different. It is not often that you have the opportunity to change the face of the university. And it's even rarer that creating such a physical space accompanies a vision for an academic and programming partnership that will improve the education of our students.
I think business and engineering have always gone hand in hand. Innovation occurs when there is an intersection between two fields, and this collaboration will spark growth and future innovation for CU.
How do you believe this cross-disciplinary partnership will change the future of higher education and how we educate students?
As mentioned earlier, innovation occurs at the intersection between two fields. Take behavioral economics as an example. It is an innovative field of study that combines psychology, human behavior and economics. With a convergence like this, innovation is bound to happen. We just have to provide it with the means to happen.
It is always good to have expertise in more than one field. Every field has its unique paradigm and nuances that can really benefit other fields when cross-disciplinary partnerships happen. Just like how learning a new language programs your brain to think a certain way, I believe the same is true for cross-disciplinary studies and partnerships. Ultimately, it broadens horizons and spurs innovations.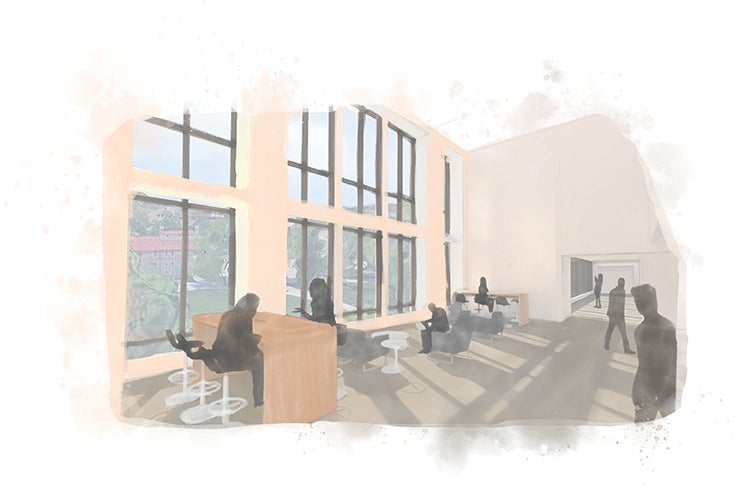 The new expansion will be named after you. As its namesake and a Leeds alumnus, how do you hope to inspire future business leaders?
First, I hope that innovations do occur that can truly create lasting impacts and create business leaders. And to those future business leaders, I hope they will remain humble amidst their success and remember their roots and where they came from. It is extremely important to stay grounded, and many forget the schools where they received their education and were shaped to become who they are.
Yes, there are many factors, and your education is just one of them. But the things you learn are not limited to classrooms and textbooks. Your experiences in life shape who you are and who you become—and your experiences at the university shape who you are as well.
So don't forget to inspire others that will come after you. Take full advantage of your time at CU Boulder to learn and grow. And then come back often, and continue the legacy of paying your success forward to bring new opportunities to the generations of students who come after you.

"To me, success is not determined by your wealth or status but by how much positive impact you have created for society."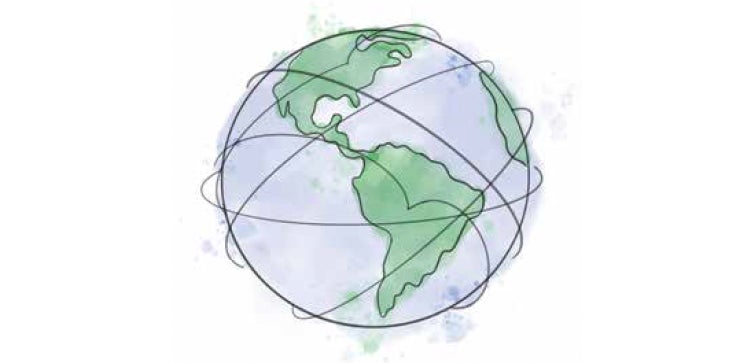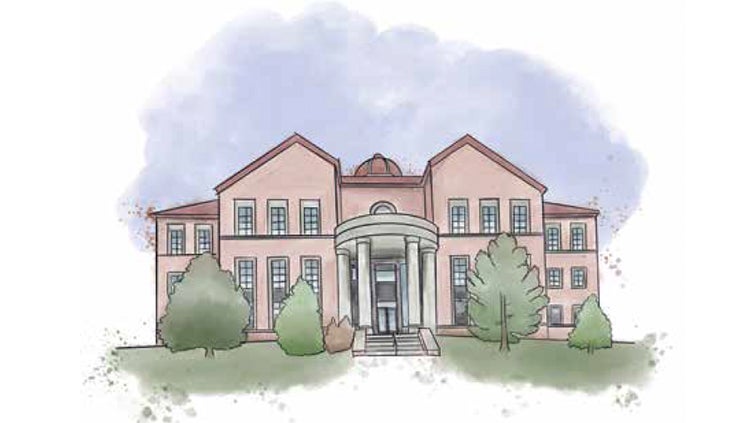 You've been globally recognized as an influential leader in using business as a force for good. What drives you to make a positive impact?
I consider myself to be extremely blessed despite coming from a very humble and difficult background growing up. I've shared my story that at times, my family couldn't even afford to eat three meals a day. From that, I was the first in my whole extended family to graduate from college—and not in Indonesia—but in the U.S. at CU Boulder.
After which I was able to start a business and made a conscious decision to set it up differently—not to make money and profit the shareholder, but to make money and give it back to society. To me, success is not determined by your wealth or status but by how much positive impact you have created for society. Not just economically, but social impact.
This is because I realize that one day I will die. When I die, I can't take my wealth or my work, my company, my belongings. I don't know what will happen to my company and all the work that we have put in to help develop Indonesia through our various and extensive CSR* programs. What I know for sure is that I'll leave a legacy behind. A legacy that created positive impacts not just in Indonesia but in the rest of the world, too. When I die, the Rustandy Building will still be there. It will continue because it is embedded in a strong institution, the University of Colorado. Because of that strength—and by the grace of God—I am able to leave this legacy behind. This building, it will last forever, and hopefully it inspires others to do the same.
How has the business world changed since you first started out?
The biggest change has been the technology. Today is a completely different era than what it used to be when I first graduated and started working. Today, we live in such a digital and globalized world that everything is very well connected. Everything is at your fingertips. Everything is fast. All the information is there, readily accessible. Today, business is more advanced than it ever was, but technology will continue to grow. We are about to shift toward an AI world. But amidst all of that, we will never be able to replace the human interaction, the human touch. Human relationships are the pinnacle of being, and I believe this will become more important in the future. I believe goals should not be ones of power or wealth, but about integrity—on how much good you can create in this world. Unfortunately, people now are very egotistical, and they don't care about integrity. Business can sacrifice profit for people—and still be a shining business. Business can help make our world a more equitable and sustainable place. Business can help tackle and solve seemingly intractable social and environmental problems.
As technology, business and social responsibility converge, what will future leaders need to be successful?
I think future business leaders will need passion and compassion to be successful. As mentioned earlier, the human touch, or relationships, is absolutely key. Business leaders need to work with a full heart, a heart that is willing to serve, where money isn't the primary goal. There will be more crises. There will always be more hurdles ahead, and some will be bigger than others. To overcome those hurdles, future leaders will need to remember to have a hands-on approach to everything that they do.
The COVID-19 pandemic truly shows how globally connected we are. Throughout the world, this crisis has illustrated the disparities between and within countries. I believe education is the fundamental drive that will work in correcting those inequalities.
You support several leading business schools in addition to Leeds, including University of Chicago Booth School of Business. What about Leeds stands out in comparison to other top business programs?
My heart is in Boulder, Colorado. I have so many good memories of living here. So many important changes in my life happened here. Leeds was the start to many of my successes.
Several leading business schools that I have supported don't have undergraduate programs. This is where Leeds really stands out.
This is where Leeds has grown and built such a great foundation and will continue to go from strong to stronger. This growth is seen in the rankings, where it is improving yearly under the leadership of Dean Matusik.

"Business leaders need to work with a full heart, a heart that is willing to serve, where money isn't the primary goal."