Responding to a New Reality
Shifting our operations to keep our community safe

Graduating in 2020 has been anything but predictable, but I will still reflect fondly upon my time at Leeds. The online shift taught me that I could be resilient in a different learning environment, leading me to feel more comfortable heading into a mostly remote workforce. Of course, I am sad to have missed my last hoorahs on campus, but I am excited to return to the Leeds community as a proud alumna.
—Rachel May Kubitschek
(Mktg'20)
Reimagining Admitted
Student Events

Admitted student days are huge recruiting events for colleges and universities. After in-person campus events were cancelled due to COVID-19, Leeds' recruitment team reimagined this experience within fi ve days. The result: a virtual visit hub for prospective students to explore programs online; communicate directly with faculty, program directors and recruitment staff; hear students' perspectives; attend live information sessions; and, most importantly, fi nd out why Leeds would be a fi t for them.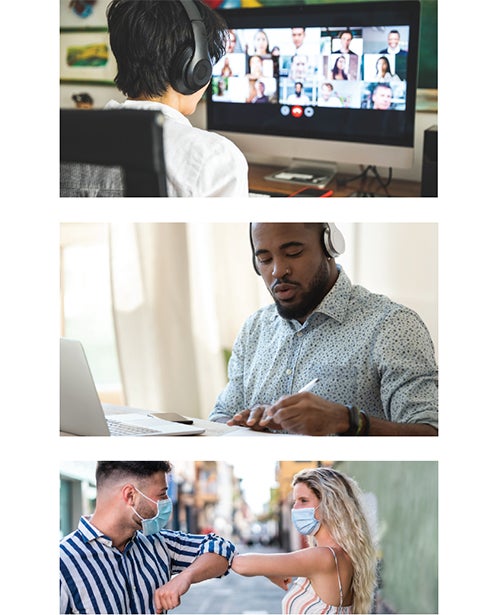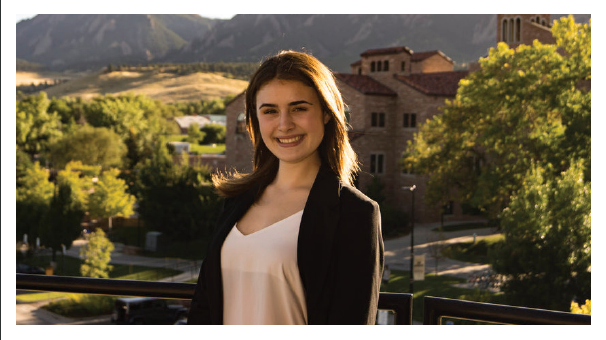 "I am the head of the COVID Cabinet, a student task force that reports to Dean Matusik. We worked with administrators and professors, providing creative solutions and feedback on how to best engage students
with academic platforms in response to COVID-19.
Representing student voices was hard work, but there was so much heart involved."
— Alexis-Brooke Lobianco (Mgmt'21)