A Leeds analytics expert says teams' box-office strategies are 'leaving a lot of money on the table' for resellers.​
---
The last time the Colorado Avalanche hosted a home game in the Stanley Cup Final, in 2001, StubHub was in its infancy, and the ticket resale market consisted of scalpers wandering the parking lot in the hours before puck drop.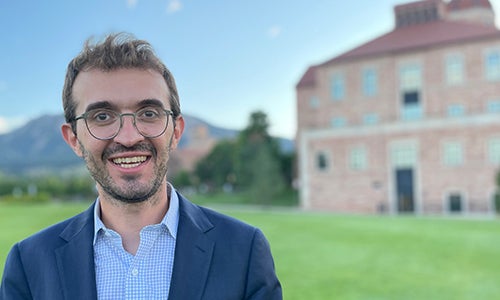 As the Avalanche prepare to host the Tampa Bay Lightning in Game 1 tonight, it's easy to see how strong the resale market is—and you don't have to drive to Denver to do it. Twenty-four hours before the opening faceoff, seats were listed for thousands of dollars above sticker price, including two premium seats at $50,000 each. 
Leeds professor Övünç Yilmaz, an expert in ticket pricing and analytics, said teams generally practice restraint in setting prices, to protect the team's public image while creating a reasonably priced experience that creates fans for life.
"However, brokers who make a living out of reselling tickets do not have such constraints, and do not mind finding the true market value for a ticket, even if it is far above face value," Yilmaz said. "Especially when there is a limited supply—such as in the playoffs, when there is really high demand and a high willingness to pay."
Those resellers, he said, use sophisticated techniques and bots to secure tickets from the primary market. They also buy from season-ticket holders, and post tickets on multiple resale websites, all of which contribute to higher prices. 
And some teams, Yilmaz said, have recently begun selling directly to companies that post primary market tickets on the resale market for them. In this scenario, resellers share revenues with the team—but this avenue effectively limits the number of tickets for sale at the box office, setting the stage for potential fan backlash.
"Since prices are set freely in the secondary market, it is quite normal to see these kinds of prices—especially for a team like the Avalanche that hasn't been to the final in a long time," he said. 
Yilmaz's research, which has focused on the NFL and college football, has made the case that teams should use appropriate analytics strategies and price optimization techniques to better account for opponent, game popularity, seat location, weather and amount of sunlight, and so on. Doing so could help a team increase gate revenue by nearly 12 percent.
"Even an outsider can easily see teams have been leaving a lot of money on the table for brokers," he said. "Teams should move to strategies such as dynamic pricing, where tickets are priced in real time—but these strategies are not easy to use effectively when you do not have a big analytics team supporting your box office."