Through micro-internships, students offer year-round support to companies seeking help with project-based work—and a pipeline to future employees. 
---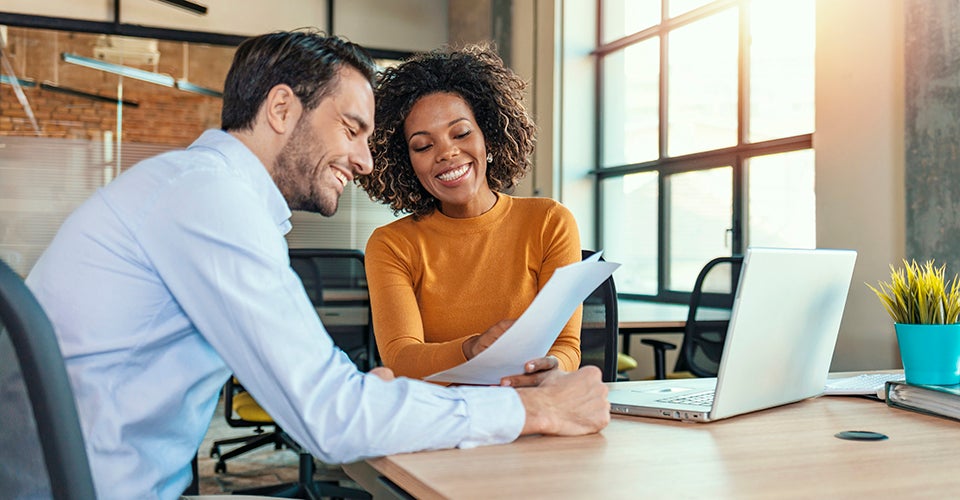 When is it the right time to hire additional staff?
There's no exact science to guide small businesses and entrepreneurs as they face the challenges of growing their business head on. And hiring too soon—or too late—can be disastrous for businesses who have to make the right calls on where to spend their time and how to manage the bottom line. 
That's where the micro-internship program at the Leeds School of Business at the University of Colorado Boulder has been such a success. 
The micro-internship program puts Leeds students to work on short, project-based assignments for employers. These consulting arrangements are more flexible than a full-scale internship, with a typical micro-internship involving between five and 50 hours of work.
For Sat Ramphal, CEO and co-founder of XiByte, the hardest part of the process was choosing the most qualified candidate. 
"We hired a student to work in digital marketing, doing customer discovery, social posting and advertising, which freed me up to spend more time with customers and investors," said Ramphal, whose company is developing Maya, a business assistant that uses artificial intelligence to see the needs of founders. 
"The student's work helped prove that this was an area worth further investment in the future," he said. "As a startup, we have to be especially careful about where we spend our limited resources. For us, a micro-internship was more affordable, and gave us more control, than a consultant or freelancer."
Benefits beyond startups
The benefits aren't just limited to startups, said Brooke Lloyd, of the Office of Career Strategy at Leeds. Even Fortune 100 companies have hired Leeds students for project-based assignments. 
"Our partners have posted a number of different micro-internships, in everything from digital marketing and competitive analysis to HR, finance and SEO," Lloyd said. "And the process is designed to be easy. Companies post opportunities on our Handshake platform, and are quickly be connected to students whose education and experiences align with the needs of the project."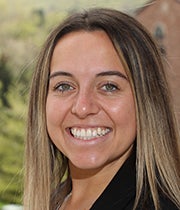 It's not just employers who benefit. Emily Abed Bus'21 said a micro-internship she did with Sacred Cycle helped her apply what she learned in her marketing classes in a real business setting.
"The experience helped me feel more prepared for my internship the following summer, because I had a better sense of time management and was able to set more realistic expectations for myself," she said. "My experience with Sacred Cycle inspired me to create my own nonprofit, which I hope to pursue more fully in the near future.
Beyond helping solve a specific problem, the micro-internship program helps companies better understand the unique value proposition Leeds students offer in the business world, and build a potential pipeline of future talent.

"At Leeds, the students are learning the latest in business, so they bring a fresh perspective to your company."
Heather Browning, principal, Colonial Benefit Group
"The micro-internship program is a good chance to see what college students are capable of and how they can support you before considering an intern for the whole summer," said Heather Browning, principal of Colonial Benefit Group. 
Staying on the cutting edge
Browning hired a student on a micro-internship to explore how her startup might benefit from digital and social media marketing. 
"At Leeds, the students are learning the latest in business, so they bring a fresh perspective to your company," she said. "I like to learn, but as a small-business owner, it's hard to find the time to stay cutting-edge."
And, as Lloyd pointed out, micro-internships aren't tied to the typical summer internship cycle, a further advantage for businesses.
"Our students are available year-round—even during holiday breaks, when you might need extra resources when people are on vacation," she said. 
To learn more about micro-internships or start getting connected to Leeds students, visit the micro-internship portal on the Career Strategy section of the Leeds website.