World-renowned expert talks political deadlock and analytical advances in virtual talk with Leeds community
---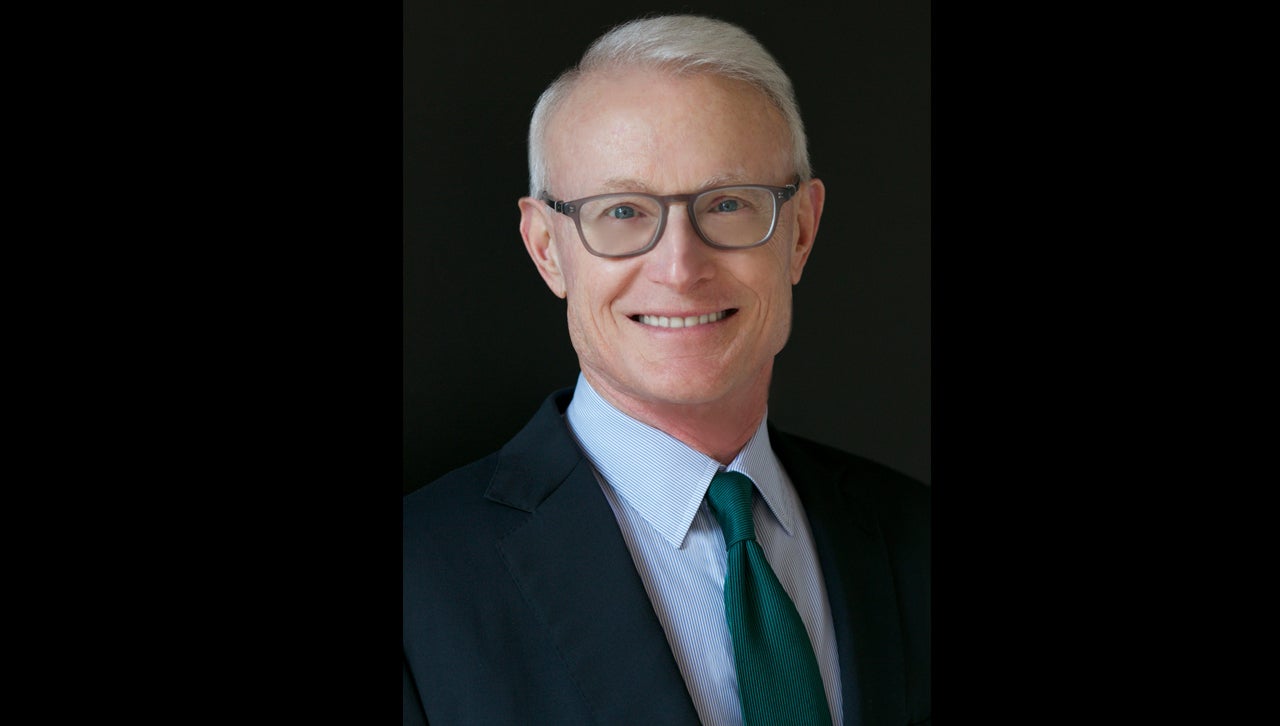 Michael Porter literally wrote the book on business strategy and competition.
Fortunately, that book was just his starting point.
In a virtual fireside chat at University of Colorado Boulder's Leeds School of Business, Prof. Porter shared his thinking on strategy and its changing application in a range of subjects—including the future of business, and how it can be a catalyst for solving the complex problems facing American society.
"Business has an enormous capacity to do good," Prof. Porter said. "We have to realize, as we learn more about business and capitalism, that there is a lot we can do that's critically needed right now," especially in areas like education and health care.
A master of modern strategy
Prof. Porter, the Bishop William Lawrence University Professor at Harvard Business School and director of its Institute for Strategy and Competitiveness, developed his signature Five Forces Framework in the late 1970s. It was his answer to how businesses could develop better strategy by understanding competition within an industry category.
It's still a key focus of his research, but he's applying his thinking in new areas, from gridlock in politics to technology in business. At one point in the talk, moderator Tony Tong, professor and chair of the Strategy, Entrepreneurship and Operations Division at Leeds, asked Prof. Porter for rapid responses to widely held myths about strategy, especially its role in the digital age, when conventional wisdom says technology is lowering the bar for strategic analysis.
"That's absolutely upside down," Prof. Porter said. "Today, if you sell a company a product, you can measure how they use it, how long they use it, how much they use a particular feature. The internet of things and connected products have really raised the bar for strategic analysis, because you can measure the reality of what's actually happening with the product, rather than just depending on your customer to tell you."
The challenge, he said, is understanding and using that data to seek competitive advantage and inform strategy.

"We have to realize, as we learn more about business and capitalism, that there is a lot we can do that's critically needed right now."
Dr. Michael Porter
Other myths about strategy that Prof. Porter shot down included the idea that strategy doesn't matter amid great change; that small companies should hustle, instead of strategize ("What does that mean, that you can just hustle?" he said. "Why can't your competition just hustle more than you?"); and that culture eats strategy for breakfast.
In her welcoming remarks, Sharon Matusik, PhD, dean of the Leeds School of Business, said strategy is more important than ever amid change and uncertainty and was clearly excited to bring a leading thinker in the strategy space to speak with students.
"At Leeds, our students benefit from access to our research faculty and the vibrant, entrepreneurial business community in Boulder, but our network extends far beyond our region," Dean Matusik said. "The opportunity to hear from world-renowned thought leaders like Professor Michael Porter adds invaluable perspective for our students and encourages them to think critically about strategy, competition and leading in the future."
Political innovation
Key to the talk was the work upon which Prof. Porter based his most recent book, The Politics Industry: How Political Innovation Can Break Partisan Gridlock and Save Our Democracy.
A key finding from his research was just how few Americans understand how our system of government works.
"The rules of elections, how to pass legislation, how the Fed works, people think all this is somewhere in the Constitution. It's not," he said. Instead, in our current duopoly, the two major parties move further from the center, introducing gridlock but benefiting from increasing power as people on the fringes are drawn in.
The problem, he said, is competition—that key driver of the strategic framework he developed.
The two major parties, Prof. Porter said, "don't compete for the same customers. They compete for the customers who are aligned with their ideology." The result is primary elections that reward candidates who lean furthest from the center, but who find themselves unable to enact meaningful policy, since the center of the aisle is increasingly barren.
One solution he identified was changing how primaries function—such as nonpartisan primaries, where candidates aren't segregated by party, or majority elections that trigger a runoff if no candidate earns more than half the vote.
Ultimately, Prof. Porter believes business will help break logjams by getting more involved.
"The business community is trying to play a more positive role," he said. "The business community cares about health, society and prosperous cities. … If we can't improve our schools or fix health care, we're in big trouble."