Published work by CU Boulder academics on the Dakota Access Pipeline joins other influential research for current and forthcoming legislation.
---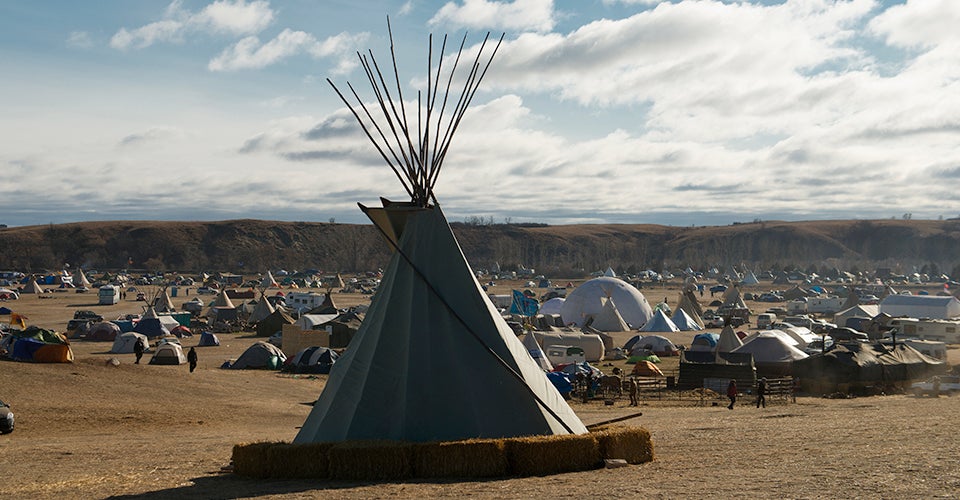 A study addressing the significant material costs associated with the Dakota Access Pipeline (DAPL) project was published in the latest issue of the New York University Journal of Legislation and Public Policy. Led by Carla F. Fredericks, director of CU Boulder's American Indian Law Clinic, Mark Meaney, scholar-in-residence in the division of Social Responsibility and Sustainability at the Leeds School of Business, Kate R. Finn, executive director of First Peoples Worldwide and Nick Pelosi, the case study highlights the need for due diligence and disclosure with regard to human rights and social risks when assessing development impacts.   
Titled "Social Cost and Material Loss: The Dakota Access Pipeline," the study remarks on the controversy surrounding DAPL and discusses the correlation between the project's social risks and material losses. It estimates that the companies and organizations attempting to build the 1,172-mile-long oil pipeline incurred significant losses exceeding $7.5 billion.
Through its publication in the N.Y.U. Journal of Legislation and Public Policy, the case study adds to the Journal's in-depth collection of legal analyses on proposed and enacted legislation. The Journal provides a forum for the discussion of contemporary legislative issues and analyzes state and federal legislation through what is considered a nonpartisan lens. Acceptance into this publication highlights the significance of the DAPL case study and its potential impact on future legislation and policy making.
Read more about the study at CU Boulder Today.