A conversation at a conference prompts an ethos for using research to help during the pandemic.
---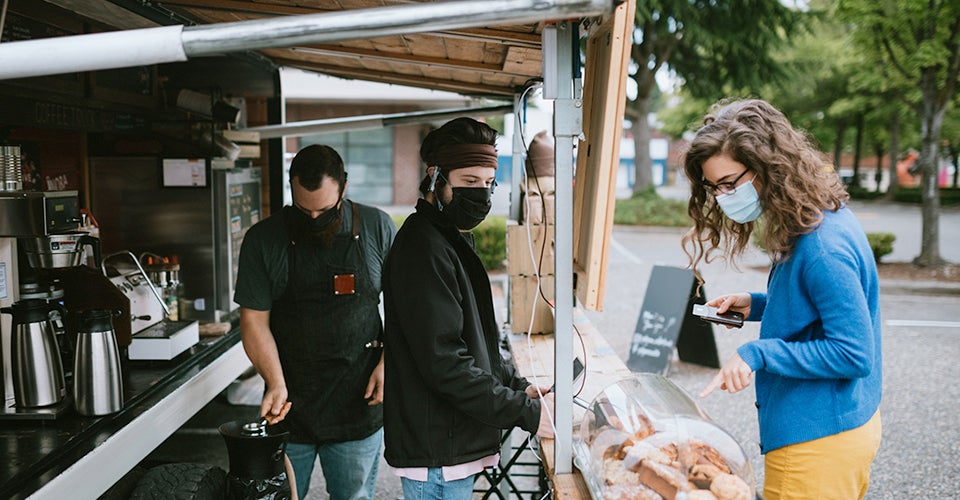 At a consumer psychology conference in southern California early last March, Dr. Margaret (Meg) Campbell and her fellow colleagues noticed a distinct shift happening in academia and the rest of the world. As universities and colleges began shutting down their campus operations in response to the growing threat of COVID-19, it was apparent this novel virus would pose numerous threats that would impact consumer behavior, including health and economic uncertainty, further stoked by fake news.
As consumer psychologists, they agreed this was the onset of a fascinating period in time, one that encouraged its own set of research questions and a framework for understanding and prediction.
With three colleagues from around the country, Campbell began to question what sorts of impacts the pandemic would have on consumers and markets. They asked, "how can existing and future research help with this challenging and rapidly evolving time?"

"One of the ways we felt that we could help is by pulling together research about different kinds of threat and, importantly, different kinds of responses,"
says Campbell.
That became the impetus for the October 2020 issue of the Journal of Consumer Research, which features research on consumer responses to health, economic, disease, and social threats.
To help readers better understand the research—what is known and what gaps still need to be addressed—Campbell, with J. Jeffery Inman of the Katz Graduate School of Business at the University of Pittsburgh, Amna Kirmani of the Robert H. Smith School of Business at the University of Maryland and Linda L. Price of the College of Business at the University of Wyoming, developed "In Times of Trouble: A Framework for Understanding Consumers' Responses to Threats."
The paper, published initially in the summer, is both an introduction for the articles in the October edition of the journal and is also a conceptual tool for researchers.
"We're hoping the framework provides that spark that helps people think about each of the things that we need to understand better than we currently do, and apply their longer-term research to those issues," says Campbell.
 
In this process, Campbell and her fellow researchers realized that what really impacts consumers is the extent a disruption in their lives threatens their sense of self and continuity—or what is also known as ontological security.
Insecurity, or disruption to ontological security, is what drives big changes in consumer behavior. So threat creates disruption; disruption influences feelings of ontological insecurity, which in turn, impacts how consumers respond.
 
Importantly, according to Campbell, there is evidence that consumers respond both positively and negatively to changes in their ontological security. Mask-making, gardening, and neighborhood chore groups are positive adaptations, while increased drinking and social isolation are negatives.
The rise of entrepreneurship and new businesses as well as the creative pivots existing businesses have made during the pandemic are examples of positive responses to changes in ontological security.
From a marketing perspective, firms can adapt to consumers' ontological changes and adaptations in behavior during times of crisis by leveraging those behavioral responses to better meet the new needs of consumers.  
A cycle then emerges between how consumers respond and how marketers respond, and so on, until the next big thing comes along.