A new partnership between Techstars and Leeds School of Business at the University of Colorado Boulder creates exciting opportunities for students, graduates and entrepreneurs.
---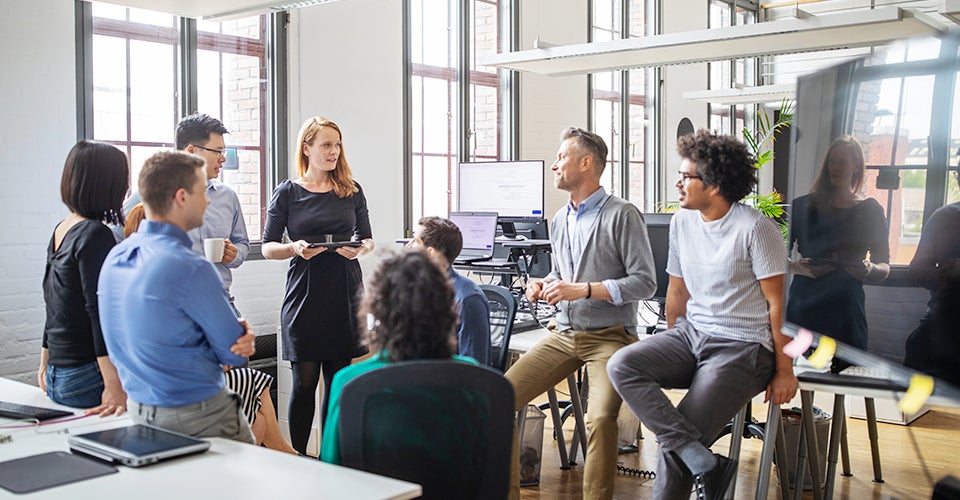 The collaboration is a win-win proposition. CU students and graduates gain the unique opportunity to become associates of Techstars' accelerator teams around the world. What's more, they get special access to thousands of portfolio job opportunities.
Dean Sharon Matusik of Leeds School of Business describes CU's Leeds + Techstars Elevate program as "a game-changing opportunity for our students and alumni." She continues, "Techstars is the best entrepreneurial network on the planet, and this puts our students and graduates in the middle of that ecosystem, while also allowing Techstars alumni a head start in the continuation of their own educational journeys."
Techstars' entrepreneurs and alumni who are admitted to the Leeds MBA program, may participate in independent study with the potential to earn up to 6 credit hours based on specific criteria developed by Leeds faculty and as permitted by the program.
"With [an entrepreneur's] many commitments and the time it takes to develop an idea into a successful business, it's often hard for founders to pursue professional development," says David Cohen, co-founder and managing partner at Techstars. "Business school curriculum offers value-added insights, skills development, and networking opportunities that founders can greatly benefit from. We want to help entrepreneurs succeed by making it easier to pursue these opportunities."
To learn more about the program, visit leeds.ly/techstars.