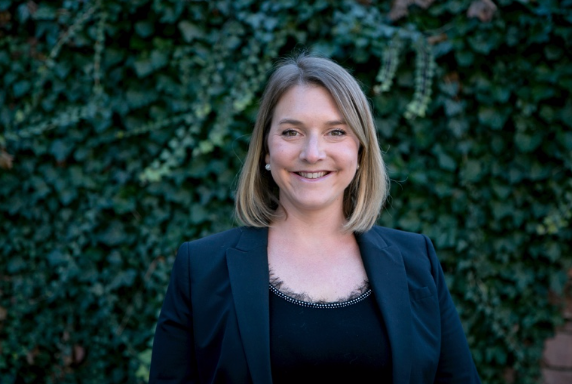 We have heard it before. That career success comes from a mix of hard and soft skills. What does that actually mean? More specifically, what does that mean in an MBA context? As an MBA career coach, I am particularly excited to be in my position during such an inflexion point in the job market (see: robots and the rise of AI, a hot economy, etc.). Why am I excited you ask? Well, for a few reasons.
As one might expect, there is a lot of job activity around the start of every new year. Resumes are dusted off, networking muscles get a workout, and goals are solidified. And it is no surprise that Fortune recently published an article, "These Are the Top Skills Businesses and Job Recruiters are Looking for Most in 2019." Therefore, I am even more encouraged that our Leeds MBA students are ready to go out and lean in to their career goals because our students meet a market need! What market need are they meeting?
The job market is looking for people that can persuade. Excellent! Leeds MBA candidates flexed that muscle before they got in to the program and are continuously strengthening as they navigate their way through this program. Why is persuasion so important? Well, regardless of what function or industry you land in as an MBA candidate, you have to get work done through other people that do not report to you.
For example:
A brand manager has to convince leadership why it makes more sense to target segment X over segment Y.

Or, a product manager has to convince the designers on the team to take the product in a different strategic direction than what was originally thought.

Or, a finance manager has to, through numbers and financial modeling, persuade the marketing team that a project is not as viable as once thought.

Or, a senior consultant has to convince the client to adopt a new framework to bring product to market.  
The ability to get work done through other people that don't report to you is a soft skill that is coveted, which is why phrases like the following will show up in MBA job descriptions: "Good ability to manage sensitive partnerships, strong influencing and stakeholder partnering skills coupled with excellent negotiation and communication skills." Which is why you might hear this question in an interview: "Can you give an example of when you had to influence others to action but didn't have direct authority over them?" Take the time to avail yourself of Leeds opportunities that have you flexing your persuasion muscles (case competitions, serving on boards, etc.). If you, as an MBA job candidate, can demonstrate your ability to persuade others to action, you will be set.
The job market is looking for people who can collaborate. People who can play nicely in the sandbox. People who honor and acknowledge others' ideas and capabilities. I am encouraged for Leeds MBA candidates because throughout your time here, you develop your collaborative skills. That is why a LOT of your work in the MBA program is done on teams. The sense of accomplishment that comes with working on a high-performing team is motivating, as is the realization of the value you bring to the table. Even if your team is not as high performing as you envisioned, it is a low risk opportunity for you to be a better collaborator next time. It is no wonder that companies are looking for strong collaborators because business is collaborative. It takes a LOT of people at the table to launch a product, to start a new program, to design with the user in mind, to acquire a company, to start a joint venture, to found a new company. That is why you will see a phrase like the following in MBA job descriptions: "Collaborate with internal and external stakeholders to achieve objectives" or "ability to collaborate with cross-functional teams [like Field Sales, R&D, Regulatory Affairs, Manufacturing, Logistics, Public Affairs, Marketing and Executive Management and external vendors or agencies] to attain business objectives." And, this is why you might hear this question in an interview: "Describe your most recent group effort."  You will want to figure out what kind of teammate you want to be while at Leeds, and if you can demonstrate your ability to collaborate, you will be set.
Finally, the job market is looking for talent who can manage people. I am not just talking about managing direct reports and going through performance reviews. The market is looking for people who can coach and empower. This is why I love MBA programs: they are lower-risk opportunities for you to build out and try on what kind of leader you want to be. I hope that you have been the recipient of good leadership before coming to the MBA program, having worked for someone who received your respect and attention without asking for it. That manager who was not only a "good boss", but also someone for whom you would go the extra mile. Someone who challenged you to be a better employee and a better person. I find it interesting that "people management" was categorized as a hard skill in the Fortune article, but it is a difficult skillset to develop and requires the same rigor as building out a hard skill. You will probably hear, "good ability to motivate and inspire colleagues, and work in partnership with others to drive, implement and support change" in a job description or a question like, "What's your leadership style?" in a job interview. If you, as an MBA job candidate, can demonstrate your ability to coach and empower others by taking on leadership opportunities, you will be set.
Career success comes from a mix of hard and soft skills. Thankfully, there is a grand design when it comes to planning the time and experiences in your MBA program. It is a bit of art and science. It is my opinion that the skills that you either begin to develop or continue to develop throughout your MBA program prepare you for what the job market is looking for.
###
Megan's Bio
Megan is a career and executive coach, with a background in non-profit management, CPG marketing, and higher education administration. She is excited to continue her career as a coach at Leeds, working with the graduate student populations in the full-time and evening MBA programs, as well as the various MS programs. She hails from the Midwest, spent her early career on the East Coast, and is now excited to see what life in the West can bring. She started her career at Ford's Theatre in non-profit management, so she has a lot of Abraham Lincoln trivia to share. After pursuing an MBA with a focus in marketing and finance, she translated her fundraising experience to brand management positions at Abbott Laboratories in Columbus, OH, where she specialized in consumer insights, market share analysis, and P&L management for the largest brand in the Abbott portfolio (along with recruiting top MBA talent to the company). Her personal life took her to Bloomington, IN where she enjoyed graduate career coaching at her MBA alma mater, working with various graduate student populations. Her personal life again moved her out here to Colorado in 2017. When not at Leeds, you can find Megan hiking the trails, telling bad jokes, in the spin or barre studio, or exploring her new Colorado home.